Description
Beyerdynamic DT 1770 Pro Studio Headphone is popular among professionals due to its high quality. It is your ideal choice if you want to experience ultimate effectiveness.
Music producers and sound studio operators have been putting their trust unfailingly in the DT 770 PRO for more than 30 years. The next evolutionary step is now being taken with its big brother, the DT 1770 PRO. The closed reference headphones combine decades of expertise in headphone technology with the latest Tesla 2.0 driver technology.
In addition to its high-resolution and well-balanced sound, the DT 1770 PRO sets a new standard not least in terms of design and workmanship.
With their wired connectivity technology, you can be sure of adequate sound delivery. They come with two 3-meter cables so that there won't be any restriction during operations.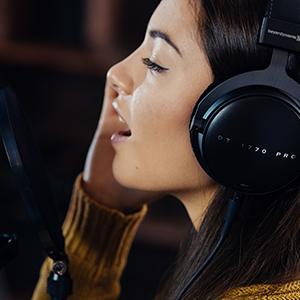 ---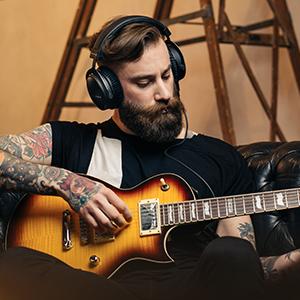 Our Take on the Beyerdynamic DT 1770 Pro Studio Headphone:
The Beyerdynamic DT 1770 Pro Studio Headphone is perfect for professional recording as well as monitoring due to its closed over-ear design. You can also use it for studio and stage recordings because it produces a sound of high resolution.
Power and precision are critical requirements when it comes to sound reproduction. The systems used to drive every DT 1770 PRO are characterised by superior efficiency and never fail to impress thanks to their precise and richly detailed sound.
A three-layer compound membrane is used to suppress break-up vibrations. Carefully selected acoustic fabric ensures distortion-free sound reproduction. Spaciousness and excellent resolution with balanced bass at the same time make the headphones the first choice for professional studio use. The DT 1770 PRO is also an uncompromising headphone for use in live environments thanks to its outstanding output level.
---
The DT 1770 PRO is the answer to every imaginable studio situation. The refusal to compromise is expressed not only in the sound and optics, rather is also reflected in the accessories supplied. Replaceable velour ear pads (open sound for mastering) as well as leatherette ear pads (closed sound for monitoring) are included as standard, similarly a coiled cable and a straight cable with detachable mini-XLR cable connector.
The fine-tuning of the headband construction makes the headphones ideal for long studio sessions thanks to their perfect fit. The DT 1770 PRO combines empirical values, German engineering skill and the most advanced technology in one. Maximum wearing comfort is also guaranteed thanks to optimised contact pressure together with the latest high-tech textiles. Headphones so comfortable you almost forget you are wearing them.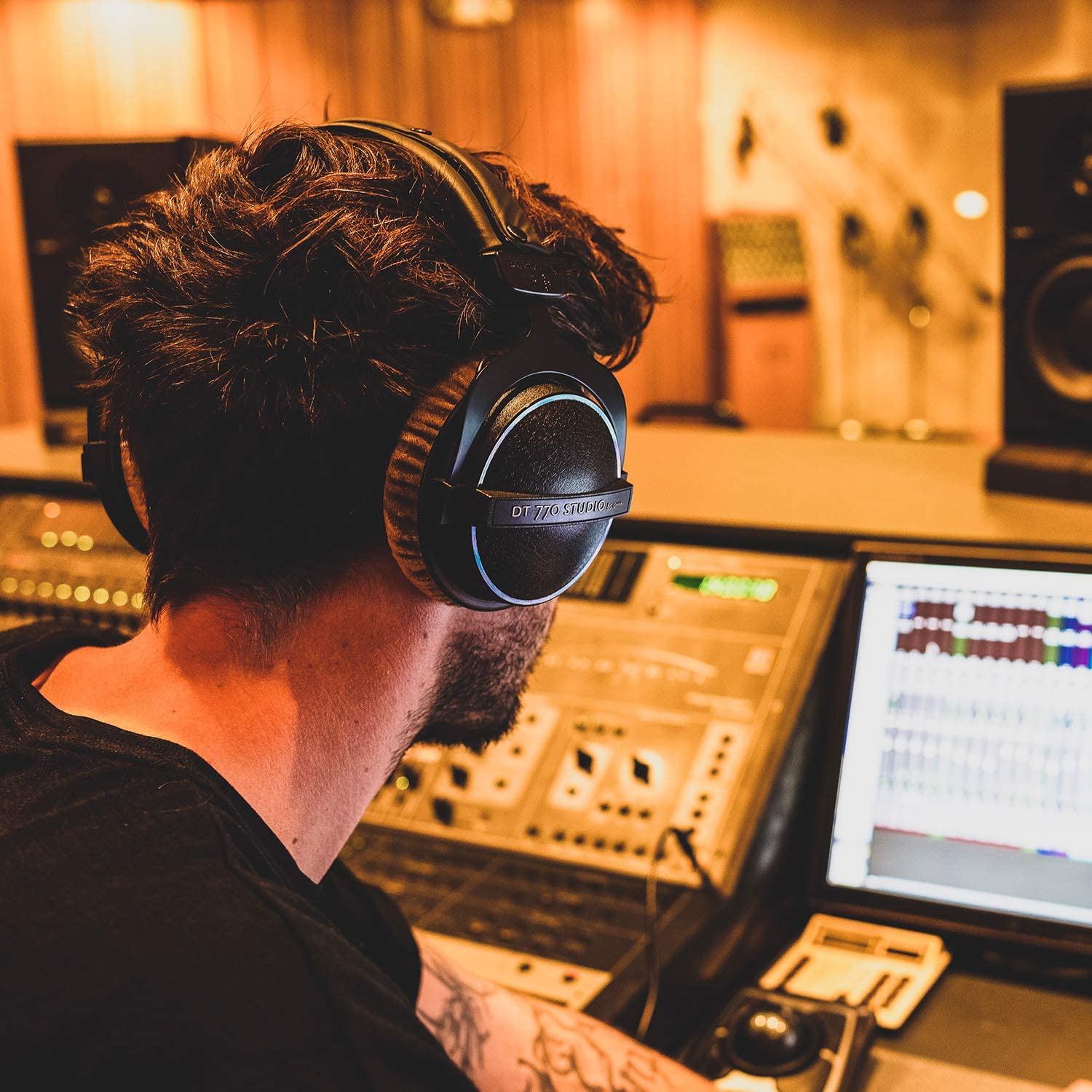 ---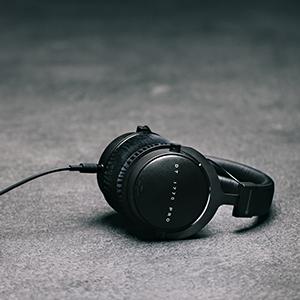 You will like its soft, replaceable velour ear pads, which guarantee maximum comfort when putting it on. It is made from materials of high quality, and that is why no one can dispute its lastingness.
Apart from the technical features, the pure look and feel of the headphones cannot fail to impress as soon as they are unpacked. The clear lines of the anodized aluminium yokes complement the elegant design of the headphone shells, underscoring the timeless design and high quality of the materials.
Also, it features an innovative bass reflex system so that there will be an enhanced sound output. Its lightweight, weighing just 13.7 ounces to enhance ease of use.
TOP 5 KEY FEATURES:
| | |
| --- | --- |
| Resistance: | 250 Ohm |
| Connectivity Technology: | Wired |
| Cable Length: | 3 m |
| Weight: | 13.7 ounces |
| Dimensions: | 7 x 8.5 x 4 inches |
Included in the box:
Beyerdynamic DT 1770 Pro Studio Headphone
Payment & Security
beyerdynamic DT 1770 Pro Studio Headphone