Description
Motorola PMLN6384 RM Series Multi-Unit Charger is the perfect RM series radio battery charger and cloning station because of its 6-Pocket Charging Facility, Smart Fast Charging & Easy Profile Cloning Technology!
With the Motorola PMLN6384 charger, you can charge 6 RM radio batteries at once. In addition, you get the flexibility of charging the battery separately or with the radios.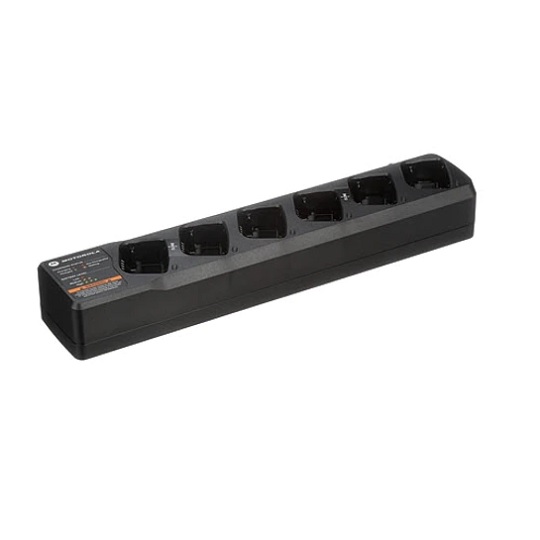 ---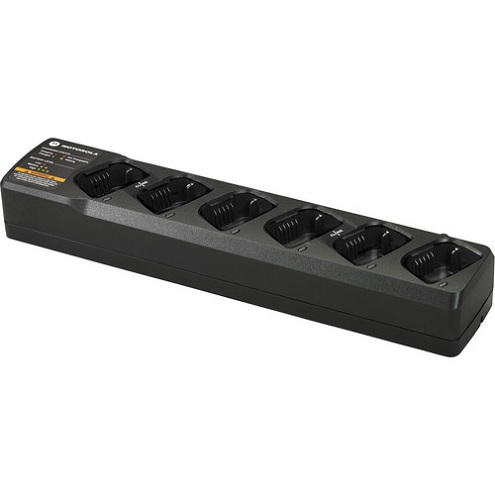 Our Take on the Motorola PMLN6384 RM Series Multi-Unit Charger:
The charger is lightweight and handy as it weighs only 2.35 pounds and is 17.75" wide and 3.5" long. This makes it a great addition to any small office space.
Further, the LED light indicators prevent you from overcharging your devices as they turn green when the device is fully charged. Another great aspect about this device is that it automatically detects when less than 6 devices are being charged and applies fast charging on the devices so that you save time.
---
Motorola PMLN6384 doubles as a cloning station apart from being a battery charger. Therefore, along with charging the batteries, you can also clone the radio profiles from the source radio to target radios. This is a great time-saving feature that allows you to quickly get all your radio devices on the same profile without having to configure the settings separately on each device.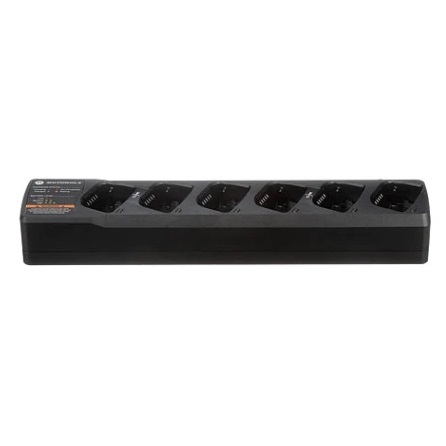 ---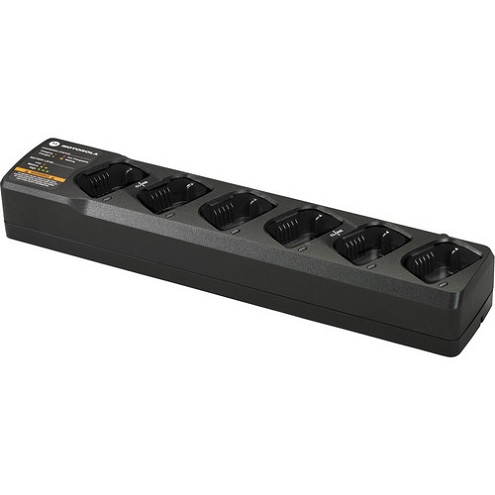 For successful cloning, you need to have a minimum of two radios plugged in. Pockets 1 and 4 are meant for source radio and 2 and 5 for target radios. Once you have the corresponding radios in the right pockets, all you have to do is select the clone settings to initiate profile cloning.
TOP 5 KEY FEATURES:
| | |
| --- | --- |
| Weight: | 2.35 lb |
| Dimensions: | 2.5 x 17.75 x 3.5" |
| Number of Pockets: | 6 |
| Indicators: | LED |
| Smart Features: | Fast Charging When Less Than 6 Chargers Plugged |
Included in the box:
Payment & Security
Motorola PMLN6384A RM Series Six-Unit Charging Station (Black)