Description
ZEISS Milvus 100mm f/2 Macro comes with the classic Planar optical design for constant sharpness across the focusing range. Its other rich attributes include an Aperture Range of f/2 to f/22, Two Low Dispersion Elements, Planar Optical Design, ZEISS T* Anti-Reflective Coating, Floating Elements System, 1:2 Magnification, 1.4' Min. Focus, Manual Focus Design, Rubber Focus Ring, and so on.
Its maximum aperture stands at f/2, hence, you can be sure of shooting perfectly in poor lighting conditions. Its optical design makes use of two anomalous partial dispersion glass elements for maximum reduction of distortion, color fringing, and other spherical aberrations. That is why you can be certain of shooting clear, sharp, and color-precise images. You will like its floating elements system, which guarantees constant performance across the range of focus. There is the application of an upgraded ZEISS T* anti-reflective coating so that ghosting and flare will be reduced, especially when working in poor lighting circumstances.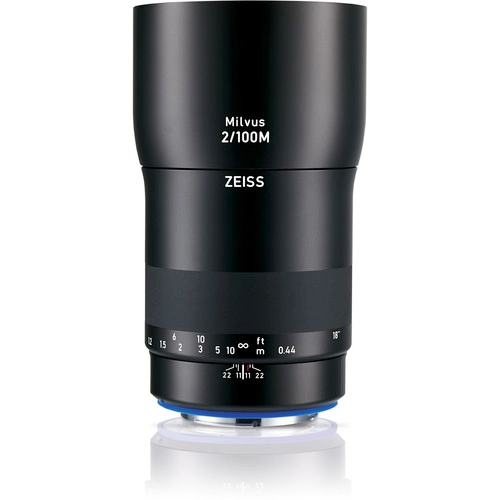 ---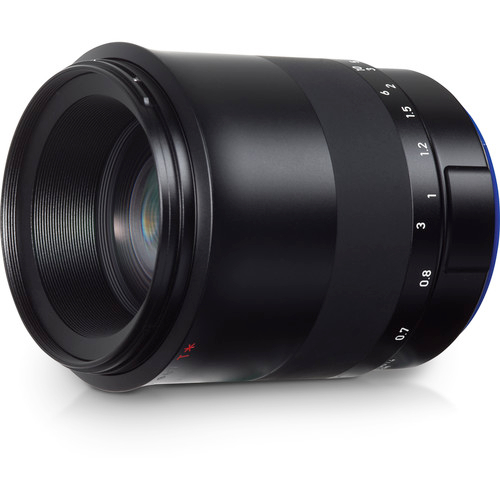 Our Take on the ZEISS Milvus 100mm f/2 Macro:
The ZEISS Milvus 100mm f/2M ZE Macro Lens for Canon EF boasts of a Planar optical design, which guarantees maximum sharpness as well as constant effectiveness all-through the focusing range making it possible for you to shoot at a broad range of imaging scales. It is a manual focus lens, hence, it guarantees a minimum focusing distance of 1.44 feet for smooth focusing performance that will bring a good result. Its body is dust- and moisture-sealed so that you can confidently use it in harsh weather.
---
Specifically designed for full-frame Canon EF-mount cameras, you can also use this lens with APS-C models for an equivalent focal length of 160 millimeters. The lens barrel and mount are made of metal, hence, you can be sure of maximum rigidity and lastingness. You will like its manual focus, which comes with a rubberized focus ring so that you can fine-tune the focus position precisely. That is why you can be sure of enhanced resolution, sharpness, and clarity at all times.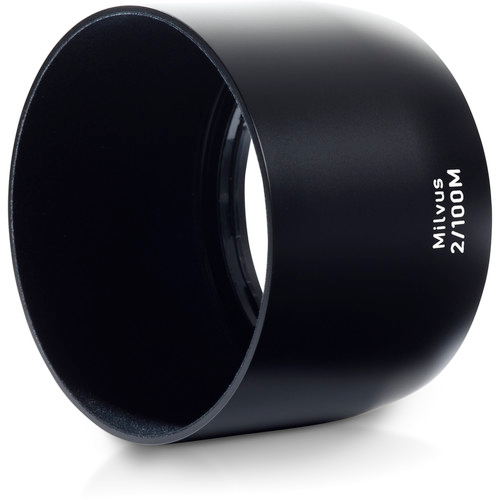 ---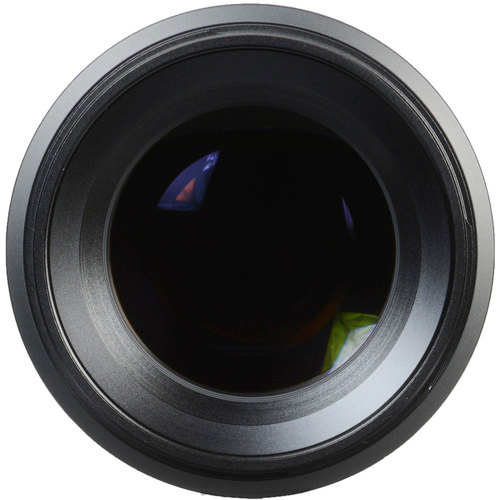 Also, the surface of this lens boasts of the innovative ZEISS T* anti-reflective coating for flawless reduction of reflections so that there can be optimum contrast as well as color fidelity. With its focal length standing at 1000 millimeters, and minimum aperture at f/22, there is an absolute assurance that you will get your shots right at all times. It has an angle of view of 25° with a minimum focus distance of 1.44 feet or 44 centimeters. You will have access to a maximum magnification of 0.5x so that you can be more precise when shooting.
TOP 10 KEY FEATURES:
| | |
| --- | --- |
| Focal Length: | 100mm |
| Maximum Aperture: | f/2 |
| Minimum Aperture: | f/22 |
| Lens Mount: | Canon EF |
| Format Compatibility: | Full-Frame |
| Angle of View: | 25° |
| Minimum Focus Distance: | 1.44' / 44 cm |
| Maximum Magnification: | 0.5x |
| Optical Design: | 9 Elements in 8 Groups |
| Focus Type: | Manual Focus |
Included in the box:
ZEISS Milvus 100mm f/2M ZE Macro Lens for Canon EF
67mm Front Lens Cap
Rear Cap for Canon EF-Mount Lenses
Lens Shade for Milvus 100mm f/2M
Payment & Security
Zeiss Milvus 100mm F/2M ZE Lens (Canon EF-Mount)