Description
The bright f / 2.4 aperture is not the only hallmark of the Sony 25mm f / 2.4 lens. Loxia has always wanted to create the best portable optic system. Considering the reviews on this model, this brand has succeeded.
Looking for a compact wide-angle lens in a rugged body. If so, the Sony Loxia 25mm f /2.4 is created for you. This new model from ZEISS was chosen by many experienced photographers around the world. Many of them have written positive reviews about the hardware. Basically, people focus on the following:
This lens adopts long-range optical design
Equipment with a minimum focal length of 25mm is indispensable for the lovers of portrait photography
The angle of view of this lens is 81 °
Manufacturer preferred 10 elements in 8 groups
Equipment compatible with cameras supporting Full-Frame format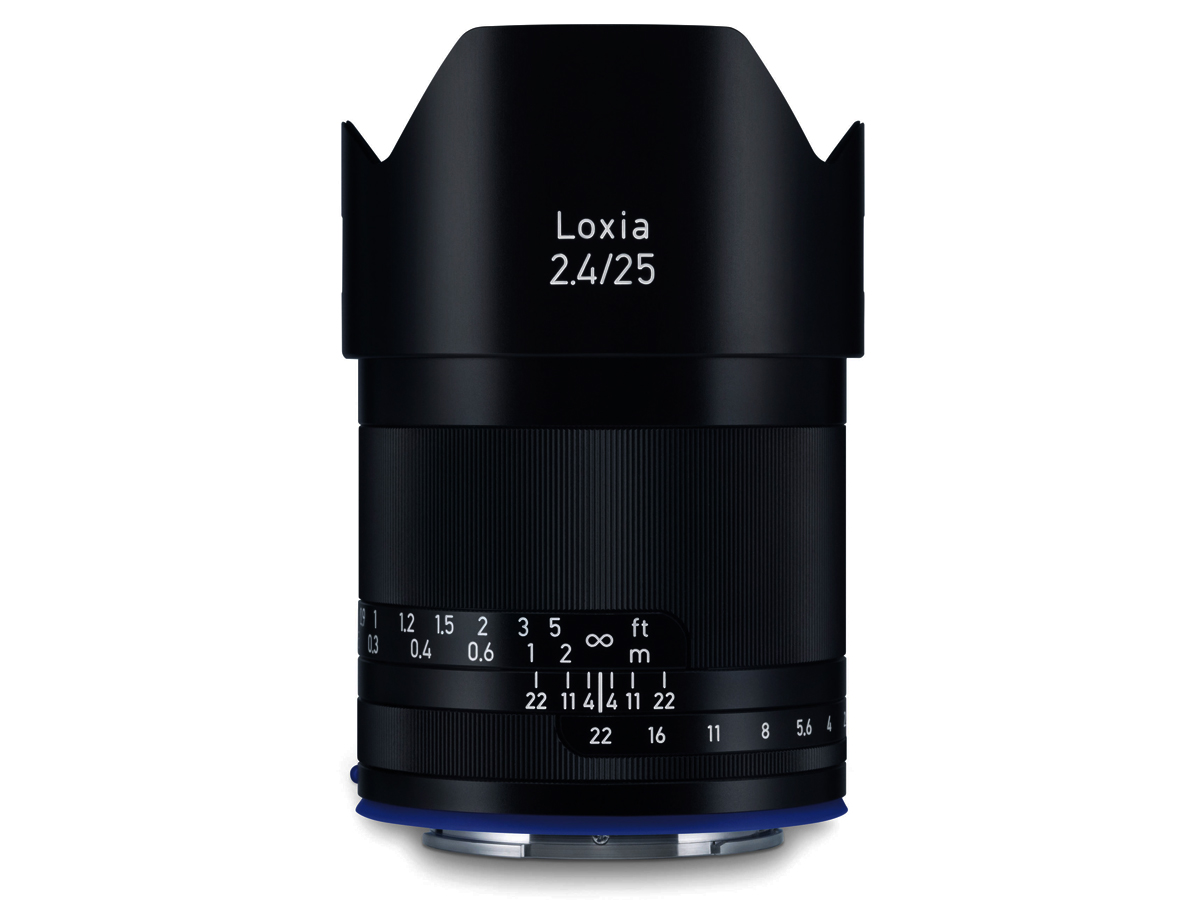 ---
Our Take on the ZEISS Loxia 25mm f/2.4 Lens for Sony E:
Almost all Loxia lenses are manual focus. To simplify the photographer's work, the aperture ring is rubberized. The manufacturer has added several clips along the entire length of the lens. It allows smoothly switching to manual, but for silent operation it is better to disable this function. In order to do this you must use the De-click key. The flexibility of settings has always distinguished Sony E-mount Loxia lenses. Such functionality makes this model especially suitable for video filming. You will be convinced of the superiority of this model already with the first shot.
---
Versatile fixed focal length equipment are suitable for different video shooting. We're talking about portraits, videos, panoramas and more. In each of these cases, the photographer will be able to concentrate solely on the quality of the picture. This is due to the thoughtful control of the moving elements. For this model, the manufacturer offers the improved anti-reflective coating ZEISS T. The optical design is based on 1 aspherical element and 2 components with anomalous dispersion. The manufacturer has done everything possible to effectively control and eliminate spherical and chromatic aberrations.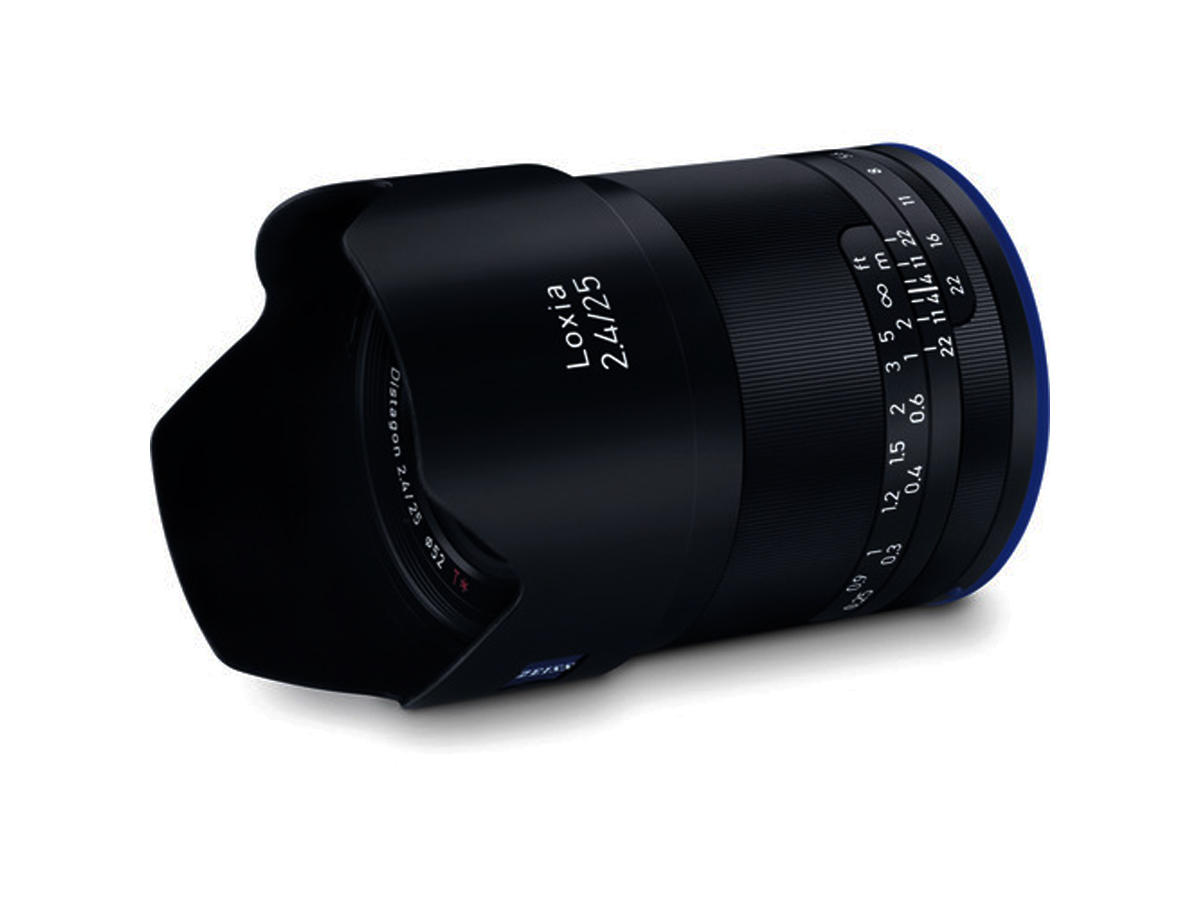 ---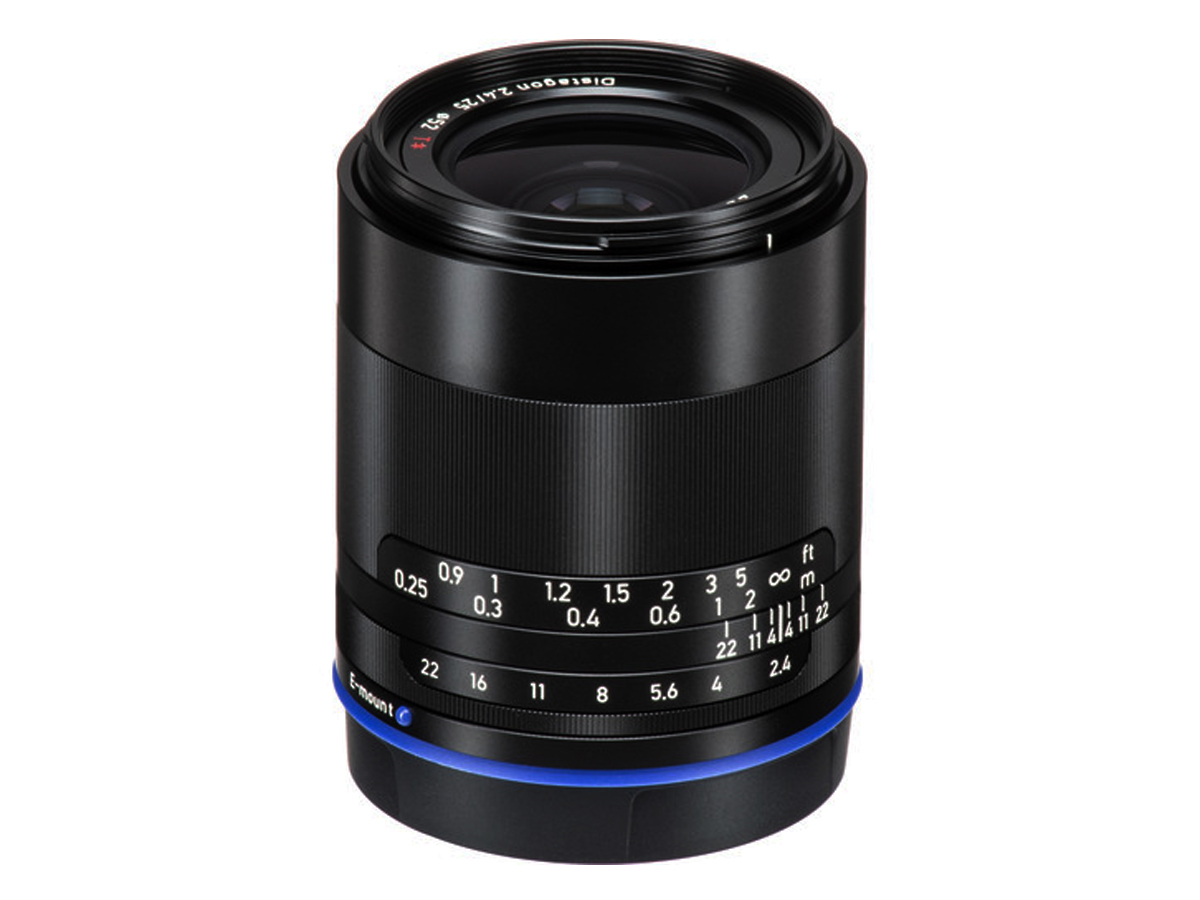 Loxia lenses also feature a compact design and an all-metal housing. With an engraved and depth-of-field scale, the photographer doesn't have to worry about precise control over settings. In addition, the lens barrel is protected from dust and moisture. Even in windy and rainy weather, people can work at ease. Wide angle lock designed for Sony E-mount full frame cameras, but people also can use this model with APS-C devices. New lens mount is equipped with an electronic interface. Photographers can exchange all lens data in Exif format. It is also worth paying attention to the automatic activation of the function of increasing the focus of the camera when rotating the ring.
TOP 10 KEY FEATURES:
| | |
| --- | --- |
| Focal Length: | 25mm |
| Maximum Magnification: | 0.16x |
| Filter Size: | 52 mm |
| Minimum Focus Distance: | 25 cm |
| Focus Type: | Manual Focus |
| Angle of View: | 81° |
| Lens Mount: | Sony E |
| Maximum Aperture: | f/2.4 |
| Minimum Aperture: | f/22 |
| Weight: | 393 g |
Included in the box:
ZEISS Loxia 25mm f/2.4 Lens for Sony E
Front Lens Cap
Rear Lens Cap
Lens Hood
Payment & Security
ZEISS Loxia 25mm f/2.4 Lens for Sony E Mount