Description
ZEISS Distagon T* 15mm f/2.8 ZE Lens for Canon EF is a versatile prime with a wide application range in the landscape, interior, and astrophotography spheres. The Distagon optics give you extra sharp images of ultra-wide views with reduced field curvature!
The ZEISS Distagon T* 15mm f/2.8 ZE Lens is meant for EF-mount Canon full-frame cameras. However, one can also use it with APS-C version devices in which setup it gives an equivalent of 24 mm focal length. It provides an ultra-wide field of view and is suitable for a wide variety of applications. You get high image quality irrespective of whether you use it for interior photography or capturing large frames of vast landscapes. You can also use it for astrophotography applications for excellent results. It shows you the celestial objects or the northern lights with high sharpness and no aberration. One can consider it as a worthwhile companion for one's outdoor adventures and travel purposes.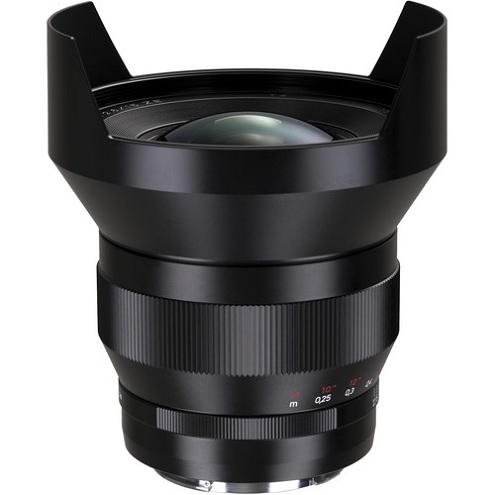 ---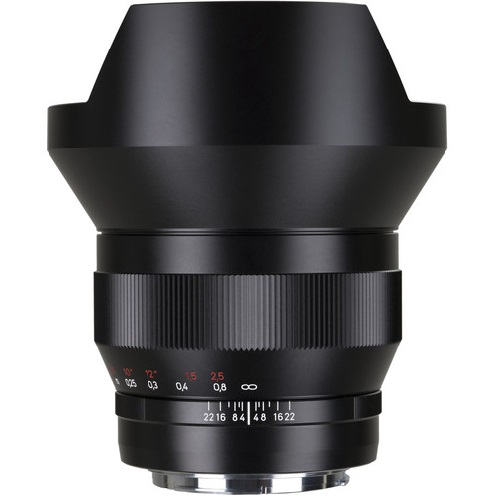 Our Take on the ZEISS Distagon T* 15mm f/2.8 ZE lens:
The optical design of the ZEISS Distagon T* 15mm f/2.8 ZE lens is the Distagon type, which offers a minimized field curvature and highly corrected, aberration-free images that are also sharp. The lens system consists of 15 elements in 12 groups. It is suitable for low light conditions and handheld use with its f/2.8 maximum aperture. It is also a reason why it is an excellent choice for astrophotography sessions. Its minimum value is f/22. The ZEISS T* anti-reflective coating is present on all lens surfaces, eliminating chances of reflection, besides rendering high color fidelity and delivering high contrast images.
---
With the manual focus function of the ZEISS Distagon T* 15mm f/2.8 ZE lens, one can precisely focus to a distance of one's preference. It gives a quality output for both still photography and video recordings. You can focus the lens from a minimum of 9.8 inches (25 cm) distance. Even though the focusing is manual, it is no less smooth than any autofocus lens system. Many users use filters with the lens as it accepts a 95 mm filter. Though the lens looks a bit narrow at the lens mount, it tapers out from there to the other end.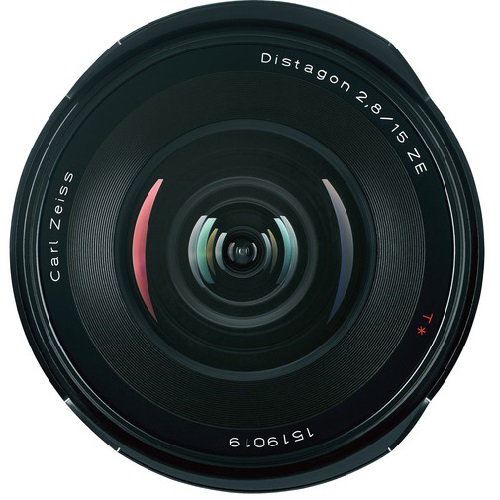 ---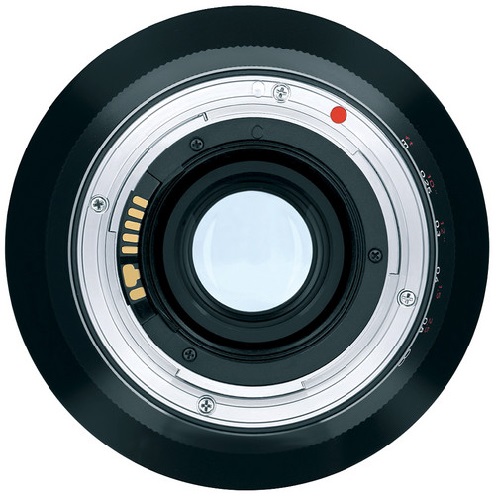 The ZEISS Distagon T* 15mm f/2.8 ZE lens is much-loved for its color accuracy and bokeh rendition. This 15 mm focal length lens also has a built-in petal-shaped hood, which effectively stops any stray light and minimizes flare and ghosting. It is also counted as a protection for the lens. The lens pipe construction is of metal, which is rugged and durable. The lens is not a small one, and it is not a very large one either. The dimensions of the lens are 4.06 x 4.57 inches (103 x 116 mm) and it weighs 820 grams.
TOP 10 KEY FEATURES:
| | |
| --- | --- |
| Focal length: | 15mm |
| Format Compatibility: | Full-Frame |
| The angle of View: | 110 degree |
| Minimum Focus Distance: | 9.84" / 25 cm |
| Maximum Magnification: | 0.11x |
| Filter Size: | 95 mm (Front) |
| Optical Design: | 15 Elements in 2 Groups |
| Maximum Aperture: | f/2.8 |
| Minimum Aperture: | f/22 |
| Focus Type: | Manual Focus |
Included in the box:
ZEISS Lens - Distagon T* 15mm f/2.8 ZE for Canon EF
ZEISS 104 mm Front Lens Cap
Rear Lens Cap
Payment & Security
Zeiss 15mm f/2.8 Distagon T ZE Series Lens for Canon EOS Digital SLR Cameras