Description
Are you looking for a compact lens with cutting-edge performance? If so, this new model is definitely the right fit. Experienced photographers always prefer the Leica Summilux-M series.
This new Leica Summilux-M is a combination of high-performance and quiet optics. A bright portrait lens that delivers impressive subject separation with an extremely shallow depth of field, preferred by thousands of people around the world. They are definitely not disappointed. The optical system is ideal for portraits, but also suitable for low-light work. If you are into electronics, consider the following:
The floating element system, which is used to maintain consistent image quality, is effective throughout the focusing range
11-blade diaphragm for pleasantly rounded bokeh
Summilux-M series optical systems are renowned for good durability
Manufacturer preferred optical design, which is based on 8 elements in 6 groups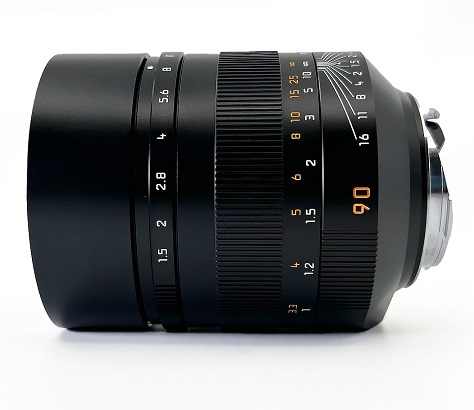 ---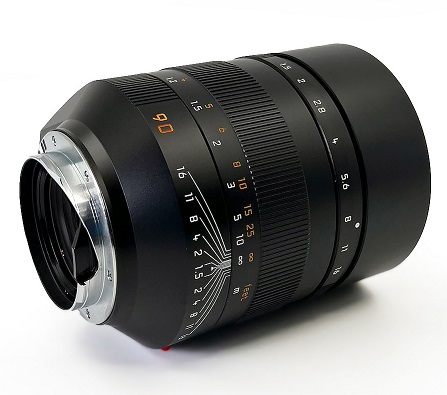 Our Take on the Leica Summilux-M 90mm f/1.5 ASPH:
This short telephoto lens delivers excellent image quality that is well suited for portraits, especially when combined with the shallow depth of field provided by its bright maximum aperture. Summilux-M 90 mm ASPH is distinguished by an intricate design consisting of 8 lenses, two of which are aspherical and made of special types of glass, arranged in 6 groups. The floating lens element provides excellent optical performance over the entire focusing range. This advanced lens design and the large maximum aperture it can achieve provide exceptional image quality. The new model has truly unrivaled performance.
---
This Leica lens features an advanced optical composition that includes 2 aspherical elements for high sharpness and low dispersion. Thanks to the integration of the floating element system, maintaining image quality throughout the entire field of focus, photographers will have no problem regardless of lighting conditions. Focusing is possible from a distance of 3, 3 'to infinity. This means that this system will be a real go-to for people who are in love with shooting landscapes. The advantages of the Leica Summilux-M are confirmed by hundreds of experts and our customers in their reviews.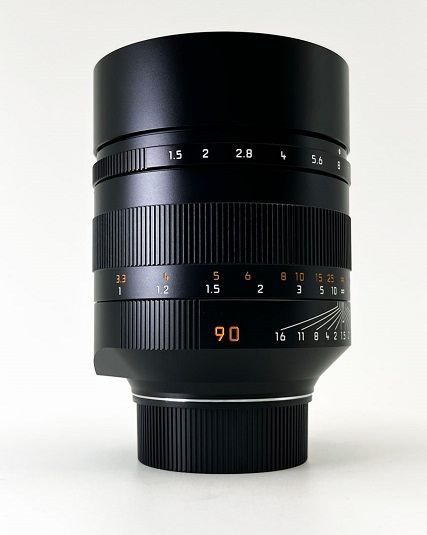 ---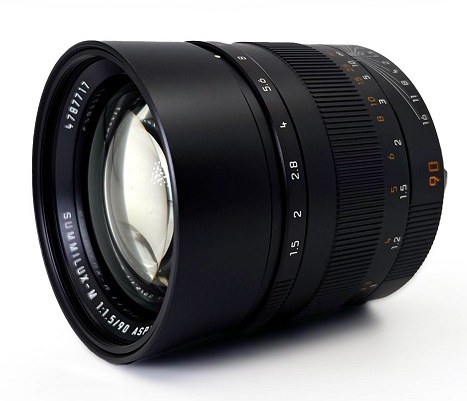 An impressively large f/1.5 maximum aperture gives people significant control over the depth of field. This advantage is especially noticeable for the photographer when shooting with selective focus. Such functionality is definitely an advantage when working handheld in low light conditions. Of course, such benefits can be seen after the first picture was taken. Do not miss the chance to buy this cutting-edge system in order to be able to improve your photography skills in a few days. Leica engineers build only the best equipment that will never let you down.
TOP 10 KEY FEATURES:
Focal Length:
90mm
Lens Mount:
Leica M
Angle of View:
27°
Minimum Focus Distance:
1 m
Diaphragm Blades:
11, Rounded
Focus:
Manual
Macro Reproduction Ratio:
1:8.8
Aperture Range:
f/1.5-f/16
Dimensions (ø x L):
74 x 91 mm
Weight:
1010 g
Included in the box:
Leica Summilux-M 90mm f/1.5 ASPH. Lens
Front Lens Cap
Lens Case
Payment & Security
Leica Summilux-M 90mm f/1.5 ASPH. Lens 11678