Description
Electro-Harmonix Canyon Delay & Looper is an upgraded device with up to three seconds of delay time with a fully featured looper. It is your ideal choice if you care for products of high quality.
It comes with 12 effect types, and the looper can record and dub the Canyon's effects. The twelve effect types are Echo, Multi, Reverse, Mod, Reverb, DMM, Tape, Pitch, Sample/Hold, Drum, Shim, and Doubler. There is a 3-button footswitch connector, which helps with remote operation.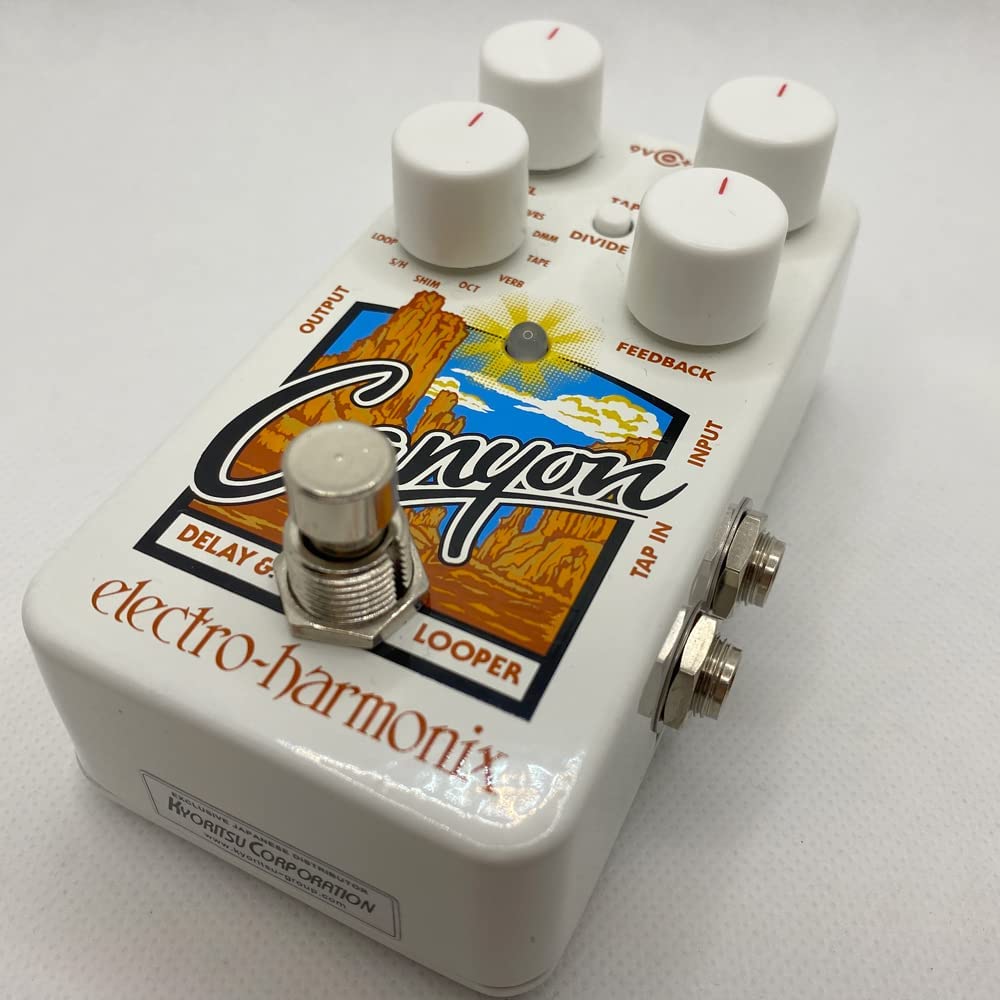 ---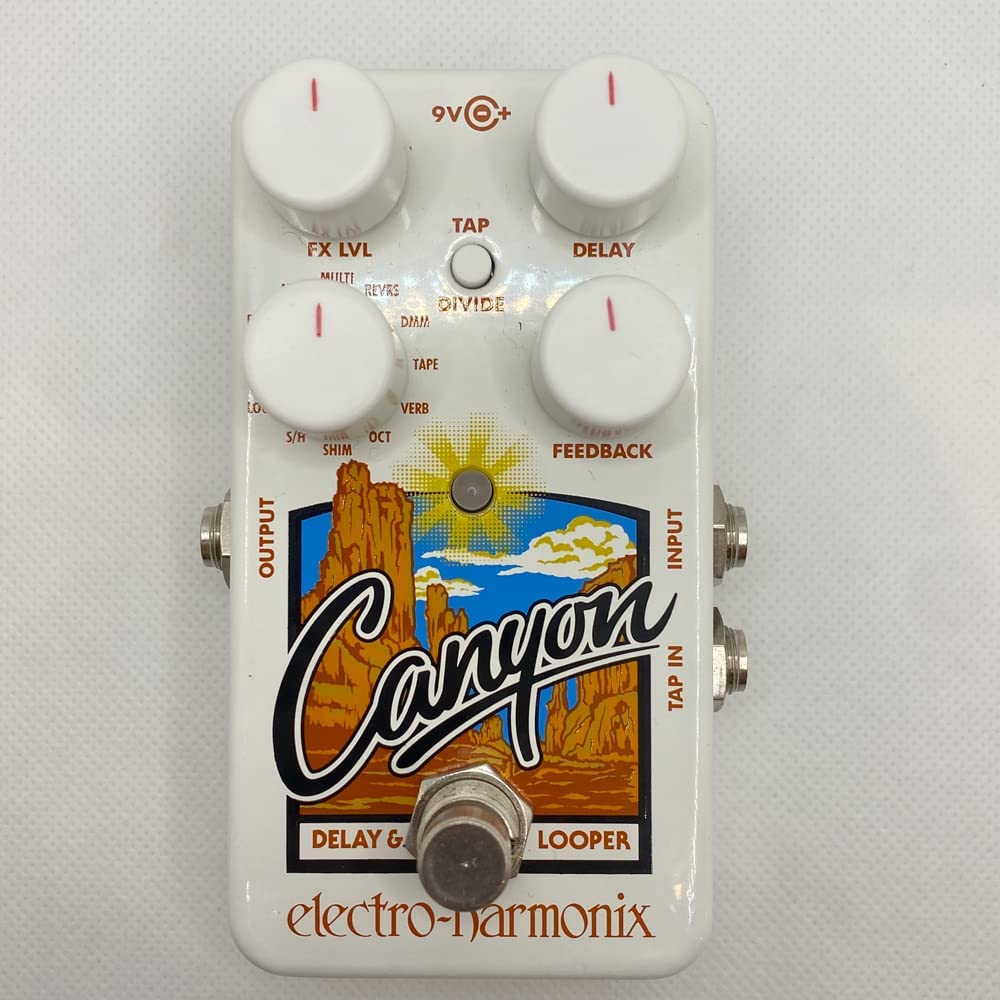 Our Take on the Electro-Harmonix Canyon Delay & Looper:
The Electro-Harmonix Canyon Delay & Looper features a pedal that guarantees a superior sound quality at all times. It has nine tap divide settings, stereo output, tap tempo, 13 presets, programmable EXP pedal settings, among others. It comes with an EHX 9.6DC-200 power supply so that you will be able to get the most satisfactory result.
---
With its high-quality analog bypass with soft switching, you can be confident of producing top-notch sound. When you switch the pedal to bypass mode, you can select between echoes fading out naturally or stopping instantly.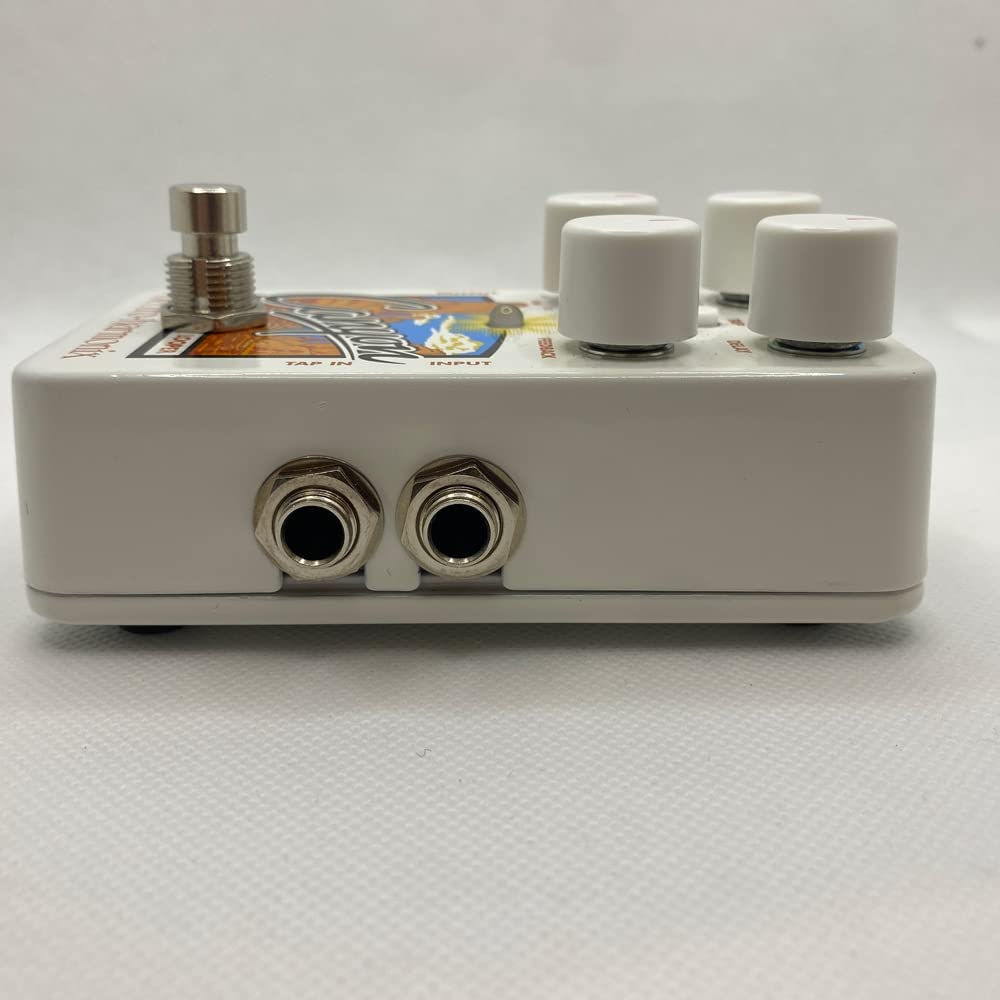 ---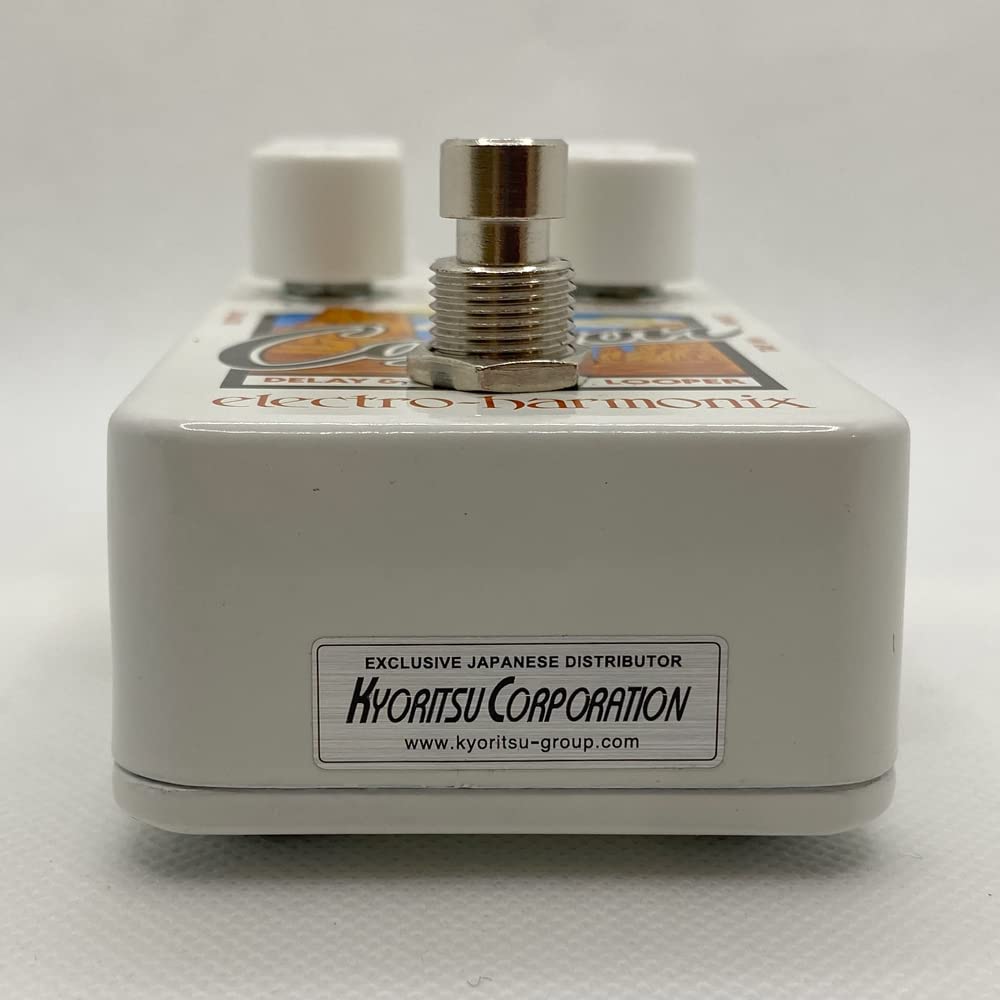 Also, the loop audio stays in the Canyon unless you delete it, even when the power is off. It boasts 16 minutes of recording time, and you save or recall 13 presets.
TOP 5 KEY FEATURES:
| | |
| --- | --- |
| No of Effect Type: | 12 |
| No of Tap Divide Subdivisions: | 9 |
| Recording Time: | 16 minutes |
| Footswitch Connector Button No: | 3 |
| Dimensions (L x W x H): | 4.75" x 4" x 2.25" |
Included in the box:
Electro-Harmonix Canyon Delay & Looper
Payment & Security
Electro Harmonix Canyon Delay and Looper,White,