Description
Cuisinart 77-14N is the best helper in your kitchen.
Cooking with good utensils is a pleasure. Foods that often stick to the bottom of the pot are tormented. Same as pots that rust after several uses. All such problems are excluded if people bought the Cuisinart 77-14N. Chromium-nickel steel, from which the entire set is made, is stainless, strong and durable. The highest quality has always been the hallmark of this brand. As the manufacturer assures, the material used is not only resistant to temperature extremes, extremely easy to maintain and even has bactericidal properties. This makes cooking easy and hassle-free.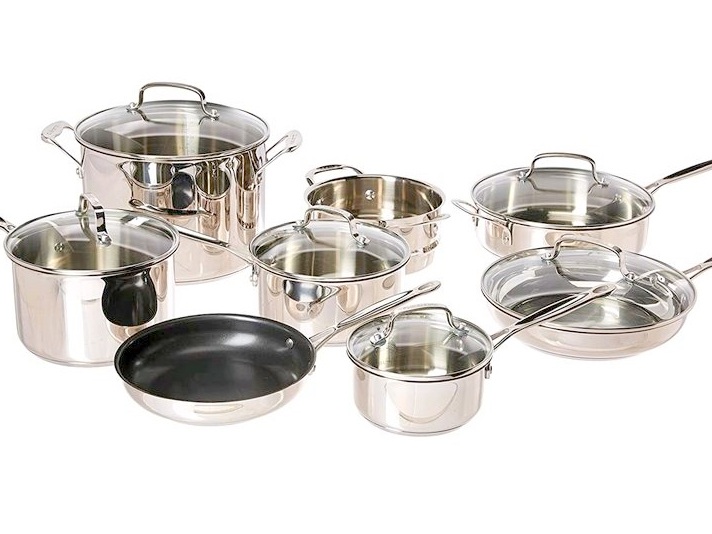 ---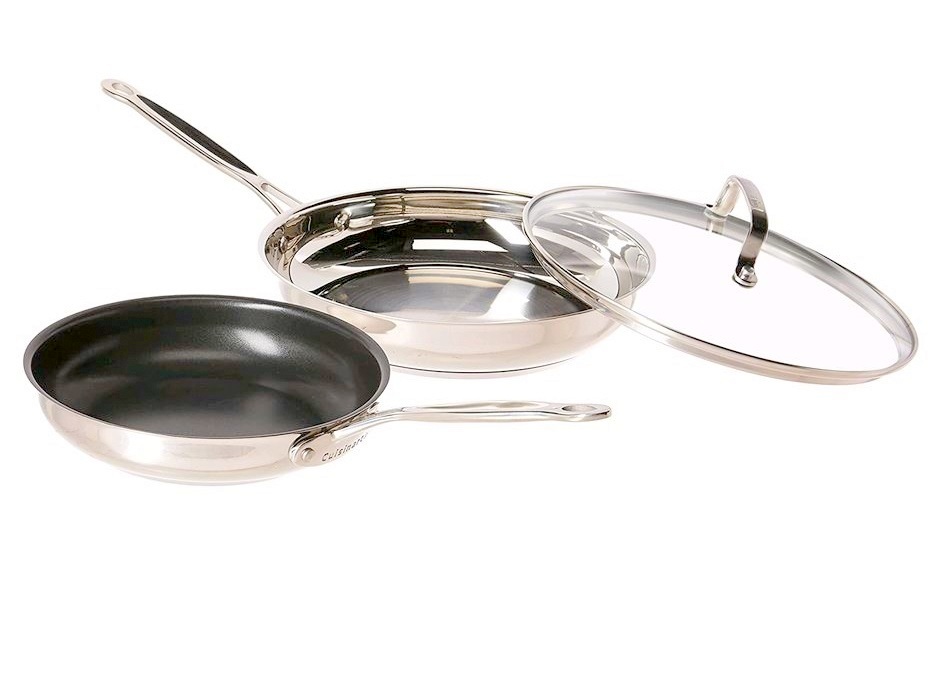 Our Take on the Cuisinart 77-14N:
Do you love to cook and want to order good cookware? If so, you are in the right store! This kit is a good purchase for serious chefs, The same goes for hobbyists and large families. This luxurious set has everything any chef needs. Included:
Pot with lid for 2.0 liters and 3.0 liters
Steamer insert 18 cm
Sotelnik with additional handle and lid
Casserole 8.0 with lid
8 "non-stick pan, 10" pan with lid
The edges of the cookware are tapered to prevent dripping on your hob. Riveted handles are riveted. You will not have a problem while preparing any food. It ensures perfect balance throughout use.
---
The manufacturer has taken care of your comfort. The cast Cool Grip handles are shaped for a secure grip, which also keeps the hob cool. What's more, the glass lids have wide handles for easy grip. All dishes are hermetically sealed to preserve flavor and nutrients.
This set includes different sized pots and a versatile steamer for endless food options. The first, a 10-inch frying pan, has its own tight-fitting lid that allows cooks to retain flavor after frying or browning food. A second, 8-inch non-stick frying pan provides extra convenience for easy removal.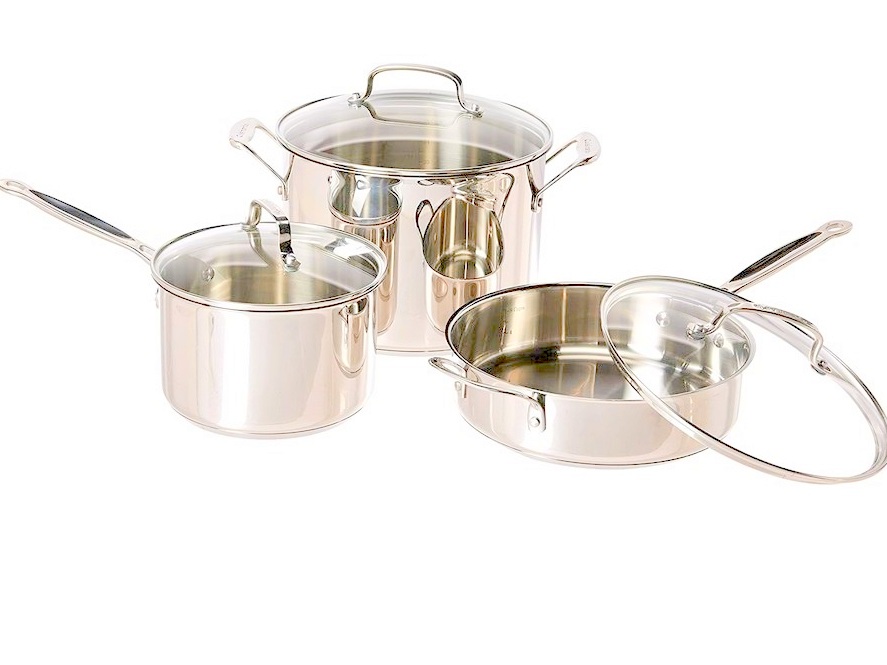 ---
The manufacturer prefers mirrored stainless steel dishes and a closed bottom for even heating. High quality stainless steel ensures optimal cooking conditions. Plus, aluminum heats up quickly and distributes heat evenly, eliminating hot spots. This kitchen set can be used on the stovetop, in the oven, or under the brazier. The dishes will not deteriorate at temperatures up to 500°. The pans are induction-ready for any hobby. For ease of use, each pan has a convenient size marking. This is by far the best kitchen set. Order the product today and you will definitely not regret it.
TOP 10 KEY FEATURES:
Brand:
Cuisinart
Date First Available:
August 19, 2012
Country of Origin:
China
Color:
Stainless Steel
Material:
Stainless Steel
Finish Type:
Stainless Steel
Item Dimensions LxWxH:
11.88 x 23.25 x 13.5 inches
Item Weight:
26 Pounds
Size:
14-Piece
Is Oven Safe:
Yes
Included in the box:
Cuisinart 77-14N Chef's Classic Stainless 14-Piece Set, Stainless Steel
Payment & Security
Cuisinart 77-14N Chef's Classic Stainless 14-Piece Set, Stainless Steel