Description
Eartec UL2SD UltraLITE 2-Person Headset System is ideal for two-person communication because of its Full-Duplex, Hands-Free Communication, 6 hours of battery life, Max 400 m range, Noise Cancellation Feature, and 2-Bay Charger!
Eartec UL2SD UltraLITE 2-Person Headset System is made for people whose hands remain busy but they need to communicate with each other. The headset includes one UltraLITE Single Master headset and one UltraLITE Single Remote Headset. As it has two headsets, two people can use it. They can communicate with each other through one ear and the second ear is free to note what is happening around them. The headset has the transceiver built right inside the ear-cups, eliminating headset wires and belt-worn radio. Thus it gives complete flexibility to the users for free movement. This full-duplex intercom headset provides simultaneous two-way communication and talking facilities.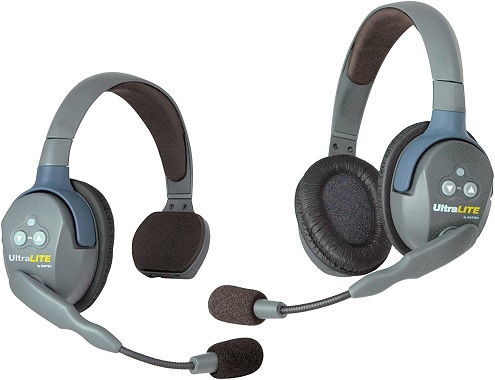 ---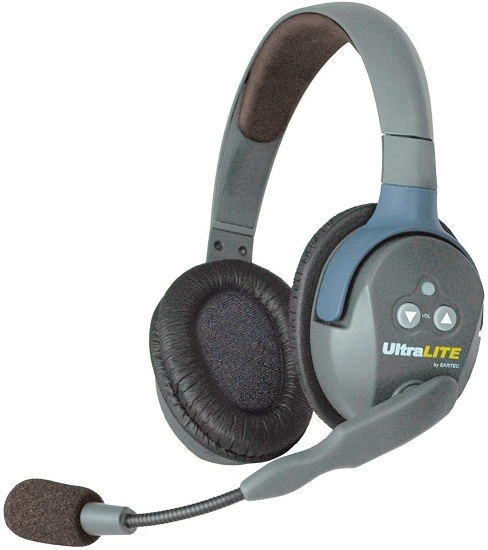 Our Take on the Eartec UL2SD UltraLITE 2-Person Headset System:
Eartec UL2SD UltraLITE 2-Person Headset System has an adjustable Mic boom allowing you to rotate up to 270 degrees at the left or right ear. Volume control is easy with a simple up/down push button. In case of having to work in inclement weather, you get water resistance to some extent. The outer body is sealed with Silicone, making it compact and ideal for outdoor use. Move the boom to the up position and the microphone will be muted automatically.
---
Eartec UL2SD UltraLITE 2-Person Headset System comes with a charging base that has 2 bays. You can use both the bays for charging. It has a LED indicator that turns green from red when fully charged. The headset provides continuous 6 hours of operation with a fully charged battery. The user also gets an option to use external batteries in case of the unavailability of a charging facility. Having external batteries with yourself when going out for work minimizes downtime of the headset. Once fully discharged, it takes around 3 hours for full charging.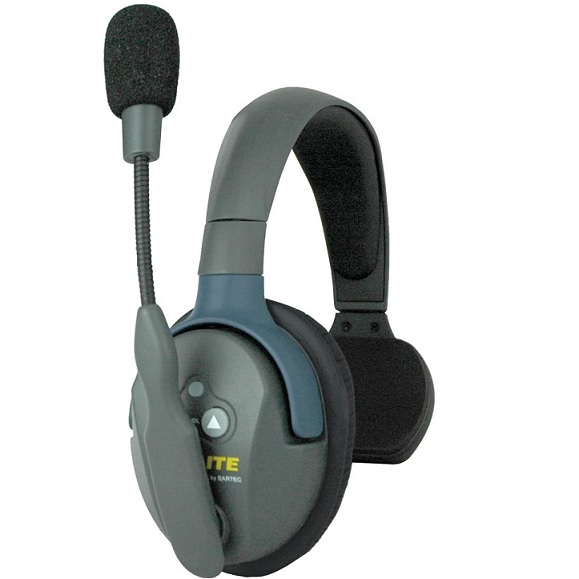 ---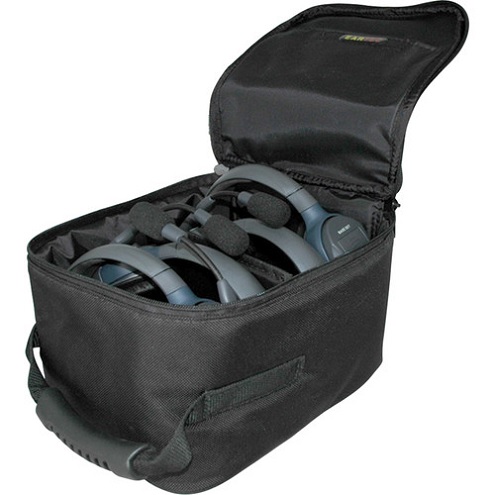 Eartec UL2SD UltraLITE 2-Person Headset System has a maximum wireless range of 400 m. So it minimizes the need of shouting to someone while giving instructions. The 400m range specification is mentioned for the open space area. When surrounded by people or buildings, the range could be reduced. In different day-to-day activities where there is a need for better coordination between two people, the device becomes a great partner. You remain busy doing your work and at the same time give or get instructions from other people. Even in crowded places, you get effective voice communication thanks to the Noise Canceling feature of the product.
TOP 10 KEY FEATURES:
| | |
| --- | --- |
| Wireless Modulation: | GFSK |
| RF Bandwidth: | 1728 GHz |
| DECT Standard: | 6.0 |
| Speech Encoding: | ADPCM / 32 b/s |
| Frequency: | 1920 to 1930 MHz |
| Battery Capacity: | 800 mAh |
| Transmission Speed: | 1.15 Mb/s |
| Wireless Range: | 400m |
| Weight: | 113.4 g |
| Runtime: | 6 Hours |
Included in the box:
Eartec UltraLITE Single-Ear Master Headset
Eartec UltraLITE Dual-Ear Remote Headset
2 set of Lithium Battery (For Master and Remote Headset each)
AC Adapter
Medium Soft-Side Case
Eartec 2-Bay Multi-Port Charging Base
Payment & Security
Eartec UL2SD UltraLITE Wireless Microphone System with 1 Master and 1 Remote Headsets (1 Single & 1 Double)