Description
beyerdynamic FOX USB Condenser Microphone is ideal for Podcasters, Musicians & Gamers because of its Zero-Latency, Gain-Adjusting, & Noise-Reduced 24-bit Audio.
beyerdynamic FOX USB Condenser Microphone is a simple, well-built, and portable USB microphone. It weighs only one-pound and is made of metal microphone giving a professional look and feel. Further, it features rubberized material at the bottom that prevents sliding. It has two inputs, one for the USB-C cable and another for a 3.5mm headphone input leading to zero-latency monitoring.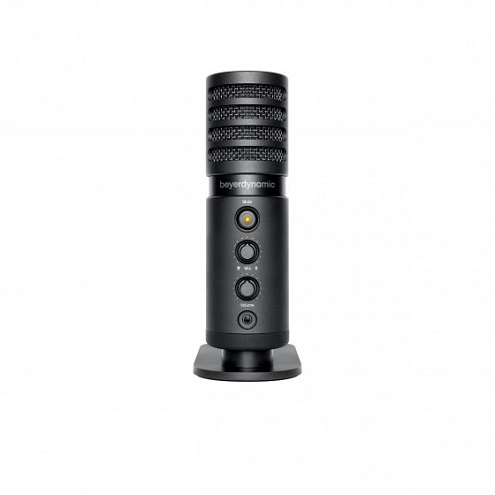 ---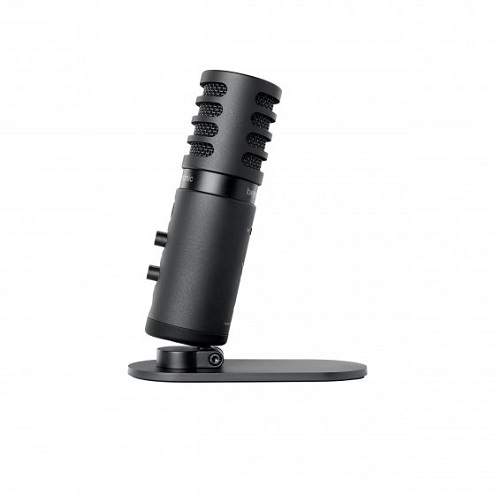 Our Take on the beyerdynamic FOX USB Condenser Microphone:
Our Take on the beyerdynamic FOX USB Condenser Microphone:
The front has a mute button and two knobs one live monitor mixing and the other for headphone volume adjustment. These are very practical and useful options as if you don't work around laptops, you can quickly access these functionalities through the buttons. These make the mic great for traveling content creators. The back possesses low-to-high gain switch, making it easy to adjust the sound when using the mic with an instrument such as a guitar.
---
24bit/96kHz allows you to record 24-bit audio which is an invaluable feature. It makes post-processing much easier as it allows amplifying easier and prevents from excessive noise. Further, the mic is compatible with both iOS and Windows OS. Even though it's on the expensive side, the Beyerdynamic Fox USB Mic is a great for gamers. The cardioid polar pattern allows it to pick up sounds that are directly in front of it but it allows a certain leeway, which leads to catching slightly distant sounds too.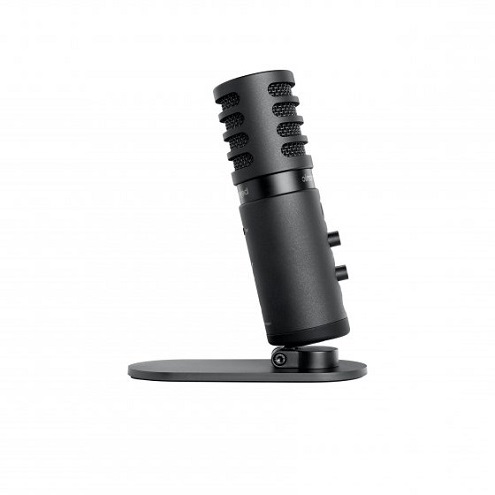 ---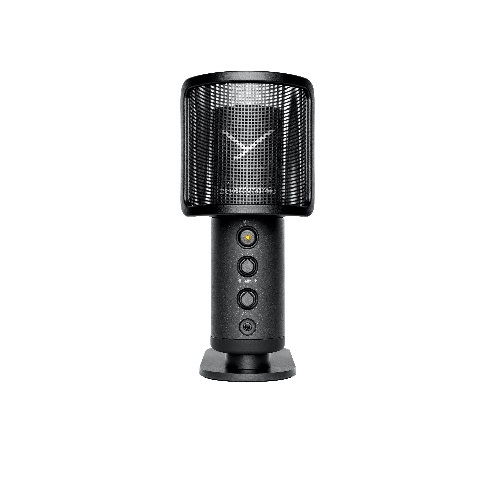 You can easily attach or remove the pop filter as per your need. The filter enhances the recoding drastically and protects against the sudden increase in sound pressure. The pop filter enables the user to achieve studio quality recording. The 24bit/96kHz audio is rear in USB mics. It allows greater flexibility while editing resulting in a cleared post-edited audio without distorting the overall sound.
TOP 10 KEY FEATURES:
| | |
| --- | --- |
| recording Quality: | 24 bit 96 kHz Studio Grade Quality |
| Built: | Metalic Body with Anti-Slide Rubberized Bottom |
| Inputs: | USB Type C & 3.5 mm Audio Jack |
| OS Compataibility: | Mac & Windows |
| Attachment: | Easy to Attach & Remove Pop Filter |
| Weight: | 1 lb |
| Post-Editing: | Easy Error-Correction |
| Headphone Output: | Zero-Latency Monitoring |
| Ease of Use: | Simple Plug & Play Device |
| User-Friendly Features: | Mute button, Headphone Volume Knob & Gain Switch |
Included in the box:
Fox
Wind Shield
USB Cable
Desk Stand
Payment & Security
beyerdynamic FOX USB Condenser Microphone