Description
Audio-Technica ATH-M50x is a piece of equipment assembled from high-quality components that thousands of music lovers have dreamed of.
The ATH-M50 headphones are known and appreciated by leading audio engineers and journalists around the world. The new ATH-M50x offers exactly the same sound quality as the previous model. For this product, however, the manufacturer opted for improved ear cups and three cables.
Large diameter speakers, mute and rugged design make the M50x perfect for convenience. Recording, broadcasting, DJing and individual listening sessions are no problem with such devices. Thousands of music lovers and professional recording engineers around the world have seen it.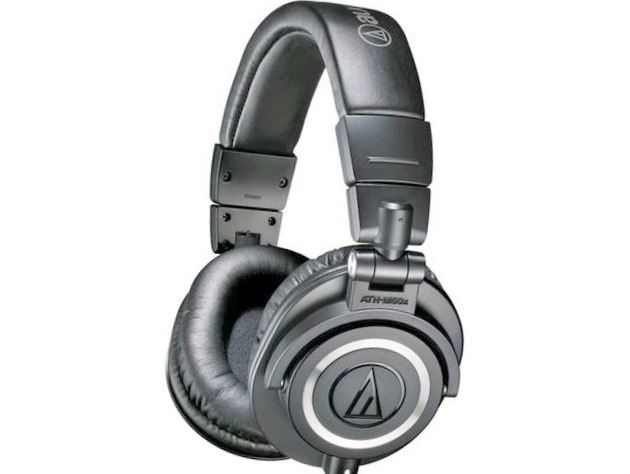 ---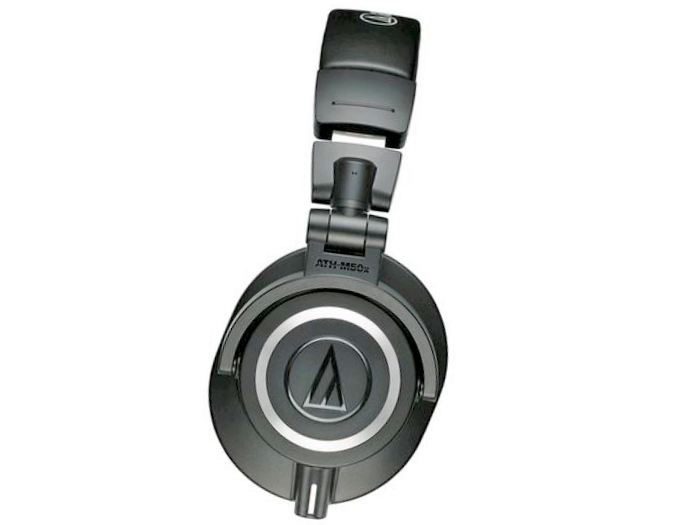 Our Take on the Audio-Technica ATH-M50x Closed-Back Monitor Headphones (Black):
The Audio-Technica ATH-M50x M Black Series headphones are preferred by many audiophiles for the sonic performance. The manufacturer has chosen a convenient folding design. Many experts confirm the high build quality and sound clarity. People can hardly find a more suitable model for professional studio production.
Equipped with 45mm large aperture drivers and closed earbuds, the ATH-M50x headphones are effective in any environment. This accessory delivers extended bandwidth (15Hz to 28kHz), isolating you from outside sound. The technical parameters of this product are thoroughly evaluated by the best engineers and reviewers of the audio market.
---
Thanks to 90° rotating earpieces, professional-grade materials and extensive padding on the headband and ear cushions, the headphones are durable and comfortable. Most of our buyers confirm this in their reviews. The manufacturer has included a detachable single-sided cable (one twisted and two straight) in the kit. It will be needed to provide comfortable working in the studio or on the road.
Each cable has a gold-plated 3.5mm mini-plug for use with devices and PC sound cards. The manufacturer also included a 1/4 '' screw adapter that is used to simplify connections to audio interfaces, mixers, and stereo receivers. The set includes a case for convenient storage and transportation of the headphones.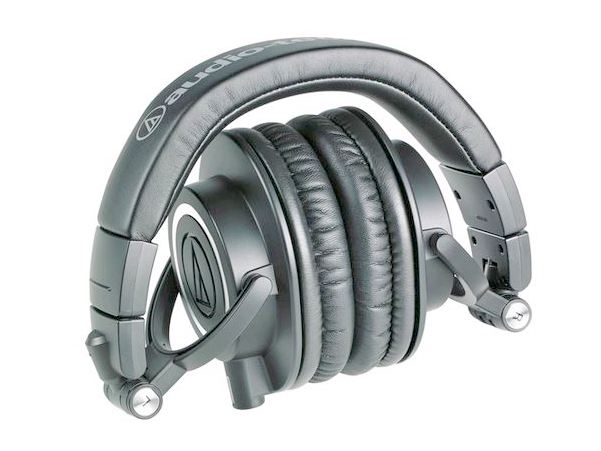 ---
The ATH-M50x features patented 45mm wide aperture dynamic drivers with rare earth magnets. The manufacturer also used copper-clad aluminum wire. The CCAW voice coils are optimized for high-quality sound reproduction. The system is easy to tune for clarity and deep, accurate bass.
Speakers and headphones deliver deep, precise bass along with an even sound signature. This model is designed for fans of exceptional clarity over a wide frequency range. With a frequency response from 15 Hz to 28 kHz of the ATH-M50x, music lovers can reproduce the full range of tones. Order this item today to experience true sound quality.
TOP 10 KEY FEATURES:
| | |
| --- | --- |
| Earpiece Design: | Over-Ear |
| Earpiece Swivel: | Yes, 90° |
| Foldable: | Yes |
| Driver Type: | Dynamic |
| Driver Size: | 45 mm |
| Magnet Type: | Neodymium |
| Voice Coil: | Copper-Clad Aluminum Wire |
| Impedance: | 38 Ohms |
| Sensitivity: | 99 dB |
| Maximum Power Handling: | 1600 mW |
Included in the box:
Audio-Technica ATH-M50x Closed-Back Monitor Headphones (Black)
Coiled Cable (3.9 to 9.8')
Straight Cable (9.8')
Straight Cable (3.9')
1/4" Screw-On Adapter
Payment & Security
Audio-Technica ATH-M50x Professional Studio Monitor Headphones, Black