Description
Razer Basilisk Ultimate Hyperspeed Wireless Gaming Mouse w/ Charging Dock is your ultimate wireless gaming accessory that provides a high-speed transmission rate, low latency & seamless frequency switching.
Razer Basilisk Ultimate Hyperspeed Wireless Gaming Mouse is your perfect gaming accomplice as it is 25% faster than any other wireless technology available on the market. It makes gaming with a wireless mouse a swift feather-touch business because of its high-speed transmission, lowest click latency, and seamless frequency switching in the noisiest, data-saturated environments.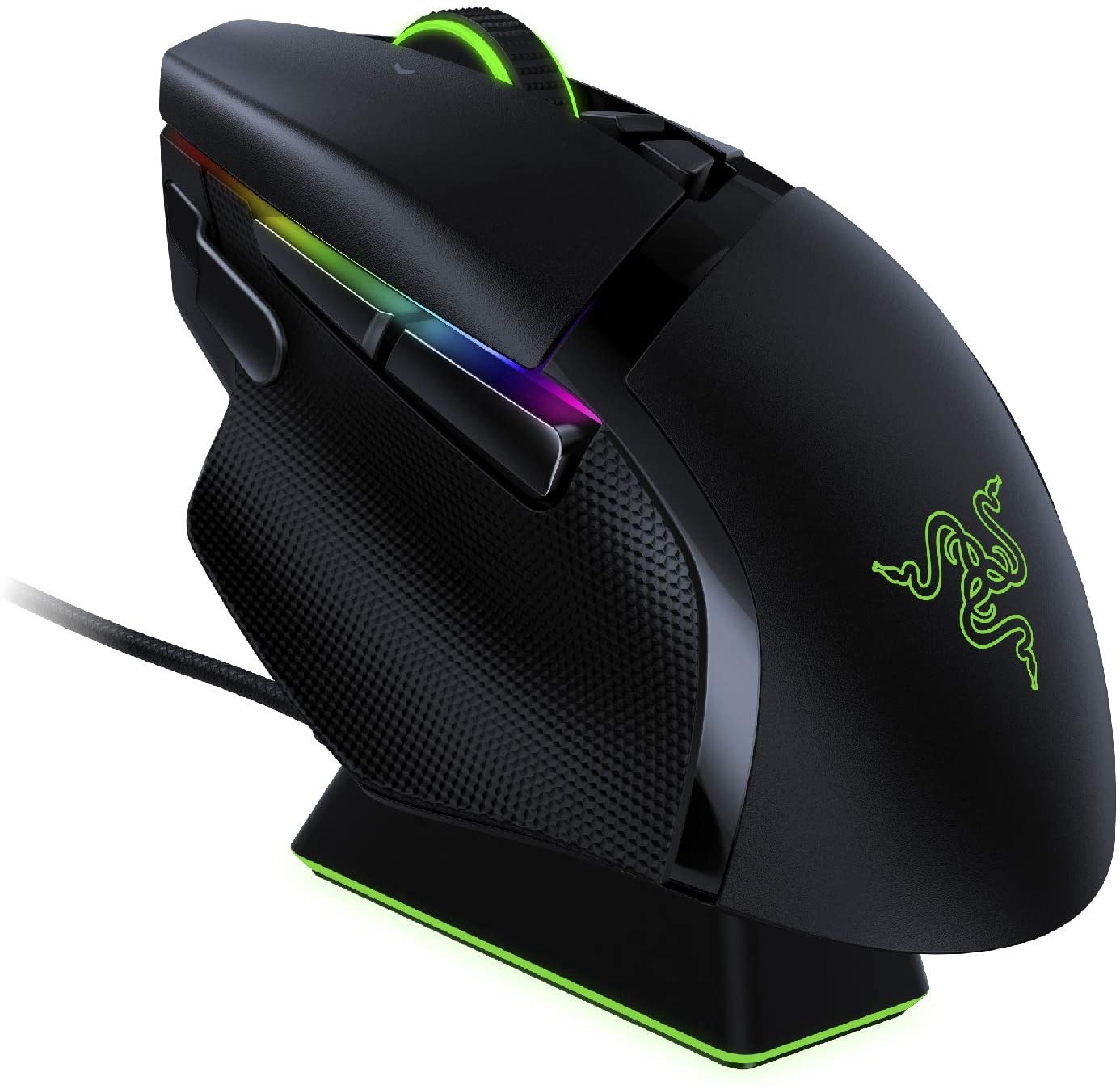 ---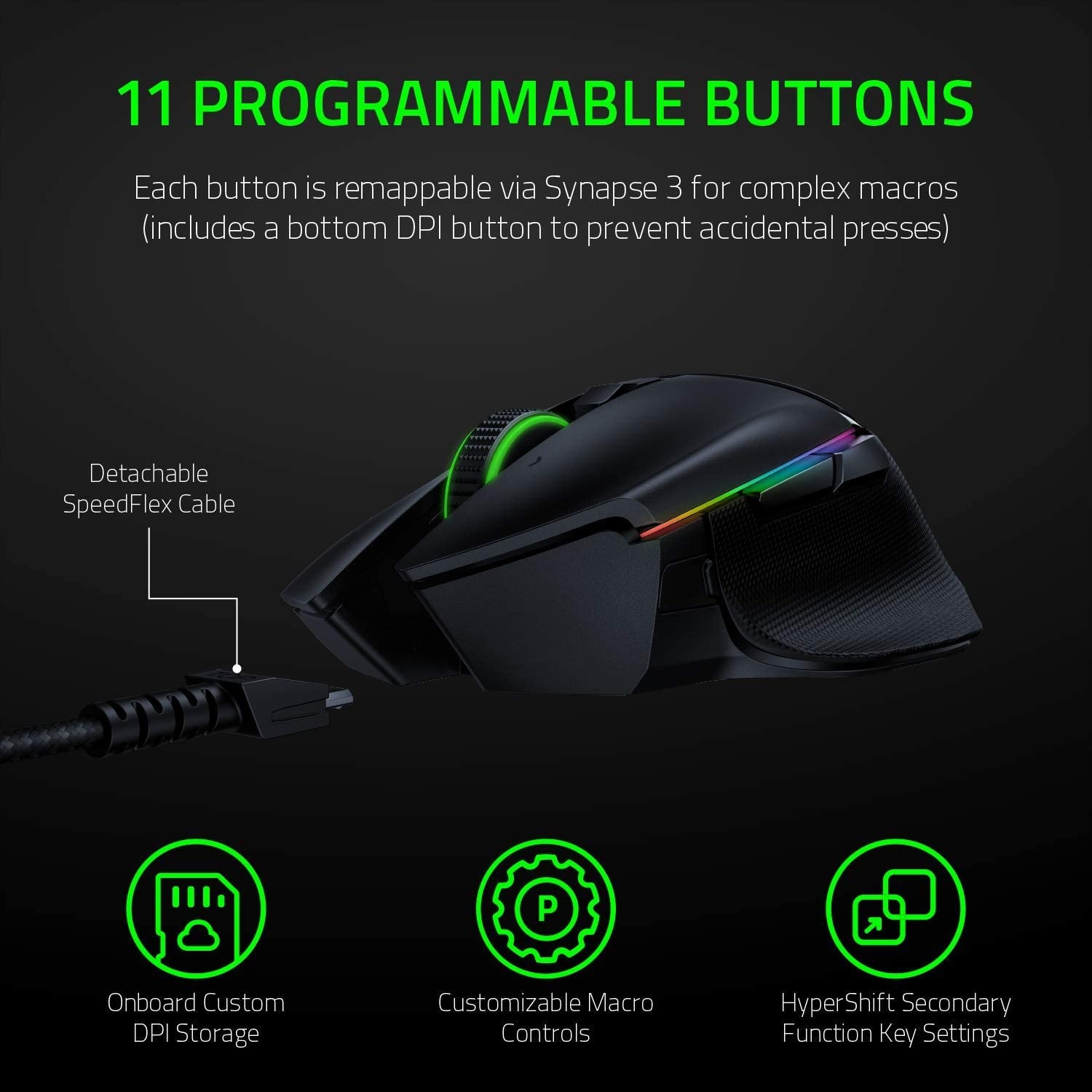 Our Take on the Razer Basilisk Ultimate Hyperspeed Wireless Gaming Mouse w/ Charging Dock:
The mouse comes with 11 programmable buttons that allow you to have a greater arsenal of commands at your fingertips. You can map your favorite macros and secondary functions via Razer Synapse 3. Just as its wired variant, the Razer Basilisk Ultimate also includes the signature multi-function paddle. Another fine attribute about the mouse is its ergonomic design that keeps your hand free from aches after extended gaming sessions.
---
Another outstanding feature is the 14 Customization Razer Chroma™ Lighting Zones that allow you to locate the buttons easily. You can program each of these lighting zones via the Chroma Studio. These help immensely when it comes to your intense gaming combats, where losing even a second means missing out on the mission-critical events. This mouse is thoughtfully designed for emerging you as a winner in all your gaming battles.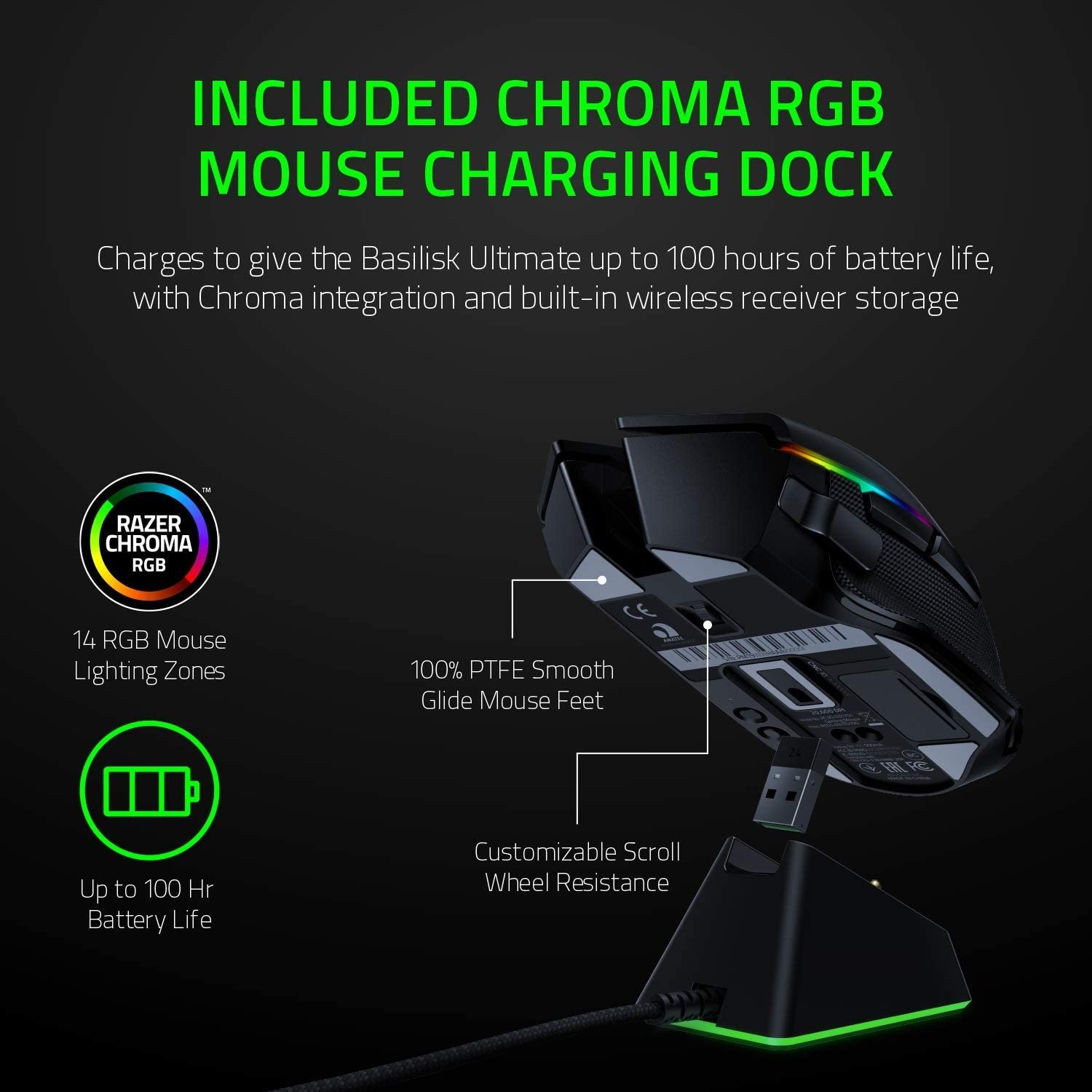 ---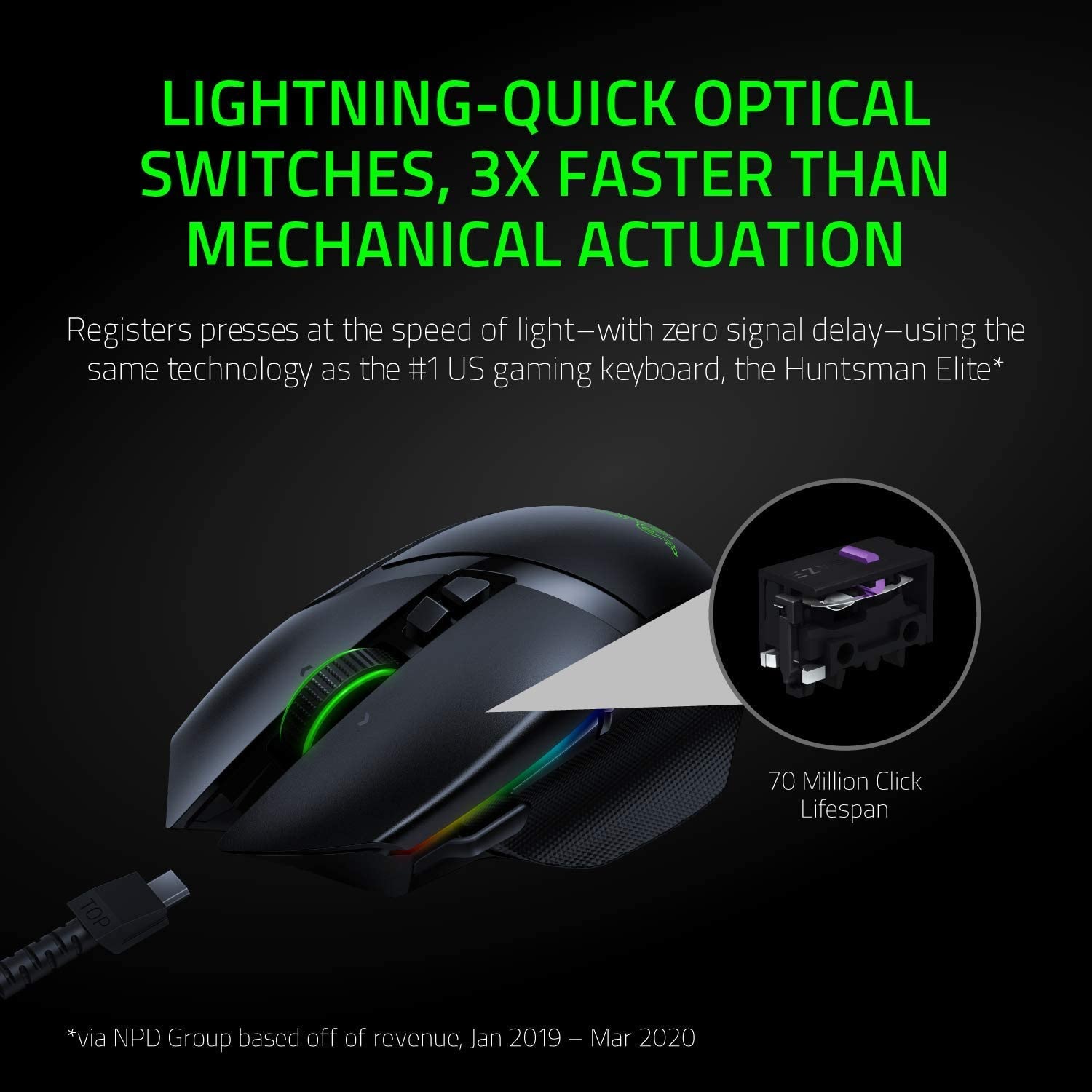 The manufacturer has made it a point to provide you with seamless customization, and it doesn't stop at the 11 controls or 14 lighting zones. Even the scroll wheel resistance is customizable. You get a dial on the mouse's underside that lets you tweak the resistance of its scroll wheel. You can impact the smoothness to the level of your liking. With this level of personalization, you'll be able to perform bunny hops more accurately, weapon selects, and other scroll wheel actions.
TOP 10 KEY FEATURES:
| | |
| --- | --- |
| Connection | Wireless |
| Mouse Shape | Right-Handed |
| Programmable Buttons | 11 |
| Sensor | Focus+ 20k DPI Optical Sensor |
| Custom Lighting | Yes |
| Weight | 107 g |
| Best Application | Gaming |
| Charging | Razer Mouse Dock |
| Lighting Zones | 14 |
| Scroll Wheel Resistance | Customizable |
Included in the box:
Razer Basilisk Ultimate with Charging Dock
Payment & Security
Razer Basilisk Ultimate HyperSpeed Wireless Gaming Mouse w/ Charging Dock (Classic Black)