Description
Motorola HKLN4604 Swivel Earpiece is one of the best communication accessories because of its Adjustable Rotating Joint, Ergonomic Ear Hook & Push To Talk Switch!
Motorola HKLN4604 Swivel Earpiece is the perfect blend of style and functionality as it is comfortable to use all day and looks very classy and professional. One of the most critical factors contributing to this comfortable design is its lightweight construction with a rubber-molded earpiece. Both of these help the user for extended use without causing discomfort.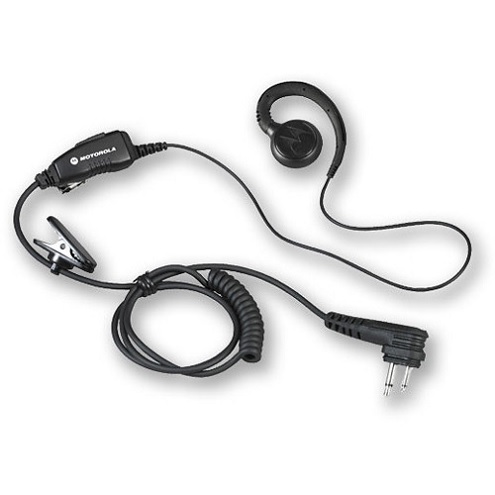 ---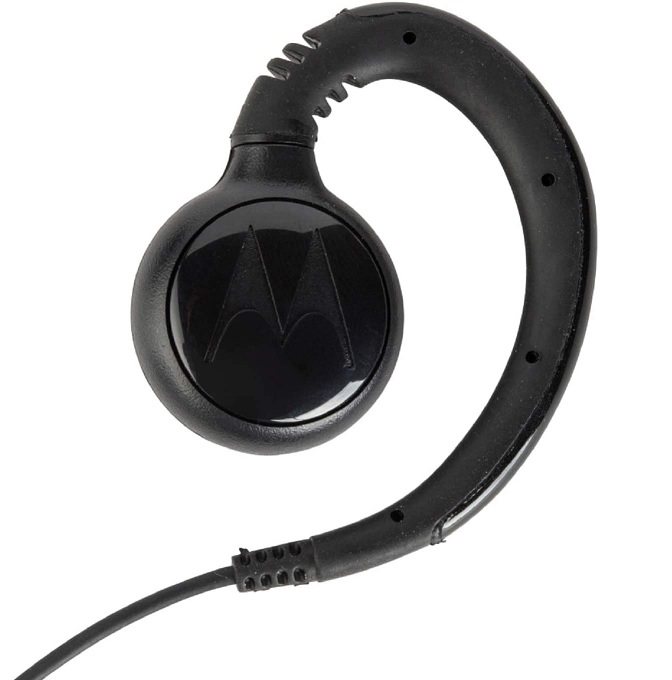 Our Take on the Motorola HKLN4604 Swivel Earpiece with In-Line Microphone & Push-to-Talk:
The earpiece's sleek design makes it much easier to wear and makes the user look much more professional as compared to any heavy headset. Further, as the earpiece is not inserted in the ear, it is a hygienic option to be shared between users. Additionally, the ergonomic ear hook adds to the comfort over extended wear.
---
One of the most attractive features is the soft and rotating joint that allows you to wear the earpiece in either ear. This feature allows you to switch between the ears and prevent ear damage due to extended usage. Further, the earpiece is compatible with DTR, CLS, RDX, RM, and DLR series two-way radios, allowing the user to pair it with any of his devices without purchasing multiple earpieces.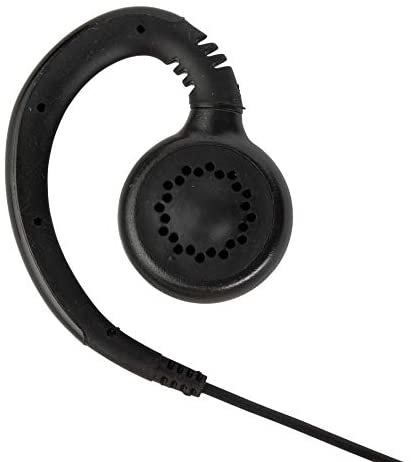 ---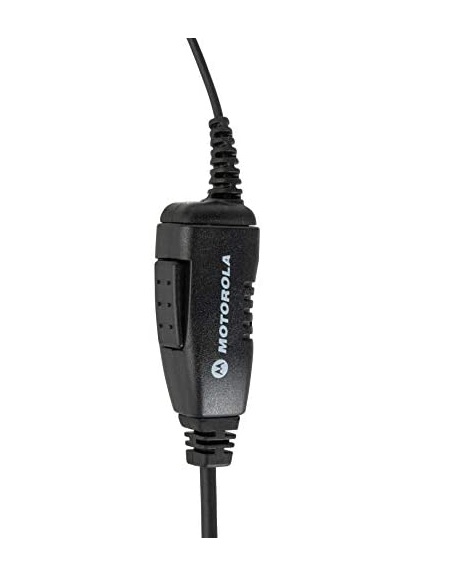 The earpiece comes with a sturdy and high-quality cord that conveys durability. Additionally, the cord possesses dual clothing clips that ensure that the earpiece stays in its place.
In addition, the earpiece also has a PTT switch that features push to talk switch for instant communication.
TOP 10 KEY FEATURES:
| | |
| --- | --- |
| Headphone Impedance | 8 Ohms ±15% |
| Headphone Rated Input Power | 0.5 W |
| Headphone Maximum Input Power | 1 W |
| Headphone Sensitivity | 97 dB ±4 dB |
| Microphone Type | Condenser |
| Microphone Impedance | Low impedance |
| Microphone Sensitivity | -42 dB ±4 dB |
| Microphone Frequency Range | 100 Hz to 10 kHz |
| Microphone Directivity | Omnidirectional |
| Microphone Power | Standard Voltage: 1.5 V; Maximum Operation Voltage: 10 V; Current Drain Maximum: 0.5 mA |
Included in the box:
Motorola HKLN4604 Swivel Earpiece with In-Line Microphone & Push-to-Talk
Payment & Security
Motorola HKLN4604 HKLN4604A HKLN4604B Original Motorola Swivel Earpiece with Microphone and PTT - Replaces RLN6423