Description
LG 49WL95C-W stands out among the rest with its UltraWide Dual QHD (5120 x 1440) Display, two 10-Watt stereo speakers, USB Type-C HDR 10, and so much more.
If you are looking for a dependable monitor, you should check out the LG 49WL95C-W UltraWide Dual QHD IPS Curved LED Monitor. It comes with a dual 27-inch 16:9 QHD pixel space so that you can have enough space for optimum productivity. When compared to the 32:9 FHD resolution, it has 70% more pixels meaning that you can take advantage of its multi-format capability. You can save time by going through the video storyboard to check video source clips. You don't need to switch windows before viewing source files' thumbnails and upload them to the timeline.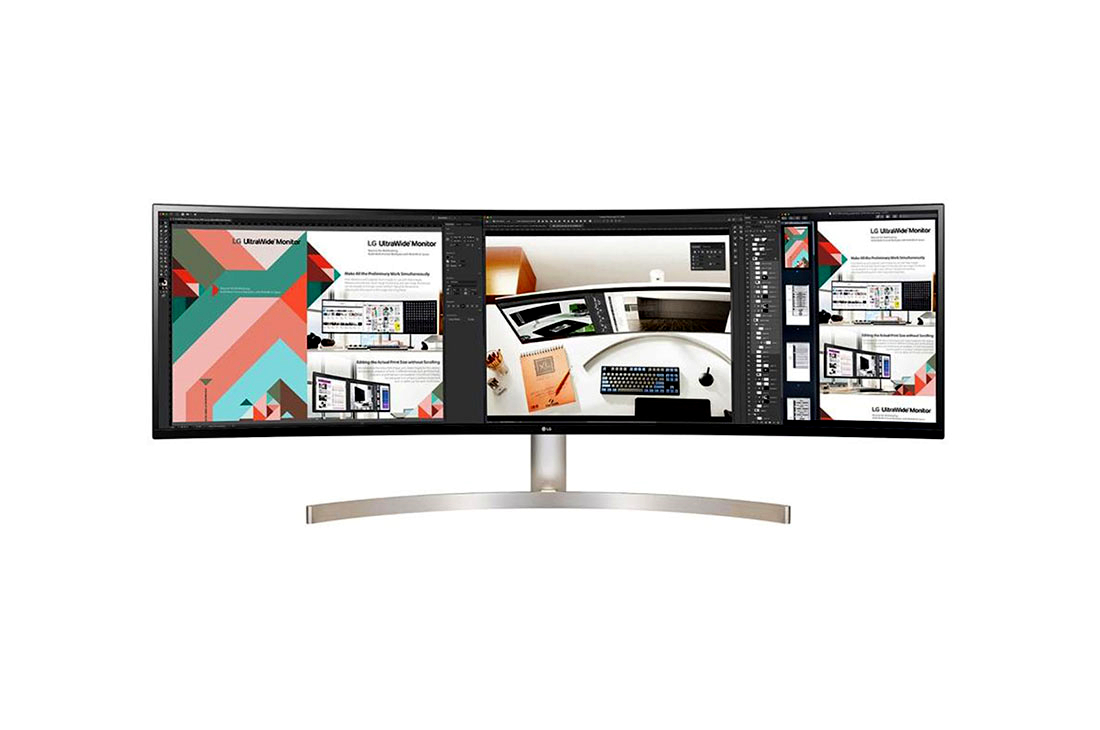 ---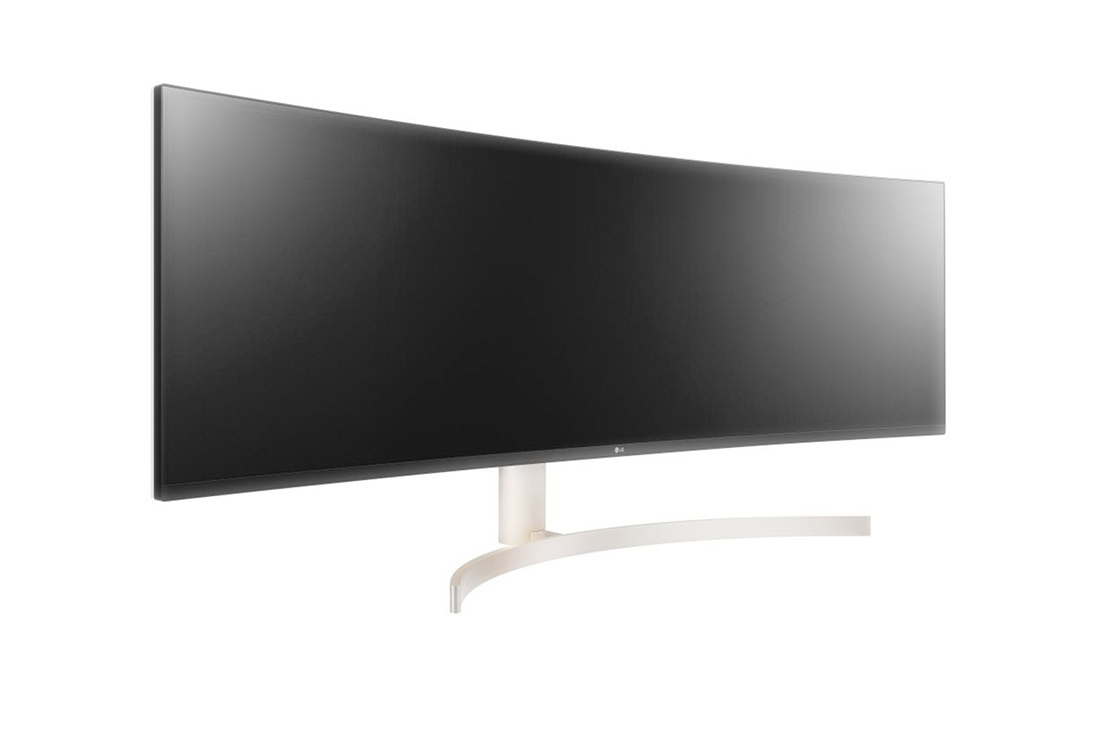 Our Take on the LG 49WL95C-W:
The LG 49WL95C-W Curved LED Monitor makes your work easier. You can carry out various tasks simultaneously like checking a timeline and carrying out an organized task without the need for you to scroll. There is a 1:1 video editing and mixing tool for easy completion of tasks, especially when you want to edit music clips for YouTube videos. You can expand your workspace by stacking two monitors vertically, and you will get the clarity of using four 27-inch QHD monitors. The good news about stacking monitors is that you will use a few cables as well as smaller bezels. However, you will need to buy the stands and brackets for vertical mounting separately because they are not included in the package.
---
Also, this device comes with a dual controller, which makes it possible for you to use one mouse or keyboard to control multiple gadgets linked to one screen. You can drag and drop files across linked gadgets. You will like the On-Screen Control software which guarantees perfect manipulation of different display settings using just a mouse click. There is the Screen Split feature that makes the division of the display area as easy as ABC. It supports USB Type-C to complement your handy workstation using just a cable. This gadget comes with two stereo speakers, which supports Rich Bass.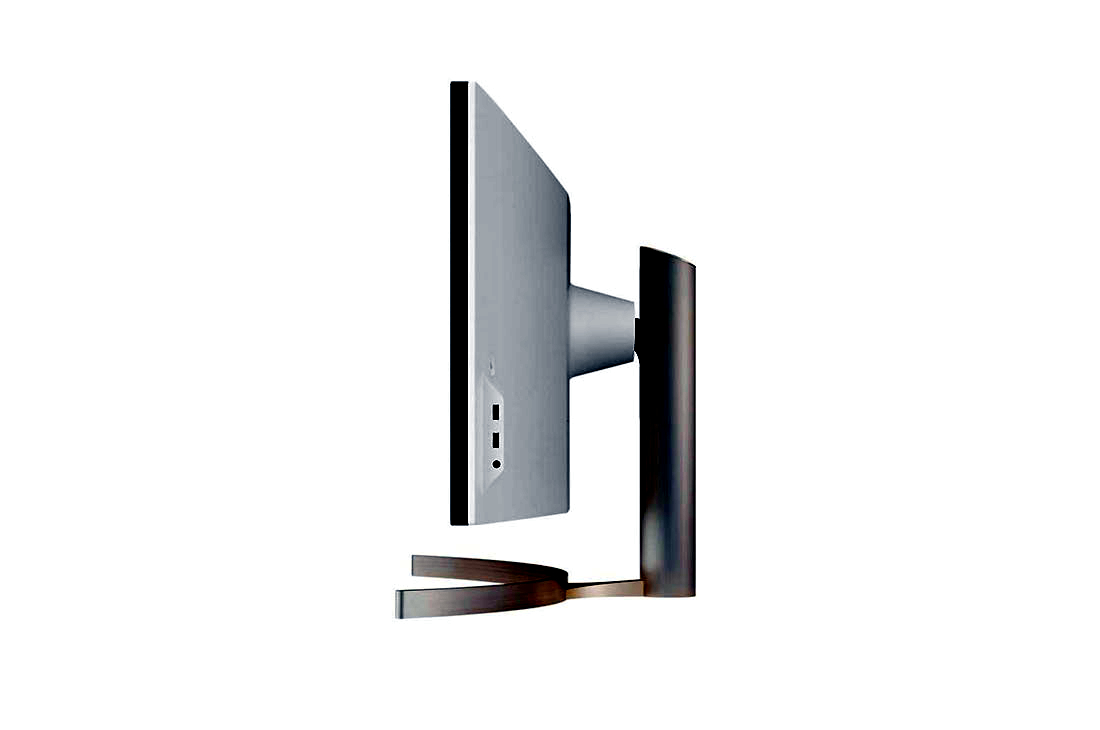 ---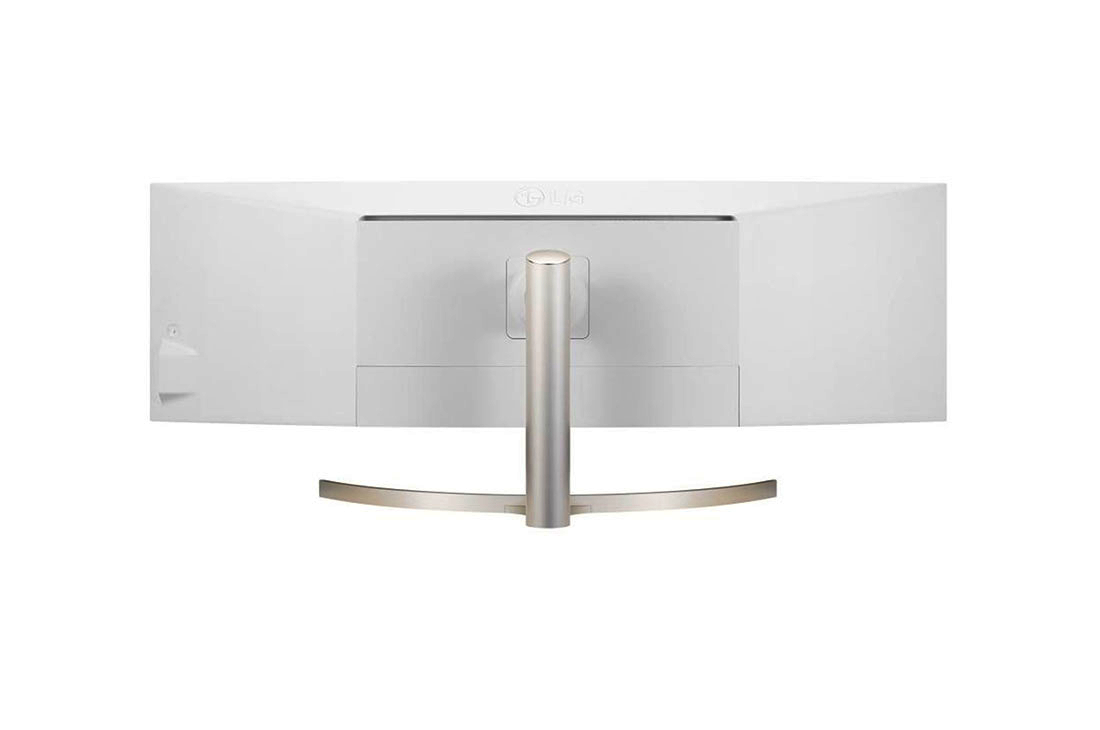 The LG 49WL95C-W supports HDR 10 so that you can enjoy high-precision HDR content on your desk. There is an ambient light sensor that reacts to light so that you can carry out your tasks in a properly lit atmosphere. Its ergonomic design is a plus, and that is why it offers greater user convenience. You can adjust the tilt, height, and swivel of the stand so as to experience maximum comfort when working. It weighs 33.5 pounds with the stand, meaning that no one can dispute its portability. Without a stand, it weighs 27.8 pounds while the shipping weight stands at 43.9 pounds.
Specifications:
| | |
| --- | --- |
| Size: | 49 inches |
| Display Type: | IPS |
| Pixel Pitch: | 0.234 x 0.234 mm |
| Response Time: | 5ms |
| Power Consumption (Typ.): | 80W |
| Aspect Ratio: | 32:9 |
| Resolution: | 5120 x 1440 |
| Weight with Stand: | 33.5 pounds |
| Weight without Stand: | 27.8 pounds |
| Weight in Shipping: | 43.9 pounds |
Included in the box:
Payment & Security
LG 49WL95C-W 49" 32:9 Curved UltraWide HDR IPS Monitor