Description
Apple 13.3" MacBook Air with Retina Display (512GB, Gold) can be relied on for ultimate performance. It features the Intel Core i7 CPU, 16GB RAM, 512GB SSD, 13.3" 2560 x 1600 Retina Display, Wi-Fi (802.11ac), Bluetooth 5.0, 2 x Thunderbolt 3 Ports, USB Ports, Backlit Magic Keyboard, Force Touch Touchpad, Touch ID Sensor, etc.
Its 1.2GHz quad-core Intel Core i7 processor guarantees an enhanced user experience with apps with high graphics. It has a Turbo Boost of up to 3.8GHz as well as an 8MB L3 cache with 16GB high-performance memory for optimum effectiveness. With its 13.3" Retina Display, which boasts 500 nits of brightness, you can be sure of flawless color fidelity. The retina display has a screen resolution of 2560 x 1600 with an aspect ratio of 16:10 for 227 pixels per inch (ppi).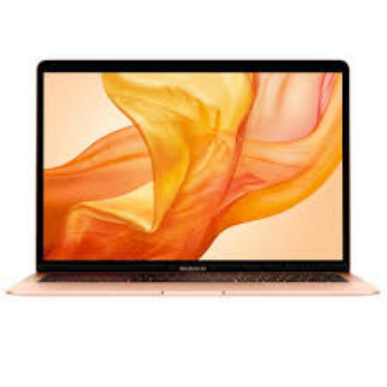 ---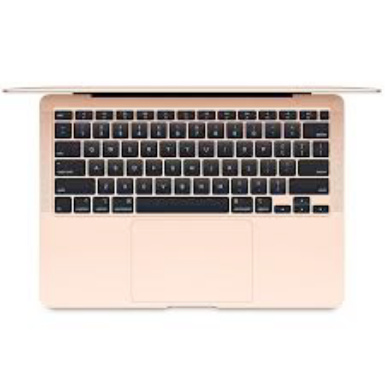 Our Take On Apple 13.3" MacBook Air with Retina Display (512GB, Gold)
The Apple 13.3" MacBook Air with Retina Display (512GB, Gold) comes with a Magic Keyboard with an upgraded scissor mechanism. That is why you can be confident of delivery of 1mm of key travel at all times. A physical Esc key is in place while an inverted "T" structure takes care of the arrow keys. The Touch ID functionality makes precise typing more convenient for ultimate effectiveness. This device also features the True Tone technology, which helps with automatic adjustment of white balance so that it can blend with the surrounding light's color temperature.
---
Besides, this MacBook comes with the Thunderbolt 3 for the perfect utilization of the reversible USB Type-C connector. The Thunderbolt 3 boasts an upper limit throughput of 40 Gb/s while the connector supports USB4 so that the connection of other peripherals like the Apple Pro Display XDR in full 6K resolution will not be a problem. You can also use one Thunderbolt 3 port to daisy chain a maximum of six devices. It is produced from 100% recycled aluminum, hence, it is lightweight and environmentally friendly.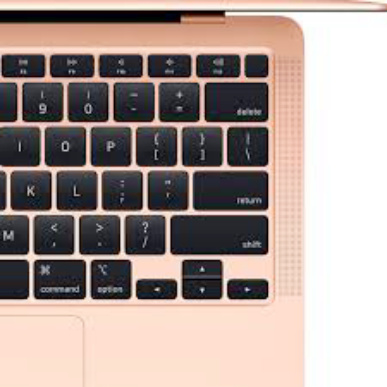 ---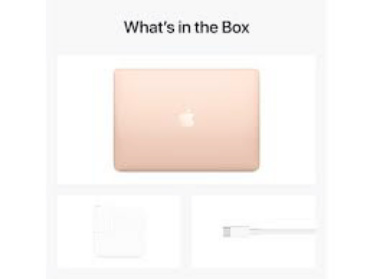 What's more, there is an in-built Touch ID functionality so that you can experience maximum security and comfort. This makes it possible for you to use your fingerprint to unlock your MacBook, gain access to system settings, locked documents, and so on. When shopping online, you don't need to enter your shipping or billing information, you can make use of Apple Pay for secured checkout. It is voice-assistant enabled so that you can experience seamless operations. With its in-built 49.9Wh lithium‑polymer battery, you can be confident of a runtime of 11 hours when you are on the wireless web, 12 hours on the Apple TV app, and 30 days on standby.
TOP 10 KEY FEATURES:
| | |
| --- | --- |
| Processor Speed: | 1.2 GHz |
| CPU: | Intel Core i7 |
| Memory Type: | 3733 MHz LPDDR4X |
| Total Installed Memory: | 16 GB |
| Memory Configuration: | 16 GB (Onboard) |
| Display Size: | 13.3" |
| Aspect Ratio: | 16:10 |
| Resolution: | 2560 x 1600 |
| Total Installed Capacity: | 512 GB |
| Solid State Storage: | 1 x 512 GB Integrated PCIe |
Included in the box:
Apple 13.3" MacBook Air with Retina Display (512GB, Gold)
30W USB Type-C Power Adapter
USB Type-C Charge Cable (2m)
Payment & Security
Apple 13.3" MacBook Air with Retina Display - MWT92LL/A