Description
Sony 240GB G Series XQD Memory Card is built to shine in high-end DSLRs. It achieves higher speeds when transferring big files with Burst shooting mode!
Sony 240GB G Series XQD Memory Card carries large memory space with 240GB Storage Capacity. It has a high read speed of 440 MB/s. An extra feature is a security provided by an inbuilt file rescue software installed in it. For professional work, users will get proper strength from this card as it can bear a force of up to 50 N. For extra strength, it has a robust shell structure that can withstand dust, electromagnetic shocks, or harmful elements.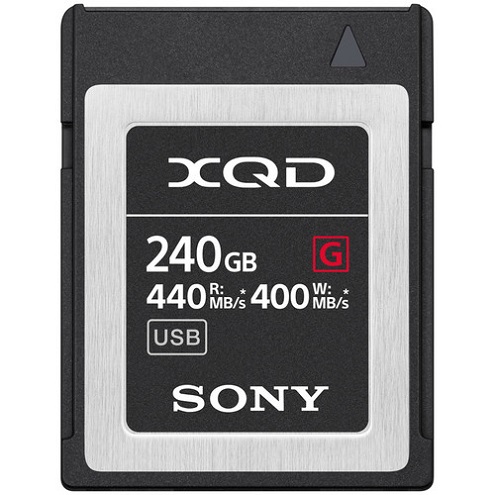 ---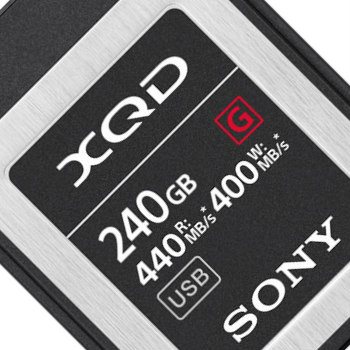 Our Take on the Sony 240GB G Series XQD Memory Card:
Sony 240GB G Series XQD Memory Card is designed for pro-level photography, with which you can accomplish the best quality in your pictures. It is formulated to be deployed with both Sony and Nikon cameras. The main feature of this card is that you can record a full-resolution video of up to 4K resolution. It is well-made for taking raw images from DSLR, ad it can be used to capture up to 200 such images. It has a robust shell structure that delivers great resistance to various harmful agents. This structure is responsible for keeping it safe from harmful UV lights, static, and drops.
---
The Sony 240GB G Series XQD Memory Card is designed in such a manner that it can withstand 50 N of force. It is specially fabricated for professional use. It helps it to provide further flexibility and increases the bending power. The memory card can be inserted easily due to its flexibility. It supplies great durability while performing an enormous amount of work. It can withstand drops from heights 0f around 16.4'/5.0m. It supplies great confidence to users as it can bear dusty and unfavorable weather.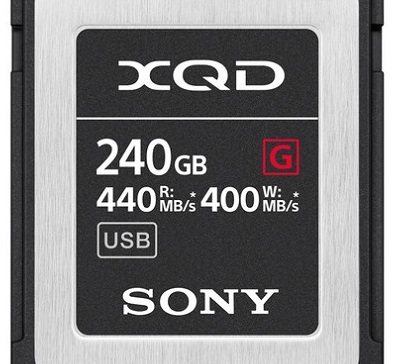 ---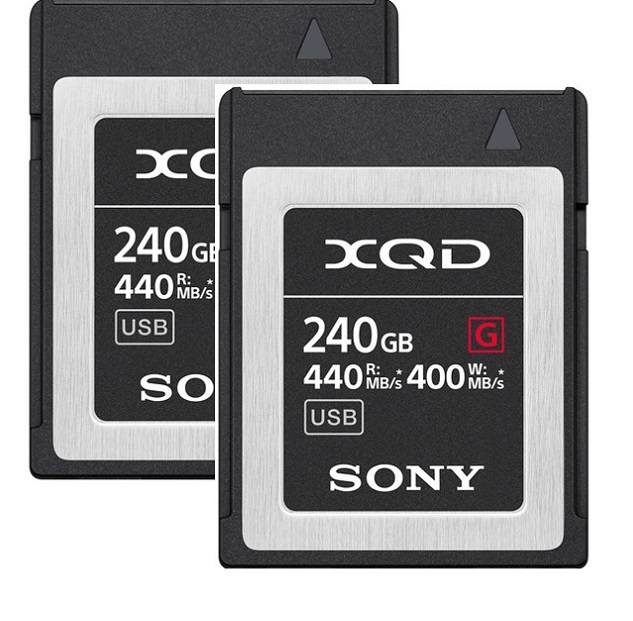 Sony 240GB G Series XQD Memory Card is compatible to be used when transferring high data files. There is a great bond between the Sony card reader and the G series. This way, it makes transferring of files faster with less data loss. Apart from this, it supplies great backup speed for all the previously used images, videos, or files. This card is built for high professionalism, and it offers high-speed performance, along with resistance to high temperatures, harmful UV rays, and X-Rays. Above all, it offers the best security of files, as it contains in-built file security software. It helps in keeping your files safe and secure from various harmful viruses. Above all, Sony's file rescue software is available free of cost for this particular memory card.
TOP 10 KEY FEATURES:
| | |
| --- | --- |
| Card Type: | XQD |
| Storage Capacity: | 240 GB |
| Bus Type: | PCI-Express 2.0 |
| Data Transfer Read Speed: | 440 MB/s Maximum (Burst) |
| Write Speed | 400 MB/s Maximum (Burst) |
| Operating Temperature: | -13 to 149°F/ -25 to 65°C |
| Interface: | PCIe 2.0 interface |
| Video: | Up to 4K |
| Mechanical resistance: | Bears 50N force |
| Safety features: | Shockproof, Magnetproof, and X-Ray proof |
Included in the box:
Sony 240GB G Series XQD Memory Card
Payment & Security
Sony Professional XQD G Series 240GB Memory Card (QD-G240F)