Description
The iPhone X/XS Leather Folio is crafted from special European leather with a unique tint and polish. It will give your device a premium look and feel.
Protecting your iPhone X is what keeps the accessory looking its original. Although the manufacturer uses high-quality plastics for assembly, resistant to chips, you must be careful, because even a small, precise pressure can cause damage to the display. Therefore, many people use Apple iPhone X Leather Folio. This accessory looks stylish and protects against drops and other problems. Available in standard black, your device looks stylish. People get the same benefits in terms of protecting internal electronics.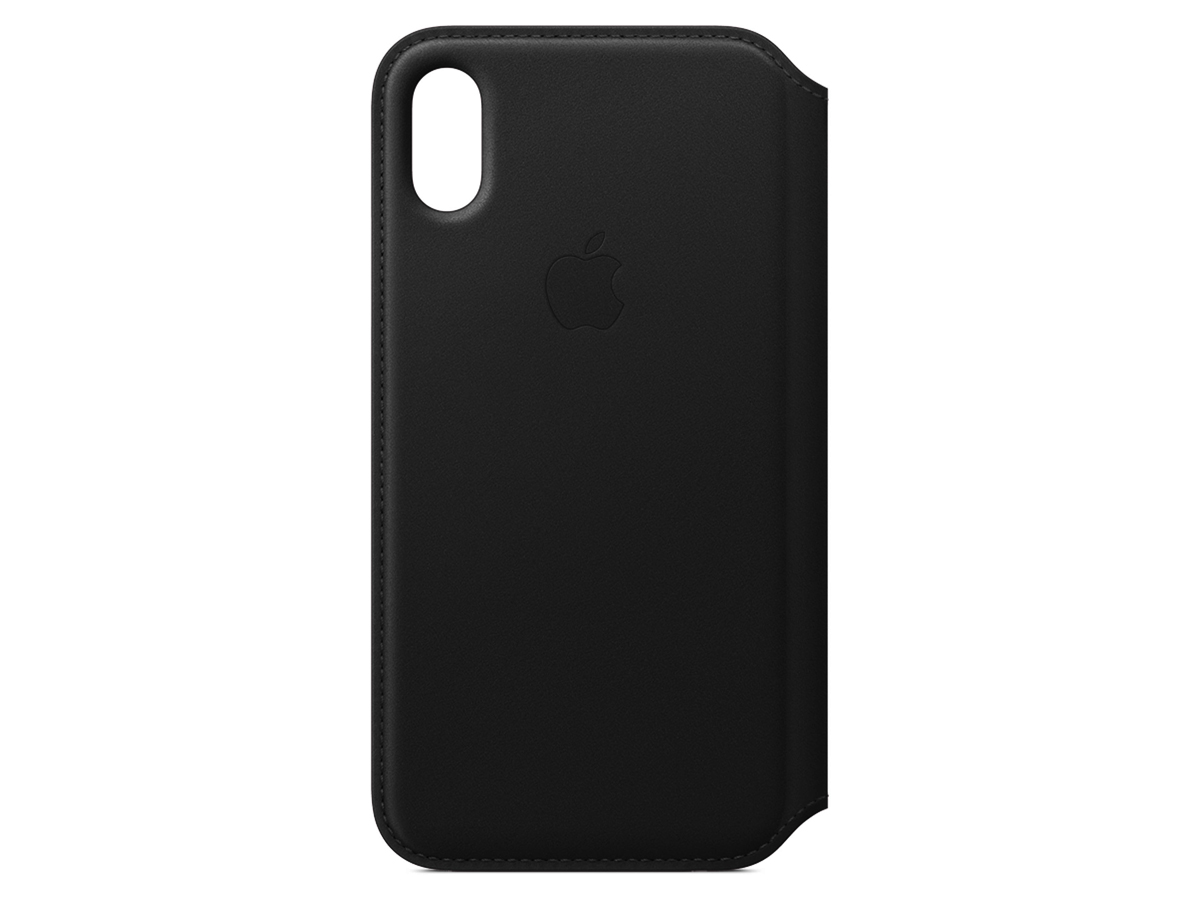 ---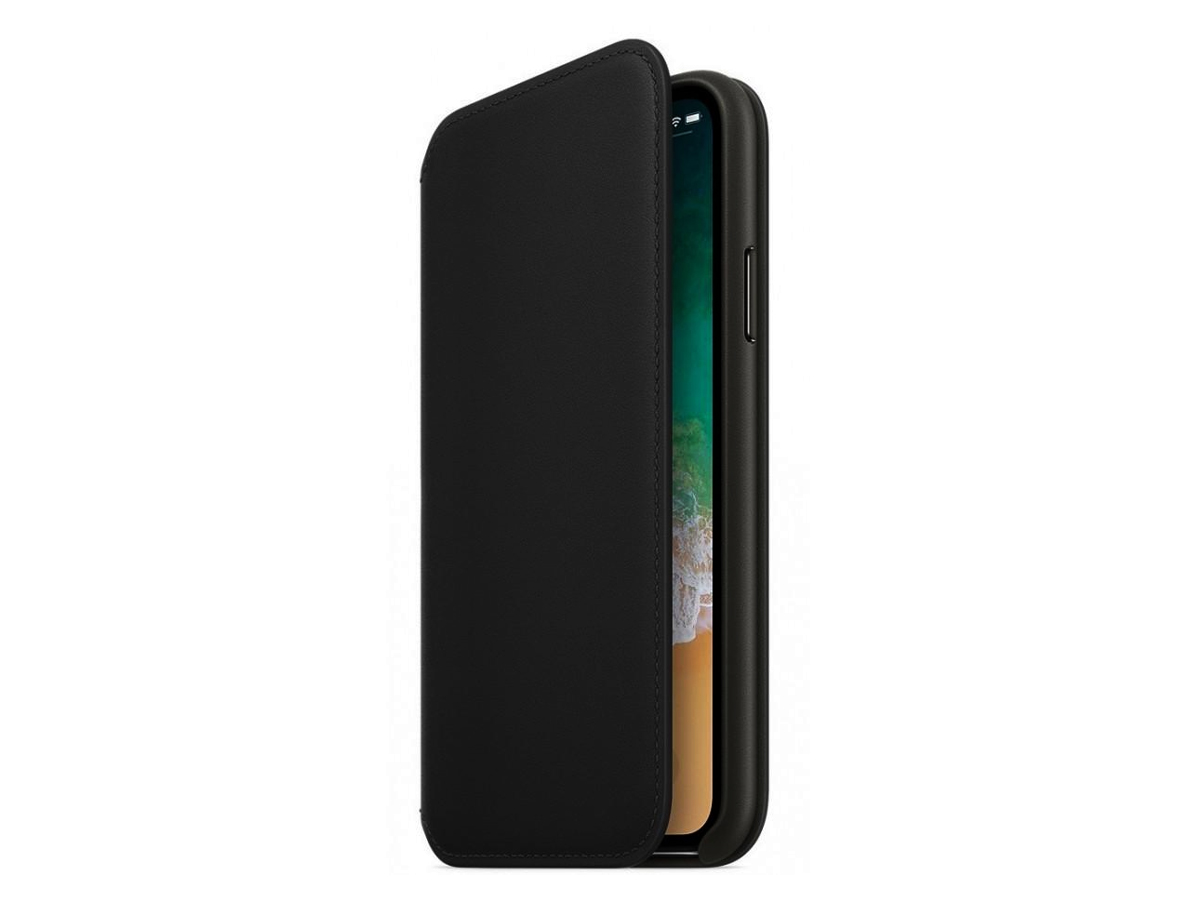 Our Take on the Apple iPhone X Leather Folio (Black):
The cover is made of specially crafted and processed European leather. This manufacturer uses only high-quality materials. Therefore, accessories will look like new even after years of use. The case has an additional protective layer inside with a soft microfiber lining. But this does not affect the weight of the accessory in any way. The single cutout on the back houses the iPhone X's camera. Among the main arguments in favor of choosing just such a product:
Universal black
Practicality
Convenient to use while watching videos
In order to take a selfie or answer a call, the case does not need to be uncovered
---
This leather case combines elegant form and functionality, allowing people to wake up their phone by simply opening the case. Once closed, iPhone X will automatically go to sleep. This practicality is often desired by athletes, office workers and other people who have an active lifestyle. With iPhone X Leather Folio, they never have to worry about breakage. The device will be protected in any weather and in the most extreme conditions. Many of our customers write reviews that they managed to avoid damage to the case and the appearance of scratches precisely thanks to the use of a cover purchased on our website.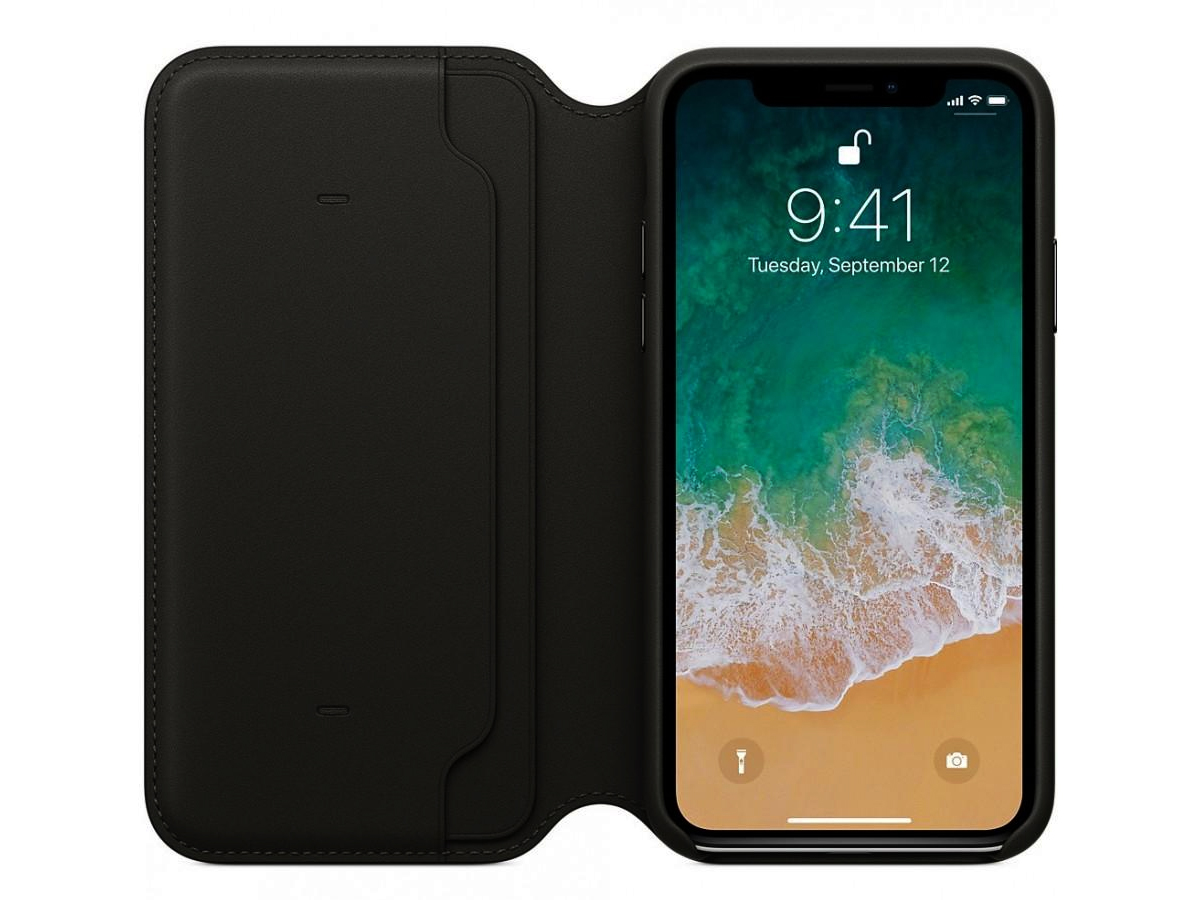 ---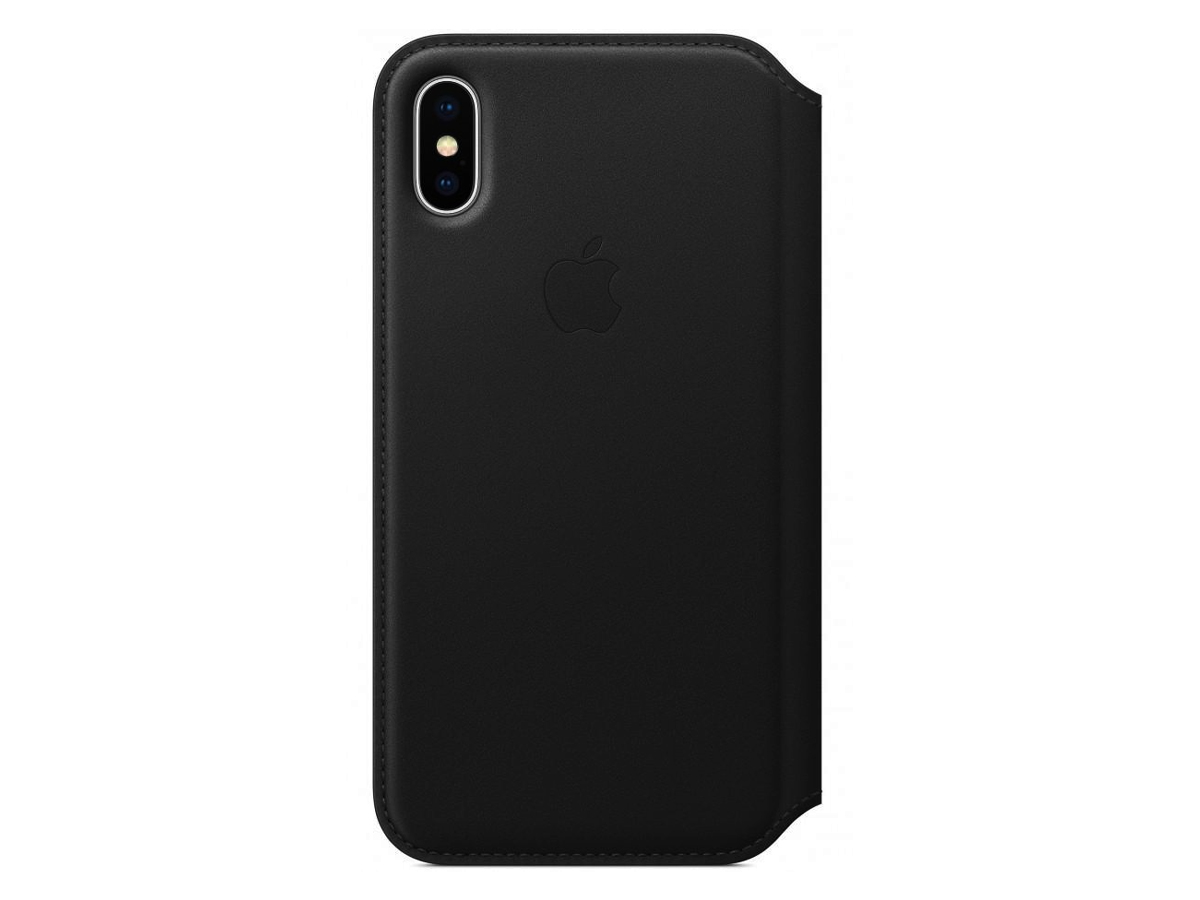 The iPhone X Leather Folio is an accessory that excels in every aspect. You should pay attention to the fact that inside the front cover there are slots for cards or small bills. People can even leave their iPhone X in the case while charging on the Qi Wireless Charging Pad. With the Apple Leather Folio Flip Cover for iPhone X / XS, people won't be worried about scratches or drops, it's completely protected! You can buy such a product on our website with delivery. Order today and you will be able to pick up a new cover at the door in a few days.
TOP 10 KEY FEATURES:
| | |
| --- | --- |
| Material: | Leather |
| Color: | Black |
| Slot for Money and Cards: | Yes |
| Wakes Phone: | Yes |
| Sleeps Phone: | Yes |
| Microfiber Lining: | Yes |
| Compatibility: | iPhone X |
| Supports Wireless Charging: | Yes |
| Package Weight: | 177g |
| Closure Type: | Flap |
Included in the box:
Apple iPhone X Leather Folio (Black)
Payment & Security
Apple iPhone X Leather Folio - Black