Description
PTZOptics 20x-SDI Gen2 Live Streaming Camera (White) is ideal for live streaming and video conferencing because of its 1080p60/50 Recording, 20x Zoom Range & Fast f/1.8 - f/2.8 Aperture!
PTZOptics 20x-SDI Gen2 Live Streaming Camera (White) is the perfect broadcast conferencing equipment for you. It supports 1080p60/50 recording, which is a remarkable improvement over 30fps in the previous models. Further, it can stream not only in H.264 but also in H.265 and MJPEG. In addition, the camera supports a broad suite of software, including most online meeting software, mobile apps, the advanced PTZOptics Network Control, and VISCA Control applications.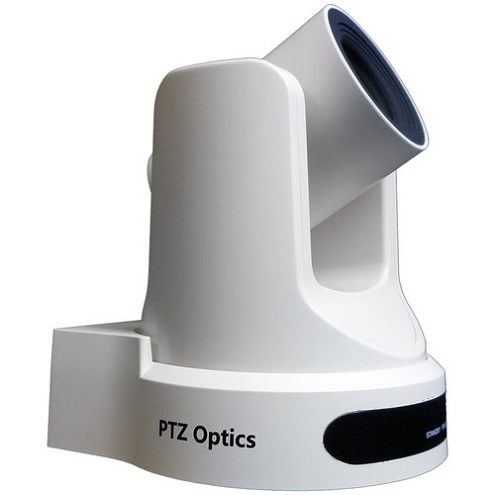 ---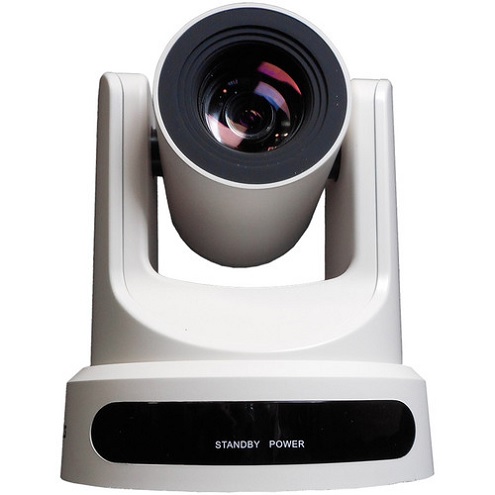 Our Take on the PTZOptics 20x-SDI Gen2 Live Streaming Camera (White):
The camera comes with a 4.4 - 88.5mm lens offering a 20x zoom range that renders effective close-focus and wide-angle shots, making the camera perfect for face-to-face and group meetings. The fast f/1.8 - f/2.8 lens aperture makes the camera effective in low lighting conditions with minimum illumination requirements. Additionally, the 2D and 3D noise cancellation minimize the interference during conferencing. One very niche benefit of this camera is that it runs on open-source software that allows maximum control and customization via simple HTML commands.
---
You can use the IR remote control to adjust several settings by connecting the camera to an on-screen device. These settings include call presets adjustments allowing you to achieve your desired setup from the available 64 presets, with a preset accuracy of 0.1°. Further, the remote also gives your the ability to control up to four cameras simultaneously. Finally, for best performance, you get the option to mount the camera on a desktop or a ceiling via the separately supplied PTZOptics ceiling-mount brackets.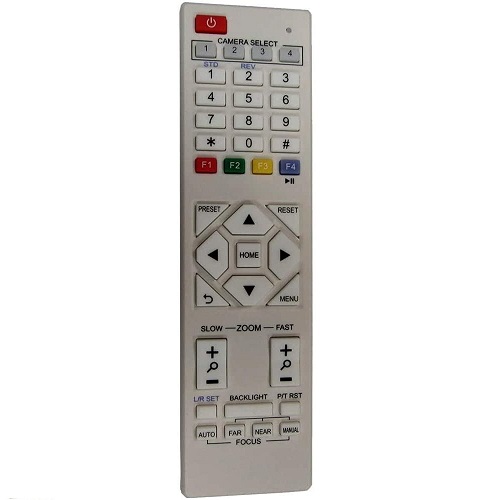 ---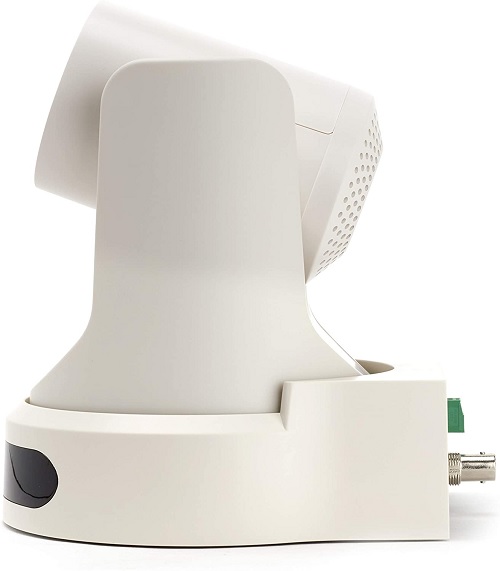 Along with the 3D-SDI output, the camera also has several other output options, such as LAN, HDMI, and composite outputs. Along with the variety of output ports, the camera also allows you to use the SDI, LAN, and HDMI simultaneously, at the same resolution. Further, the 3.5mm audio input allows you to plug in your headphone for selective listening and a microphone for clearer audio. Additionally, you also get a USB 2.0 for firmware updates.
TOP 10 KEY FEATURES:
| | |
| --- | --- |
| Image Sensor: | 1-Chip 1/2.7" CMOS Sensor |
| Sensitivity: | f/0.5 at 1.8 lux |
| Signal-to-Noise Ratio: | 55 dB |
| Sensitivity: | f/0.5 at 1.8 lux |
| Shutter Speed: | 1/30 to 1/10,000 sec |
| Max Digital Zoom: | 16x |
| Flip / Mirror Support: | Image Flip, Mirror (Vertical) |
| Optical Zoom Ratio: | 20x |
| Focal Length: | 4.4 to 88.5mm |
| Maximum Aperture: | f/1.8 to 2.8 |
Included in the box:
PTZOptics 20x-SDI Gen2 Live Streaming Camera (White)
Cable
Power Supply
IR Remote Control
2 x AAA Battery
Payment & Security
PTZOptics 20x-SDI Gen2 Live Streaming Camera - White