Description
Swarovski 20-60x Zoom Spotting Scope Eyepiece is compatible with ATS, STS, and STR spotting scopes. Some of its attributes are Wide 65° Viewing Angle at Low Power, SWAROTOP and SWAROCLEAN Optical Coatings, Long 17mm Eye Relief, O-Ring Sealed, Waterproof, Twist-Up Rubber Eyecup, just to mention a few.
Its aspherical lens design guarantees a maximum reduction of spherical aberration so that you can view sharp images, particularly at the edges. It comes with two top coatings - SWAROTOP and SWAROCLEAN - for maximum effectiveness. The SWAROTOP anti-reflective multi-coating boost light transmission to boost clarity and contrast. With its SWAROCLEAN non-stick coatings, it is easier for you to clean oils, sap, dirt, and dust with ease so that you can have clearer views. You will enjoy wide-angle viewing at low power levels even up to 65°.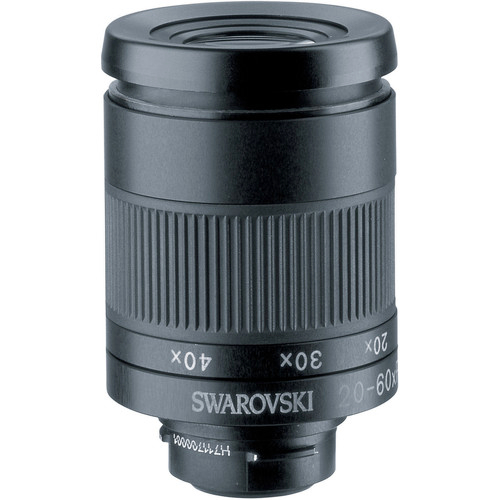 ---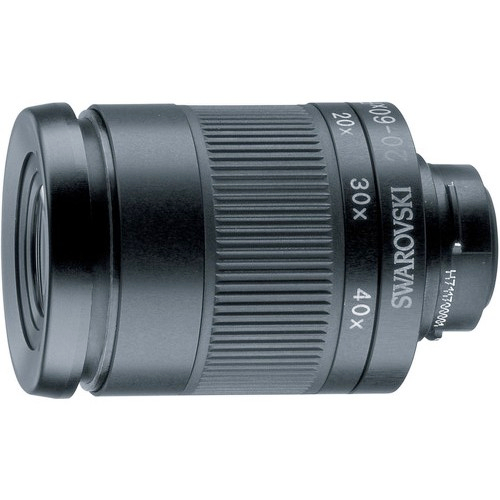 Our Take on the Swarovski 20-60x Zoom Spotting Scope Eyepiece:
The Swarovski 20-60x Zoom Spotting Scope Eyepiece has a wide magnification range as well as long eye relief not minding where it is installed. Its field of view ranges between 108 and 60 feet at 1000 yards, which is not bad for its category. There is a patented bayonet mount that makes assembling and removal as easy as ABC. You will like its laser-etched magnification indicators, which come with a textured zoom ring for ultimate performance. With its twist-up rubber eyecup, you won't have issues using it even if you don't put on a pair of spectacles.
---
Besides, this eyepiece boasts of a long eye relief of 17 millimeters, and that is why it is one of the most sought after products in its category right now. It has an exit pupil range of 1.1 to 3.3 millimeters, hence, you can use it to achieve perfect spotting at all times. It is O-ring sealed so that it can be waterproof for use in every weather type. You won't mind its tethered eyecup cap, which has a finger ridge for convenient and swift removal.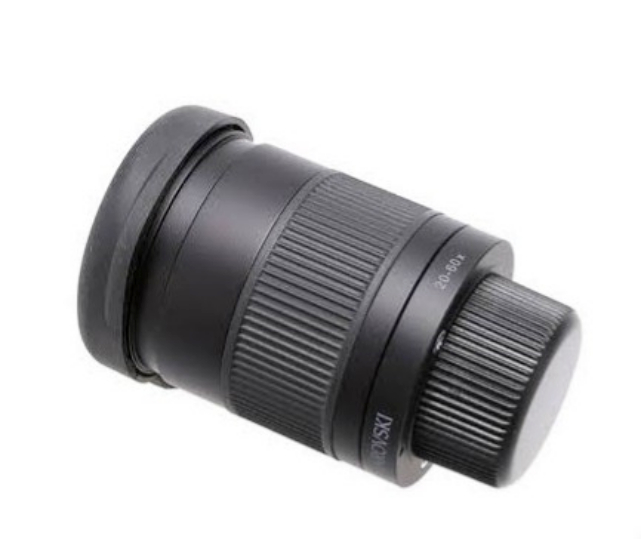 ---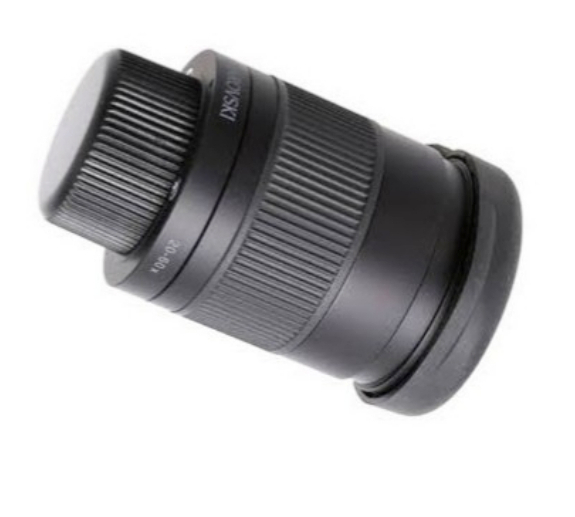 What's more, the Swarovski 20-60x Zoom Spotting Scope Eyepiece has an actual angle of view range of 2.1 to 1.1° making it possible for you to enjoy your spotting. Its exit pupil diameter stands between 3.3 to 1.1 millimeters with 65m scopes and 4 to 1.3 mm with 80mm scopes. That is why you can be confident of optimum flexibility with its use all the time. Its compactness is a plus, meaning that you can store it or put it in your without consuming too much space.
TOP 10 KEY FEATURES:
| | |
| --- | --- |
| Compatibility: | ATS, STS, and STR Spotting Scopes |
| Magnification: | 20 to 60x |
| Angle of View: | 2.1 to 1.1° (Actual) |
| Field of View: | 108 to 60' @ 1000 yd / 36 to 20 m @ 1000 m |
| Exit Pupil Diameter: | With 65 mm Scopes: 3.3 to 1.1 mm, With 80 mm Scopes: 4 to 1.3 mm |
| Eye Relief: | 17.0 mm |
| Color: | Black |
| Water Resistance: | Waterproof |
| Dimensions: | ø: 2.1 x L: 3.3" / ø: 5.3 x L: 8.4 cm |
| Weight: | 9.2 oz / 260.8 g |
Included in the box:
Swarovski 20-60x Zoom Spotting Scope Eyepiece
Mount Cap
Bayonet Rear Eyepiece Cover
Payment & Security
Swarovski Optik Zoom Eyepiece