Description
If you are looking for a multi-function camera with flexible settings, you can hardly find a more suitable model than 30X-SDI Gen 2 Gray PTZOptics
The 30X-SDI Gen 2 Gray camera is the best option for those looking for equipment for simultaneous streaming. This system supports IP 1080p. The manufacturer also offers 30x zoom, which is suitable for large conference rooms and auditoriums. But these are not the only advantages of this compact model. If you are meticulous in terms of technical specifications, pay attention to the following:
This manufacturer opted for a 60.7° wide-angle lens
High sensitivity in low light with wide dynamic range (WDR) guaranteed
Simultaneous streaming of 3G-SDI/HDMI is possible with this compact camera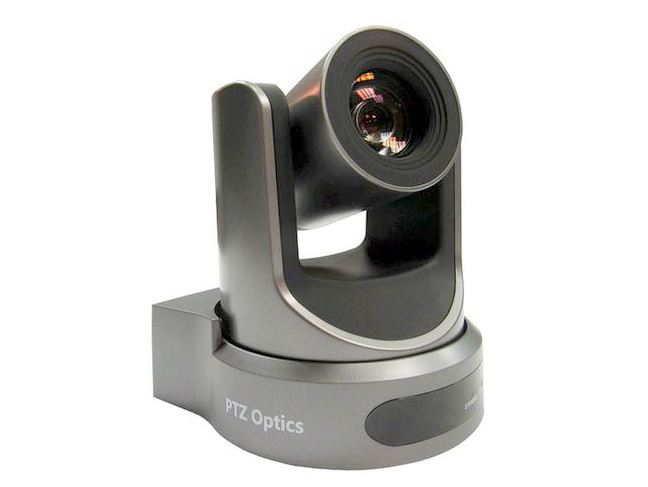 ---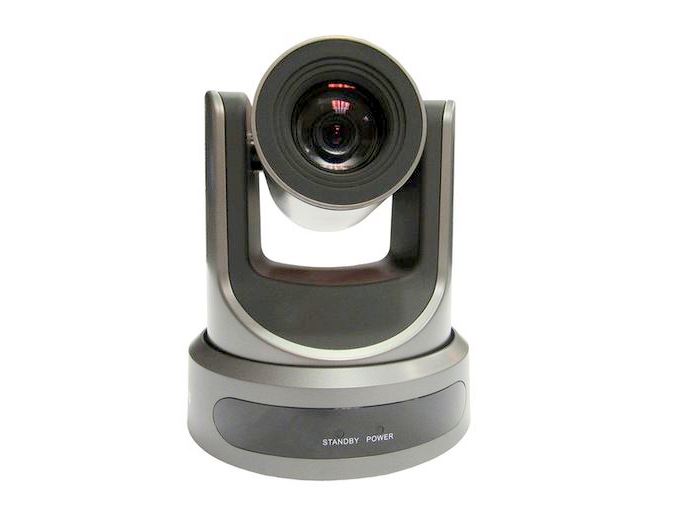 Our Take on the PTZOptics 30X-SDI Gen 2 Live Streaming Broadcast Camera (Gray):
With crystal clear 1080p HD images you get up close and personal with your team. Such equipment is indispensable for banks and other protected areas. This manufacturer uses high-quality components and offers connection flexibility. This is why Gen 2 Gray PTZOptic Series units are chosen for the workshops. PTZOptics HD-SDImodels also support PoE. The Ethernet port can be switched for power, control, and video/audio streaming. Each PTZOptics unit can stream directly from the device to your CDN. Just connect your CDN's RTMP streaming date to the IP interface and get started!
---
TZOptics is a compact design. This new model also features a composite output that can be used alone to provide 576i / 480i resolution. The fact that the camera is capable of broadcasting video in quality up to 1080p60 is also significant. When streaming through all three main outputs simultaneously, people can select 1080p60 for SDI and HDMI and up to 1080p30 for IP. Key control benefits:
Photobooth support
Serial control RS-485/RS-232
H.265, H.264 and MJPEG streaming via RJ45 LAN port
IP Control (LAN/WAN)
RTSP IP streaming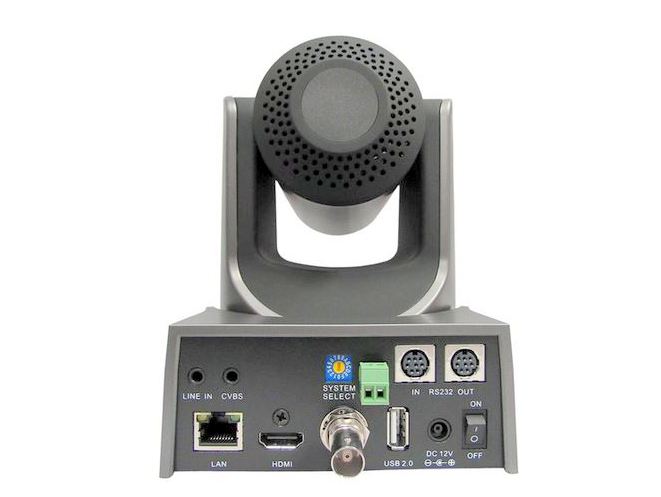 ---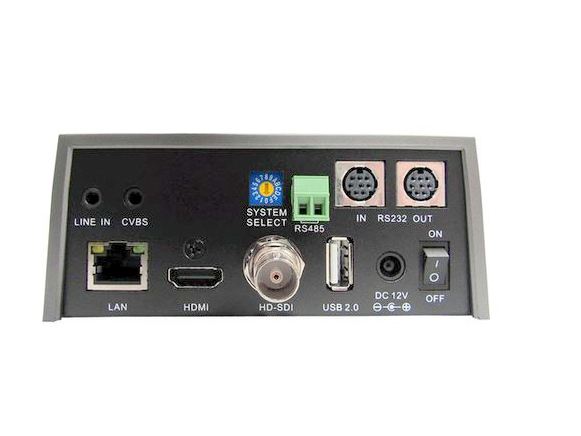 30X-SDI Gen 2 can be powered by PoE. Serial control via RS-232 and RS-485 is not offered by every manufacturer. For those looking to get the most out of their data, this fabricator has added an audio input for HDMI and IP streaming, as well as 10 presets with an included IR remote control. You can also configure the parameters via serial port or IP control. Of course, this is truly versatile equipment that is indispensable for protected areas. People can buy such a product in our store with delivery. If you order today, you will be able to test the efficiency of the equipment in a few days.
TOP 10 KEY FEATURES:
| | |
| --- | --- |
| Image Sensor: | 1-Chip 1/2.7" CMOS Sensor |
| Sensitivity: | f/1.8 at 0.5 lux |
| PoE Support: | Yes |
| HDMI: | Type A |
| RJ45: | 1 |
| Supported Control Protocols: | Pelco-D, Pelco-P, RS-232, RS-485 |
| Signal-to-Noise Ratio: | 55 dB |
| Optical Zoom Ratio: | 30x |
| Power Consumption: | 12 W |
| Weight: | 1.4 kg |
Included in the box:
PTZOptics 30X-SDI Gen 2 Live Streaming Broadcast Camera (Gray)
Power Supply
IR Remote Control
RS-232C Cable
Payment & Security
PTZOptics 30X Optical Zoom, 3G-Sdi, Hdmi, Cvbs, Ip Streaming 1920 X 1080P, 60.7 Degree Fov (Gray)