Description
Canon CN-E 135 mm T2.2 L F Cinema Prime Lens (EF Mount) is an ideal telephoto lens for cinematography and videography. This lens takes you a step higher in both video and photo aspects to give amazing quality outcomes!
The Canon CN-E 135 mm T2.2 L F is a great option for someone who uses Cinema EOS cameras or looks for a general-purpose lens that is capable of producing amazing quality videos and photos. The model gives outstanding performance when compared to many other lenses used in filmmaking or videography. The lens design incorporates a full-frame sensor format and is compatible with a wide range of Canon camera models including Canon EOS 1D X, Canon EOS 6D, Canon EOS 70D, and Canon EOS 5DS.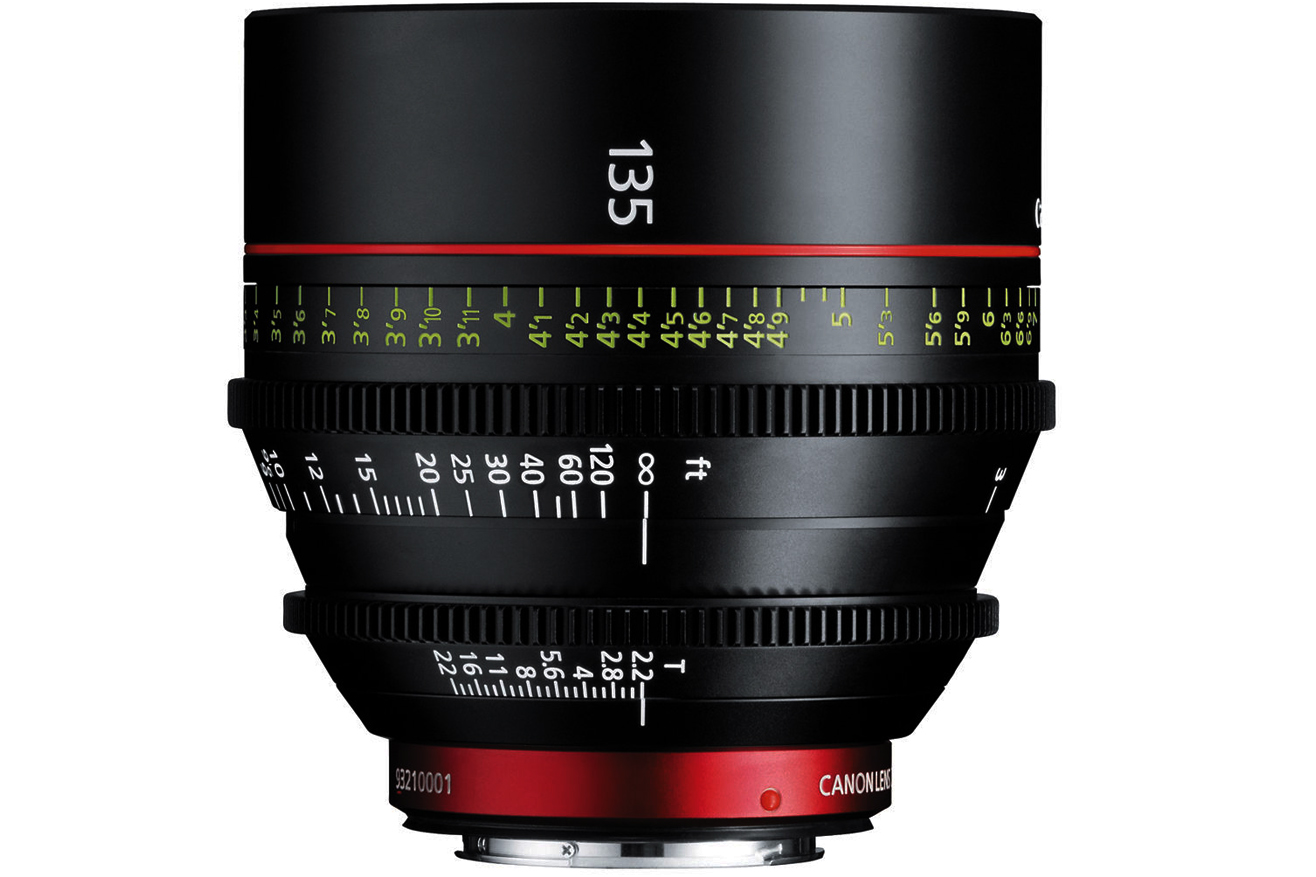 ---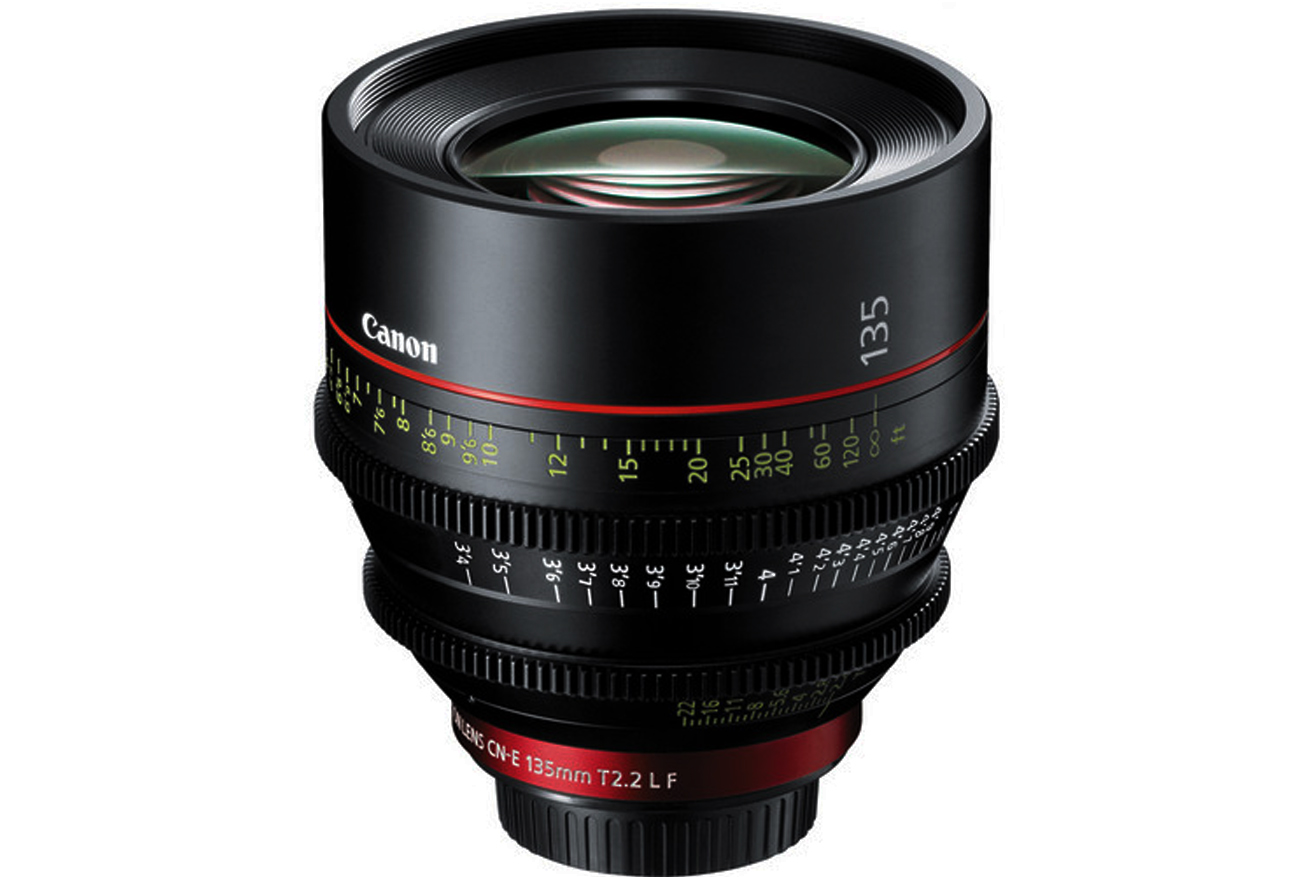 Our Take on the the Canon CN-E 135mm T2.2 L F Cinema Prime Lens (EF Mount):
The Canon CN-E 135 mm T2.2 L F telephoto lens is a top-shelf lens with a focal length of 135 mm. The lens provides impressive optical performance of 4K production. A stunning, rounded bokeh feature is provided by the 11 blade iris. The unit also offers great low-light performance. This Cinema Prime lens is capable of many applications and also provides fine control over focus and depth of field. The product shares comparable dimensions with other CN-E lenses. The advantage of this feature is that changing lenses becomes quick and hassle-free.
---
The Canon CN-E 135 mm T2.2 L F lens supports a full-frame sensor format. This feature makes it an impressive lens for all Canon DSLR models and also the Cinema EOS series. The focus and the iris of the lens are super smooth. The maximum aperture of the lens is T2.2. Temperature-induced marking discrepancies are fixed by the glass construction. The lens also offers amazing image stabilization so that you don't need to worry too much about camera shakes. Another advantageous feature of the unit is that you have the option of two different units to read the focus markings; you can either use the standard labeling or switch to the metric one if you prefer so.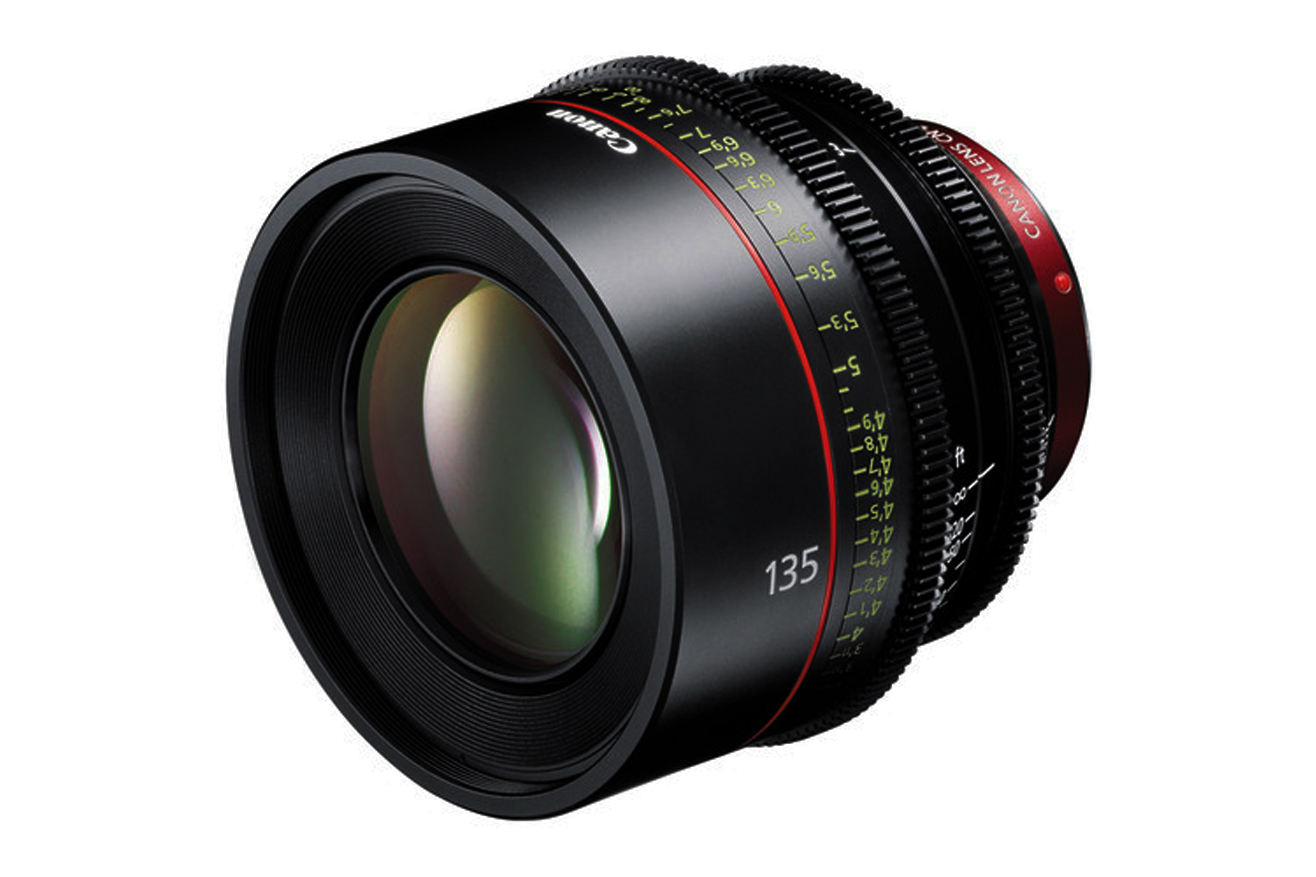 ---
The Canon CN-E 135 mm T2.2 L F weighs 1.4 Kilograms and has a front diameter of 114 mm. The build quality of the lens is high, solid, and long-lasting. The product has focus markings on both sides of the lens barrel. This feature makes it easier to adjust and the settings can be read from any side. Consistent operating torque is maintained by the control rings. The product also has a small raised red dot that makes it easy to align the lens in the EF mount. The lens is indeed an excellent blend of remarkable optics and mechanics.
TOP 10 KEY FEATURES:
| | |
| --- | --- |
| Focal length | 135mm |
| Lens Mount | Canon EF |
| Maximum Aperture | T2.2 |
| Format Compatibility | Full-Frame sensor format |
| Diagonal Angle of View | Full-Frame: 18.31 degree |
| Iris Blades | 11 |
| Front Diameter | 114 mm |
| Focus markings | Standard labeling and Metric |
| Lens design | Telephoto prime |
| Major Application field | Cinematography |
Included in the box:
Canon CN-E 135mm T2.2 L F Cinema Prime Lens (E F Mount).
Payment & Security
Canon CN-E 135mm T2.2 L F Cinema Prime Lens (EF Mount)