Description
PoE 8180 SIP Audio Alerter is perfect for public announcements, schools, and offices where the same message has to be conveyed to large groups of people because of its Scalable Multicast, Ambient Noise Compensation & Wideband HD Voice Compatability!
The PoE 8180 SIP Audio Alerter is the perfect solution for emergency alerting, voice paging, and loud ringing applications. It is a wall mount IP speaker that is a fully compliant 3rd party SIP endpoint. Further, it is compatible with most hosted or cloud and premise-based VoIP telephone systems.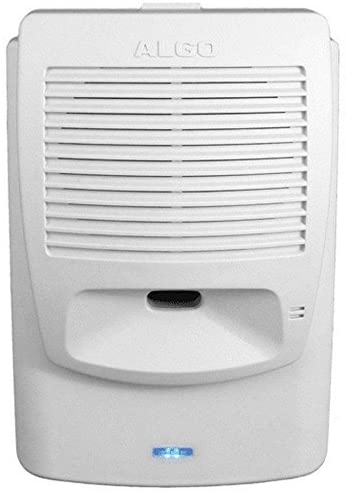 ---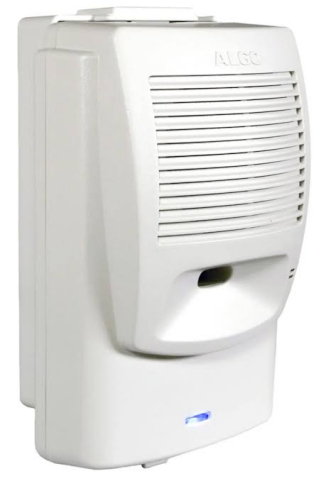 Our Take on the PoE 8180 SIP Audio Alerter:
PoE 8180 SIP Audio Alerter comes with a Wideband G.722 codec support for HD Voice, leading to a high clarity of audio and intelligibility from the speaker for IP paging of voice announcements and emergency notification. Further, its Multicast send or receive capability allows for a cost-effective solution for scalability of public address (PA) and alerting solution requirements. You can mix it with multiple Algo speakers, strobes, and paging adapters for better results and larger-scale use.
---
PoE 8180 is perfect for multicast zone paging, and it can reach out to up to 50 zones. You can either map multicast page zones to individual SIP extensions or can configure them in the SIP Audio Alerter is a DTMF keypress selection through that telephone's dial pad that is making the page call. The device is very easy to use and can be also be configured through a web interface. Further, the built-in microphone is perfect for hands-free talkback and intercom usage.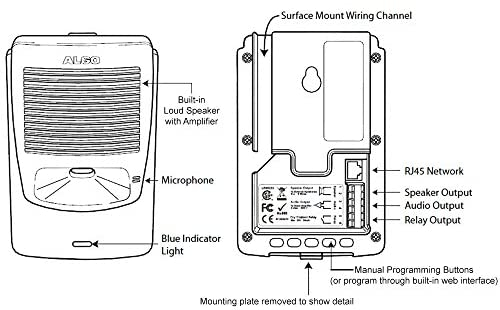 ---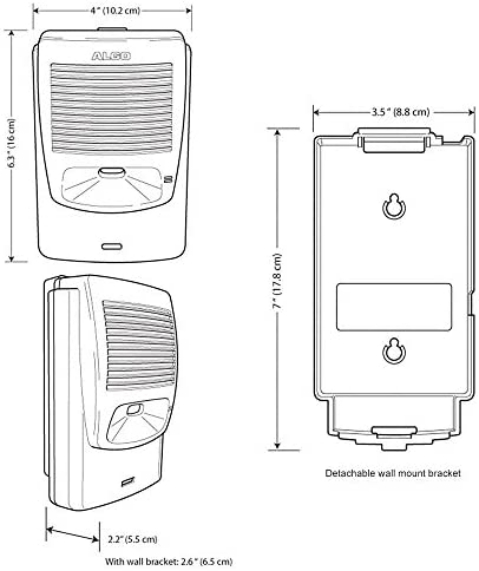 You can configure the speaker volume through the web GUI. Further, you can adjust the speaker volume as per the background noise levels through the Ambient Noise Compensation feature. This feature also works well with multiple speakers deployed within a room or building. This ensures that announcements and alerts neither too loud nor go unheard.
TOP 10 KEY FEATURES:
| | |
| --- | --- |
| Power Input: | PoE (IEEE 802.3af Class 0) 48V, 12.95W |
| Max Power: | 12.95W |
| Networking: | IPv4, DHCP, VLAN |
| SPL: | 106 dBA at 1m (120 dBA with 1186 horn) |
| Microphone: | Omnidirectional – talkback and ambient noise monitoring |
| Audio Memory: | 1 GB |
| Relay Output: | Max 30 V 50 mA |
| SIP Extensions: | 50 Page (Capable of hands-free talkback) |
| Emergency Alert: | 10 Emergency Alert |
| Multicast & Third-Party Compatibility: | RTP Multicast (Send and Receive 50 Zones) |
Included in the box:
PoE 8180 SIP Audio Alerter
Payment & Security
Algo 8180?IP Paging and SIP Loud Ringer Audio Alerter