Frigidaire 4-Piece Stainless Steel Kitchen Package
(Model: FRIGSS1)

Arrives in 5 days

Same Day
Not available in your area
Enter Your ZIP Code (required)
Availability may vary by location
SRP $2,229.99
Savings $280.00
Your Price $1,949.99
Please enter your ZIP Code and select a fulfillment type before adding to cart
Kit includes: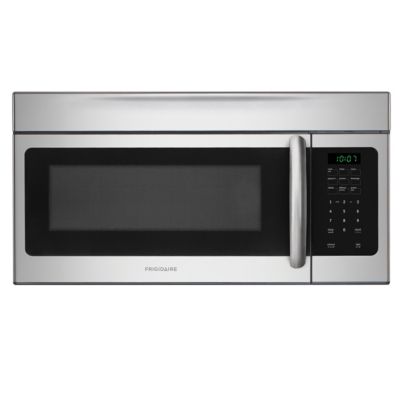 Frigidaire 1.6 Cu. Ft. 1,000-Watt Stainless Steel Over-the-Range Microwave
(Model: FFMV164LS)
SRP $259.99
Savings $60.00
Your Price $199.99
6 Months Special Financing

On purchase of FFMV164LS with your h.h. gregg credit card made between 07/06/14 to 12/31/14. Subject to credit approval. Minimum monthly payments required. Click here for details.
Product Features
1.6 cu. ft. capacity - Extra large microwave provides 1.6 cu. ft. of cooking space and will hold almost any dish - even a 13 x 9 baking dish
One-Touch Options - Easy-to-use one touch buttons so you can cook baked potatoes, popcorn or even add 30 seconds with the touch of a button
Ready-Select™ Controls - Easily select options with the touch of a button
Two Speed Ventilation - Over-the-range microwave doubles as a hood with two fan speeds
Auto Reheat options - Reheat almost anything with the touch of a button
Multi-stage cooking option allows you to program power levels and cooking times in advance so you can program it to defrost, cook and keep a meal warm all at once
Extra-large 13-1/2" diameter glass turntable
10 cooking power levels
Dishwasher-safe vent filters
Auto-start heat sensor vent fan
Electronic clock and timer
Attractive stainless steel exterior