Top Video Games and Accessories
Wondering what gaming consoles, video games, and accessories are going to be hot this holiday season? We have a list of some of 2011's hottest video games for adults and kids and have suggestions for the major platforms—Wii, Xbox 360, and PlayStation 3.

Top Video Games for Kids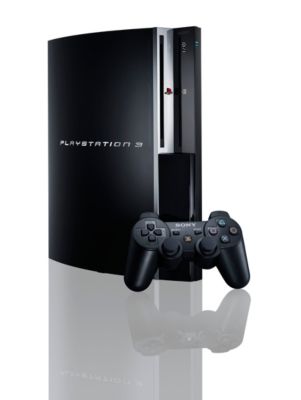 Rayman Origins: This fun platformer game is rated E10+ for everyone over 10 years, and it will be released on November 15, 2011. Kids (and probably lots of adults) are going to love this video game for its superb animation. You can play one-player or local multiplayer. Available for Xbox 360, PlayStation 3 and Wii video game consoles.
LEGO Harry Potter: Years 5-7: This game is an open-world platformer for one or two players. Also rated E10+, players are sure to enjoy this charming tribute to the Harry Potter books and movies. Players will be challenged by clever puzzles, LEGO-building, broom handling and more. Available for Xbox 360, PlayStation 3 and Wii.
The Legend of Zelda: Skyward Sword: The Legend of Zelda is a favorite, and the newest edition in the Zelda series will be available on November 20, 2011. Skyward Sword is rated E10+, and with the Wii MotionPlus accessory, the player's motion matches up perfectly with on-screen play. Available for Wii only.
Top Video Games for Adults


The Elder Scrolls V: Sykrim: Rated M for mature, Skyrim is role playing game for one player. It's an open-world fantasy game packed with weapons spells and abilities. It allows you to be any character you want with free-choice gaming and excellent storytelling. Available for Xbox 360 and PlayStation 3.
Call of Duty: Modern Warfare 3: This game is also rated M. A first-person shooter, Modern Warfare 3 allows online play with up to 18 players. Hardened and Veteran settings offer extreme challenges for players. Available for Xbox 360, PlayStation 3 and Wii.
Batman: Arkham City: Rated T for teen, Batman Arkham City is an action-adventure game for one player. It is the sequel to 2009's Batman: Arkham Asylum, and it features a main plot as well as side objectives with expanded moves and actions. Available for Xbox 360 and PlayStation 3.


A number of motion-driven video game accessories will also be popular this year for all of the major platforms. For example, the Xbox 360 Kinect uses advanced motion sensor technology for full-body tracking, putting players right in the middle of the game and making them the actual controllers. This accessory is needed for dance games and some otherfavorites played on the Xbox console.

Headsets are a must for strategizing with teammates while playing games like Call of Duty: MW3 online. The Microsoft Xbox 360 wireless headset with Bluetooth® and Sony PlayStation 3 Bluetooth Headset enhance game playing experience.

If you're buying a gaming console, you might to need additional accessories like extra controllers, Wii nunchuks, chargers, and the Move Motion controller (for Playstation 3). If you wonder what equipment is required for a specific video game, just check the game's package.