The Difference Between I and P Resolution
Not so long ago when someone purchased a television, all they had to think about was the size of the screen and the price. Would it fit in the living room? Would it break the bank? But with the advent of new technologies, the world of HD television is proving to be a little more complicated for some. Once you learn the lingo, however, you will find that deciding on an HDTV is not so tough after all.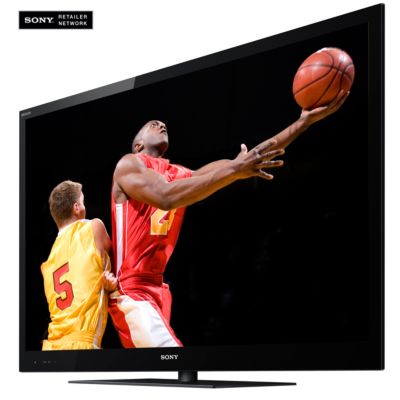 First, before you buy you need to know what different kinds of resolution exist for consumers today:


480i - Standard definition like you are used to on old tube televisions containing 480 interlaced lines
480p - Enhanced definition containing 480 progressively scanned lines
720p - High-definition format with 720 progressively scanned lines
1080i - High-definition format with 1080 interlaced lines
1080p - High-definition format with 1080 progressively scanned lines


Television Resolution Explained

Simply put, resolution is just a way of measuring how many elements are used to display the picture on your TV screen. In the examples above, the leading number tells you how many horizontal lines appear in the picture from top to bottom. The letters I and P stand for interlaced and progressive, respectively. When deciding on an HDTV there are two things you will want to keep in mind. First, the more lines, the sharper the picture. And second, progressive images are sharper and clearer than interlaced images.

The Difference Between Interlaced and Progressive Scanning

Progressive or p resolution means that one line is progressively scanned to the TV screen at a time progressively. Interlaced scanning, on the other hand, involves using two fields to display the image—one consisting of the odd numbered lines and one consisting of the even numbered lines. Only one frame is displayed at a time, so when you watch something in 1080i, you are really being given the picture in frames consisting of 540 lines each. This interlacing happens so quickly that you do not even see it happening.

So which is the best? Well technically speaking, 720p is actually a higher resolution than 1080i, and 1080p is a higher resolution than 1080i. If you want to by the best available right now, you want to purchase an HDTV with 1080p resolution. If, however, your main goal is to save a few dollars, you might be just as happy with interlaced scanning. After all, those of us who were watching TV shows before HDTV came along are accustomed to watching interlaced TV pictures.

There are a couple of other things to consider before you buy a new HDTV. Resolutions of 1080p are the only way you can get the maximum resolution of high-definition media like watching movies on Blu-Ray. Also, most networks transmit at a resolution of 1080i. However, streaming media maxes out at 720p, so if you plan to use your TV for streaming and gaming, you can save some money and still get a high-quality picture by purchasing a 720p HDTV.