What is HDTV?
The switch from analog to digital broadcasting coupled with so many new features for TVs has made the world of home television a little confusing for some. Many people are wondering if HDTV is synonymous with digital TV and whether or not they need an HDTV to watch their favorite movies and shows.

Let's just start from the beginning by addressing the question "are digital TV and HDTV the same thing?" The answer is no. High-definition television is the best resolution of digital television, so it is accurate to say that all HDTV is digital TV. However, you can't flip it around. Not all digital television is broadcast in high-definition. At least not yet. But who knows what the future holds?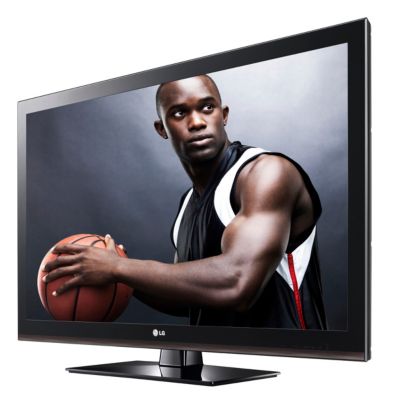 So What's the Difference Between HD and Digital?

Digital TV is simply the convention of broadcasting television images digitally. No matter where or how you view the signal, it is being broadcast via a digital signal. Compared to the old analog broadcast system, a digital signal offers higher picture and sound quality. This is because more information can be transmitted through a digital signal. HDTV, on the other hand, has to do with the picture's resolution. HDTVs have either 720 or 1080 lines, where standard-definition screens only display 480 lines. In a standard-def television you might be looking at about 300,000 pixels, but with an HDTV the screen would contain more than 2 million different pixels.

Other Common HDTV Questions

What is aspect ratio and why is it important? HDTV signals are displayed in the 16:9 aspect ratio. You have probably also heard it referred to as widescreen. It's the same ratio as the big screen at the movie theater. Viewing 16:9 images on standard-definition screens requires adjusting the HD image so it fits on the display. (Maybe you've seen those black lines at the top and bottom of the television screen?) Some image quality is lost when 16:9 aspect ratio images are viewed on standard-definition screens.

Does HDTV require a cable or satellite subscription? Not necessarily. The four major networks, FOX, NBC, CBS and ABC all broadcast in HD. So if you have the right equipment, you're able to watch HD programming without cable or satellite. However, if you want to watch non-broadcast channels in HD, you'll need to subscribe to those HD channels through your chosen cable or satellite provider.

What do the terms 720p and 1080i mean? Television pictures are made up of scanned lines that make a whole picture on the screen. The numbers in these terms refers to the number of lines shown on the HD television screen. The letters p and i refer to how those lines are scanned. P stands for progressive and i stands for interlaced. Progressive scans show a better picture because the lines are scanned in order, one by one.

Do DVD players or Blu-Ray players work best with HDTVs? Blu-Ray players work best. Although they are more expensive, they deliver high-definition video up to 1080p. Standard DVD players will still work, they will just deliver a lower quality image.