Differences between DSLR and Point-and-Shoot Cameras
Pictures are hands down the best way to preserve all of life's great memories and special moments. Whether you want to remember your college road trip, your daughter's wedding, or your child's kindergarten graduation, digital photos make storing and printing your photos a snap.

Deciding to buy a camera is the easy part, however. The tougher question is: Should you buy a DSLR camera or a point-and-shoot camera? The answer to this question can be complicated further by a series of even more questions. How much photography experience do you have? Do you want to adjust the camera's settings manually or use automatic settings? What kind of picture quality do you expect from your next camera? What kind of photographs do you plan to take? Let's examine the pros and cons of both DSLR and point-and-shoot models to help you make the best decision.

The Pros and Cons of DSLR Cameras

Digital single-lens reflex (DSLR cameras) like the Nikon 10.2 Megapixel model tend to be a better fit for professional photographers and photography enthusiasts and students who want to learn more about the art of taking pictures.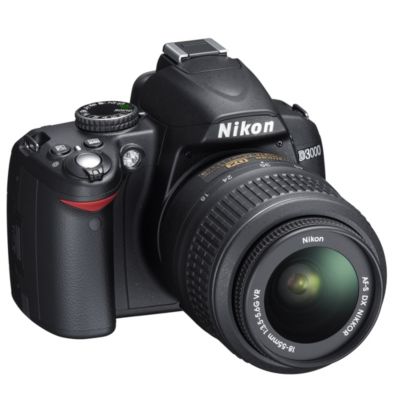 The Pros
DSLR cameras are capable of taking high-quality images.
With DSLR cameras, you can adjust settings manually.
DSLRs allow you to switch lenses to take the perfect photo. You can choose from wide-angle, fish eye, zoom lenses, and more.
DSLRs retain their value much better than point-and-shoot models.
The Cons
DSLR cameras can be large and bulky compared to point-and-shoot models.
DSLRs are generally much more expensive than point-and-shoot cameras.
Switching lenses can increase the chances of letting dust into the camera. Plus, DLSRs also require more maintenance.
The camera's manual settings are more complicated to use, particularly for those not familiar with the more technical aspects of photography.


The Pros and Cons of Point-and-Shoot Cameras

Point-and-shoot cameras like the Nikon 14 Megapixel Coolpix® Digital Camera are great for the casual photographer. They simplify the process with automatic settings and are great for people who don't have a lot of time to learn all the intricate details of photography.

The Pros
Point-and-shoot cameras are compact and can be taken anywhere. Many fit in your pocket or purse.
There are no lenses to swap and very little maintenance is required.
Point-and-shoot cameras are generally much less expensive than DSLRs.
The Cons
Point-and-shoot cameras do not retain their value as well as DSLR models.
While the quality of point-and-shoot photos continues to improve, pictures taken with these cameras are generally lower-quality than those taken with a DSLR.
Users are often restricted to a specific number of predefined settings which can make it difficult to take good photographs in low-light or at high speeds.


Here's the bottom line: If you are looking for an affordable camera that allows you to take digital pictures without much fuss, a point-and-shoot camera is your best bet. However, if you prefer greater file size and better overall quality and know what people mean when they say things like "aperture" and "f-stop," a higher-end DSLR is probably the camera for you.