Introducing Android 4.0 Ice Cream Sandwich
Android 4.0 Ice Cream Sandwich (ICS) is the newest version of Google's mobile operating system (OS). It combines some of the best features from Android's Honeycomb tablet interface and the Android phone interface. Basically, it's Google's answer to the iPhone 4S. Developers tout ICS for its ability to simplify multitasking, improve notifications, and customize users' home screens. ICS was announced on October 19, and could be available on some devices as early as November 2011.

Top 5 New Ice Cream Sandwich Features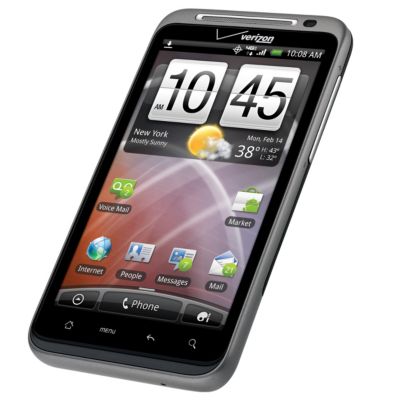 Face Recognition for Phone Unlocking. That's right; Android 4.0 Ice Cream Sandwich has facial recognition. That means device owners will be able to unlock their smartphones without having to enter a PIN. The program is officially called Face Unlock, and it is an innovative approach to device security. Some concerns have arisen over the software's inability to recognize faces in poor lighting and the possibility of fooling the program with a photograph, so consumers will surely be keeping their eyes peeled for updates from Google on these potential glitches.
Integrated Tablet and Smartphone Interface. This update will make life simpler for users and developers. First, users will have the opportunity to work with the same OS on multiple devices, making the experience between tablet and smart phone more consistent. At the same time, developers can create a single app for use on both formats rather than create multiple versions for smartphones and tablets.
Screen Capture. While apps existed allowing Android phones to capture screenshots prior to ICS, this function will now be built in to the new operating system. Screen captures will allow you to instantly capture screen images like photos to save and share however you like.
Near Field Communication. Fellow Android ICS users will be able to share information from one device to another using near field communication (NFC). This will make sharing videos, music, contacts and more a breeze. This new feature is called Beam, and it's sure to increase data sharing among ICS users. However, some early reviewers have expressed disappointment in Beam's inability to allow app sharing.
Data Usage Reminders. In the days before unlimited plans, just about every one received one of those frighteningly high cell phone bills for surpassing their provider's allotted data usage or for accruing excessive roaming fees. With ICS, users will be able to view their data usage via their phone's settings app. Users will be able to see total data usage as well as see a breakdown of usage by application. The best part for Android 4.0 owners on a budget is that ICS allows you to set warning notifications or limits on data usage.
Other ICS Improvements

ICS has even more to offer when it starts to roll out in November. New camera applications will feature 1080p video, panorama mode, and even zero shutter lag, significantly improving the performance and the reputation of the notoriously unimpressive cell phone camera. Home screen folders, improved spellcheck, and resizable widgets round out some of the best features of ICS. Pictures are hands down the best way to preserve all of life's great memories and special moments. Whether you want to remember your college road trip, your daughter's wedding, or your child's kindergarten graduation, digital photos make storing and printing your photos a snap.