Full Steam Ahead: The Benefit of Steam Washers & Dryers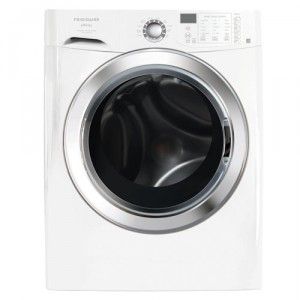 Steam is a powerful force that has been harnessed to perform a variety of tasks ranging from running powerful locomotives and giant turbines in large-scale power plants to cooking vegetables and smoothing the wrinkles out of clothing. Since steam is no stranger to washrooms, it seems logical that it should be harnessed to clean and dry clothing with greater efficiency than traditional soak-and-agitate washing machines. Thanks to modern innovations, steam washers and dryers are becoming increasingly popular because of their efficacy and energy savings, which is an important factor as we all try to go green.

What Makes Steam Great

So what exactly are the benefits of steam cleaning clothes? Because steam is the next step up from hot water, it can quickly penetrate fabrics to break up stains and sanitize clothing with its ultra high temperatures. Since it works effectively to remove dirt from fabrics without wearing them out in the way that rubbing them together in water does, using steam to clean your clothes will get them cleaner and help them last longer.

Alright, so steam washers make a lot of sense. They use water in gaseous form to get clothes cleaner with less wear and tear. Plus, steam washers use less water and less energy and are clearly a much more environmentally conscious alternative to traditional washing machines. You don't have to strain your brain to see the benefits there.

More Benefits: Wrinkle Removal!

Steam dryers, on the other hand, are a bit more of a stretch. How can water pushed past the boiling point and driven into the air as a gas dry anything? Traditional dryers use heated air to remove moisture from clothing, sort of like a super sped-up version of line drying laundry in the hot sun. Steam dryers use super-heated, so-called dry steam – which consists of steam that is so hot that there are no longer any water droplets suspended in the mist – to dry clothes with high temperatures that evaporate the water within the fabric as well.

Additionally, these steam washers are akin to steam irons in that they effectively remove wrinkles from clothing as it dries so your clothes come out clean, sanitized, odor-free and devoid of wrinkles – in short, like new.

With most major appliance companies such as LG, Bosch and Whirlpool now offering steam washer and dryer models, don't you think it's time you updated your appliances to today's technology? After all, you wouldn't dream of washing your clothes in the sink and running them through a wringer, so there's no excuse to use 20th century technology when innovative, efficient steam washers and dryers can save you more time, money and energy – all while extending the life of your clothes and lowering your electricity bill.