Why the Samsung Galaxy Tablet is Different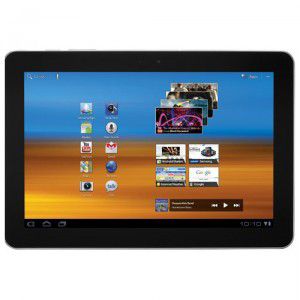 The Samsung Galaxy Tablet features an Android 3.1 Honeycomb operating system. The operating system is an upgrade from Android 3.0, which was released in February 2011. Android 3.1 offers a number of important additions that make the Samsung Galaxy Tablet one of the most powerful and intuitive tablets on the market.

Android Improvements with the Samsung

Perhaps the most significant improvement to Android 3.1 is the addition of a USB host, which officially enables tablets to connect a keyboard, mouse, gaming joysticks, camera, flash drive or other device, making your tablet more like a PC. And the Samsung Galaxy Tablet offers affordable accessories to help you do just that.

The Samsung Desktop Multimedia Dock is a charging device that allows you to continue your Galaxy Tab activities easily from your desktop while it recharges. The dock lets you data sync to your PC or connect to external speakers more easily with its 3.5mm audio out jack. And the dock includes an HDMI pass through that allows you to connect to your home entertainment center through an HDMI adapter. Easily show slideshows, videos, or presentations on your flat screen TV.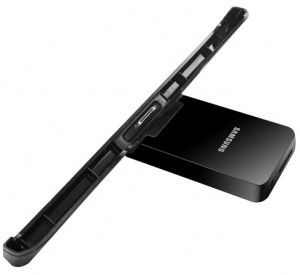 The Samsung Keyboard Dock offers all the features of the multimedia dock while connecting your Galaxy Tab to a full-size keyboard. The keyboard includes hotkeys that easily connect you to the internet, email music and video controls.

In addition to the USB host addition, the Android 3.1 upgrade offers:
The ability to resize your widgets, making it easier to work with multiple windows and applications at the same time.
An improved web browser that lets you view thumbnails of open tabs and gives you better access to the browser settings and other controls.
Improved calendar widget that offers larger calendar grids and more accurate touch-targeting.
Improved contacts widget that offers a search function that helps you locate the names, phone numbers, email addresses of your family, friends and colleagues.
Improved Gallery app that provides tools for importing photos from your digital camera.
Expanded Android market that includes access to over 200,000 apps including movie rentals. It now lists apps' version dates next to the version number for easily identification.


Extra Features

And the Samsung Galaxy Tablet competes well with other tablets with its redefined, high-definition, 10.1-inch screen. Its HD WXTA TFT offers 1280- by 800-pixel display resolution, which delivers brilliant viewing quality. And its dual-core Tegra 2 processor delivers rich colors and stunning graphics. And it's only .34-inches thick, making it ultra-light. The tablet's easy-to-grip body also fits comfortably in your hand. hhgregg offers both the 32-gigabyte and the 16-gigabyte models of the Samsung Galaxy Tablet.

The tablet comes with a 2-megapixel front camera for stunningly clear video chats, as well as a 3-megapixel rear camera with auto focus and a flash. Samsung also offers a handy leather pouch that is custom-designed for the 10.1-inch Galaxy Tablet to protect it during transport.