Honeycomb Operating Systems Make Large-Screen PC Tablets Possible


Other PC tablets have been developed using previous versions of Google Android operating systems, but tablets that use Honeycomb, Android 3.0, include a variety of helpful features, including large, high resolution screens. The operating system also supports multi-core processors and hardware acceleration for graphics – features that we experience in our regular PCs.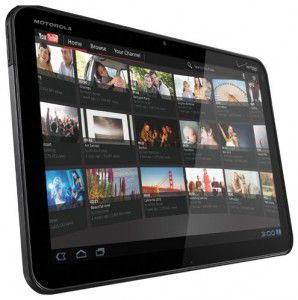 Honeycomb Upgrade

The Honeycomb upgrade was finalized in February 2011 with the release of the 10.1-inch wide-screen Motorola Xoom. Honeycomb makes it possible for the Xoom's high-def touch-screen to have 1280-by-800 WXGA resolution, which displays images sharper and crisper. The tablet's 5-megapixel camera and 2-megapixel webcam include a digital zoom, automatic focus and a dual-LED flash. Honeycomb also lets you open multiple applications at the same time. Edit, save and share various types of documents on a Xoom. Check your email and set appointments all at the same time – in a secure, data-encrypted environment. And Honeycomb and Adobe Flash® 10 let you search the whole internet, not just particular web apps.

Other Honeycomb-based tablets entered the market shortly after the Xoom, such as the Asus Eee Pad Transformer, Archos 10.1-inch Multimedia Internet Tablet, and the Acer Iconia Tablet.

Like the Xoom, the Archos 10.1-inch Multimedia Internet Tablet features a high-definition touch-screen. It also features a slim and light design. The half-inch thick tablet weighs less than a pound, which makes it easy to take with you wherever you go. With its ultra-powerful processor, webcam, email and chat applications and comfortable keyboard, you'll use this tablet as though it were a laptop. Its 1-gigahertz processor, Adobe Flash® 10 and Wi-Fi technology let you easily browse the internet.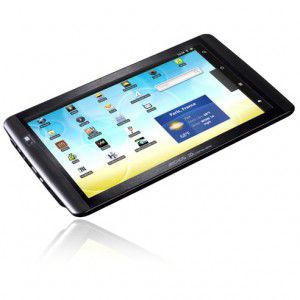 Refined Features from Gingerbread

By comparison, Android 2.3, or Gingerbread, the previous version of the Android operating system, was designed for PC smartphones, as were versions before it. The Gingerbread upgrade refined the user interface, improved the soft keyboard and the copy and paste features. In addition, 2.3 added support for near field communication (NFC), a short-range wireless technology in apps that allow you to pay for goods, unlock doors, or exchange data (beam) between users – all by simply pointing your smartphone to an equipped scanner. Tags added to the app software that feature NFC can securely store personal data such as debit card and credit card numbers, PINs, loyalty data and networking contacts. Android 2.3 has made smartphones extra smart by providing additional features that make your phone even more useful and user-friendly.

And Android isn't done coming out with even more powerful mobile operating systems. Google has announced the future release of Android 3.1 for even more powerful tablets, and it has scheduled the release of Android 2.4, a.k.a. the Ice Cream Sandwich, before Christmas 2011.

Android 2.4 will merge Gingerbread and Honeycomb so that developers can implement the technology for use in both tablets and smartphones. The update will feature Fragments API, a technology that will better support transitions between different screen sizes, such as tablet to smartphone. The technology is particularly needful for viewing websites from either a large or small screen.