50-Decibel Dishwashers vs. 56 Decibels: How Just a Few Points Less Can Make a Big Difference


When purchasing a dishwasher, consider the number of decibels, or dBAs, of a dishwasher. Even one decibel can make a significant difference.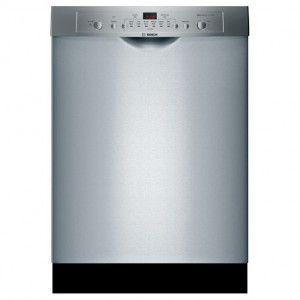 Decibel Difference

A 50-decibel dishwasher, like the Bosch 24-inch Stainless Steel Dishwasher, is very quiet and allows you to perform activities in your kitchen such as watch television or hold a conversation without disruption. But adding just one decibel, you increase the sound by 30 percent. That means dishwashers that make 53 decibels are twice as loud as a 50-decibel model, and 56-decibel models are four times louder, or the equivalent of four 50-decibel dishwashers running at the same time.

The Bosch 24-inch Stainless Steel Dishwasher is an Energy Star® qualified model that features the EcoSense™ wash management system. The system, which saves an average of 280 gallons of water each year, checks the water condition to determine whether a second fresh water fill is necessary. Its six wash cycles include heavy wash, auto wash, normal wash, delicate wash for fine china, express wash that runs in 30 minutes or less, and half load. The model comes with a sanitize option and variable spray pressure, as well as Bosch's exclusive 24/7 overflow leak protection.

At hhgregg, you can find a number of dishwashers that have fewer than 50 decibels. The following are just a few: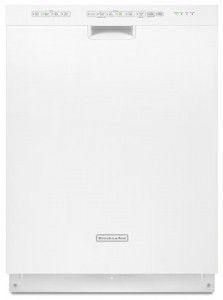 The KitchenAid 24″ Dishwasher with Stainless Steel Interior includes the Whisper Quiet® sound insulation system. The system reduces the motor and water sounds to just 49 decibels, which is less than half of the perceived level of casual conversation.

The KitchenAid model features ProScrub® that uses 36 powerful spray jets to deliver concentrated cleaning for stubborn messes. Easily adjust the height of the racks with the press of a button, and the upper rack comes with SatinGlide® wheels that snugly fit into the rails for a smooth feel. The Energy Star® qualified model also comes with four cycles including normal, heavy duty, one hour wash and light/china wash.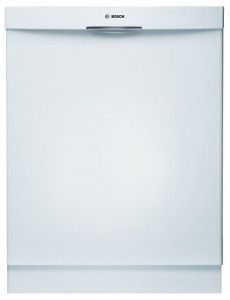 Even Lower: 48-Decibel Machines

The Bosch 24-inch Dishwasher with a stainless steel interior comes in at only 48 decibels. The model includes many of the same features as the stainless steel model we discussed above – such as its EcoSense™ water-saving system, leak protection and sanitize option – but its stainless steel TallTub helps to reduce even more noise. It also comes with the ability to adjust the height of the upper rack and with enough space to load 14 place settings worth of dishes.

But the Bosch 24″ Stainless Steel Evolution Series Dishwasher trumps them all with just 47 decibels. It features a stainless steel interior TallTub and a two-pump motor system that dramatically reduce vibration and noise. You will hardly notice when it's running.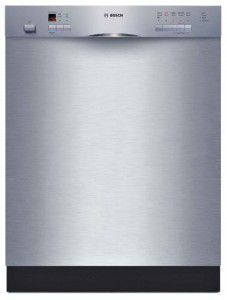 The Evolution Series model also features the Flow-Through Water Heater™ system. In traditional heating elements, water falls randomly onto a coil, which warms it inefficiently and creates a hazard. The Flow-Through system heats water up to 161 degrees quickly and safely in a chamber. This means that you can safely place plastics on the bottom rack without fear that they will be damaged. The Energy Star® qualified model also features the EcoAction™ option that lets you reduce energy usage by up to 25 percent. And its OptiDry® feature provides spotless drying results.