Choosing the Right Home Theater System


Today's home theater systems are not just about pretending you're at the movies. They help improve your gaming experience, entertain guests with background music, let you show presentations and slide shows and give you access to the internet.

Components of a modern system include a flat screen TV or projector, a Blu-ray Disc™ player, a gaming console, access to cable or satellite TV, access to the internet and surround-sound speakers.


Flat Screen TV or Projector

Last week we addressed the importance of selecting a flat screen TV to match the size of your room. The optimal viewing distance is between 1.5 and 2.5 times the diagonal length of a screen. If you purchase a screen that's too big, you may not be able to see the whole picture. Similarly, if it's too small, you may be missing some of the detail.

In addition to flat screen TVs, hhgregg offers a line of quality projectors. The highest definition projectors, such as the LG Full HD Home Entertainment Projector, let you display a large image for multiple viewers without losing picture quality. Projectors do require that only marginal light can enter the room from either windows or light bulbs, but purchasing some heavy curtains will help you see the great picture that HD projectors can provide.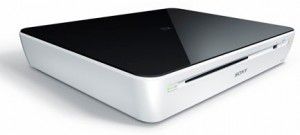 Blu Ray Disc Players

With more than six times the storage capacity, Blu-ray discs can offer a higher resolution and better audio quality than DVDs. Blu-rays have the maximum resolution of 1080 pixels, but DVDs are limited to 480 pixels. Blu-rays can also support higher-resolution soundtrack formats, such as Dolby TrueHD and DTS-HD Master Audio, which are essentially identical to the studio master.

And Blu-ray players with built-in WiFi can receive Netflix and other subscription-based movie streaming services. hhgregg also carries internet TV Blu-ray Players such as the Sony Internet TV Blu-ray Player with an Intel® processor that is equipped to receive Google TV.

Gaming Consoles

Today home theater systems are equipped to support gaming consoles like Microsoft's Xbox 360® 250KB Kinect Console. This system supports Kinect-enabled games that put you in the center of the game. The console's sensors can actually detect your movements when you play soccer, tennis, or swimming underwater and can represent them through your on-screen appearance.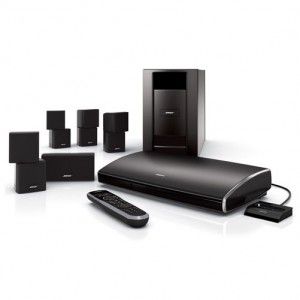 Surround Sound Speakers

A home theater speaker system brings all your media equipment together and amplifies your entertainment experience. The Bose Lifestyle V25 Home Entertainment System provides up to 6 HD and music sources, such as your Blu-ray Disc™ player, cable box and gaming system. Bose offers one of the most sophisticated and quality audio speaker systems in the world, but it's still easy to set up. The system includes four Direct/Reflecting® speakers, one center channel speaker, a deep bass hideaway Acoustimass® module, and an ADAPTiQ® audio calibration system.