3D Technology: Is It Here to Stay?
In the last year or two, 3D technology has made its way to us in the movie theater, and we have also started seeing a flood of 3D technology available to us at home. From HD 3D televisions and 3D Blu-Ray players, we can now view programming in 3D right from our own living rooms.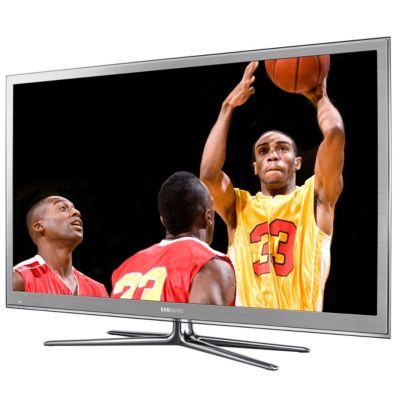 How Does 3D Technology Work?

Have you ever wondered how 3D movies work? To understand this fun technology, it helps to understand a little bit about how our eyes work. Because our eyes are set a few inches apart, each one actually sees and processes a slightly different image. The brain processes both of those images, and the differences in both images are what give us the ability to see distance and give us depth perception.

So, in order for us to see 3D images on a 2D television screen, we have to use technology to trick our brains into thinking we are seeing a three-dimensional image when we're not. This is done by showing two similar images on the TV screen.

Early 3D technology from the 50s relied on color-tinted glasses to make 3D images. One red and one blue lens could filter images so that each eye viewed a slightly different perspective of the movie. It works, but the picture created by these colored lenses isn't that great. They have been known to cause nausea and headaches.

Polarized glasses can also be used to see 3D programming. The polarization in these special glasses is set at 90-degree angles while two projectors project two distinct images—one for each eye. Surfaces where 3D images are projected must be coated with a special chemical to ensure that the polarization is not affected.

Active shutter glasses are battery-powered glasses with shutters that operate in time with the refresh rate of your HDTV at 120 Hz. This makes it possible for the left and right eyes to see only the images intended for them. These glasses are pretty high-tech, and they contain liquid crystal to receive a signal that synchronizes them with the TV's display.

Finally, it is possible to see 3D images without wearing glasses at all. This technology really appeals to those who like watching 3D programming but aren't so fond of wearing glasses all day long. This can be accomplished by putting a special lens over an LCD TV screen. The only catch here is that you must be sitting within a certain range for it to work properly.

Is 3D Technology Here to Stay?

Many people are wondering whether or not 3D TVs are worth the investment or if they are just another electronics fad. It seems safe to say that we will always see improvements in televisions and other electronic devices as technologies and innovations are made available to consumers. So 3D TV may not be all that exciting in another 10 years, but for now it makes watching movies more enjoyable and more real than they have ever been before.