Next Generation Display Technology Trends: OLED TV
OLED technology: Even better than 4K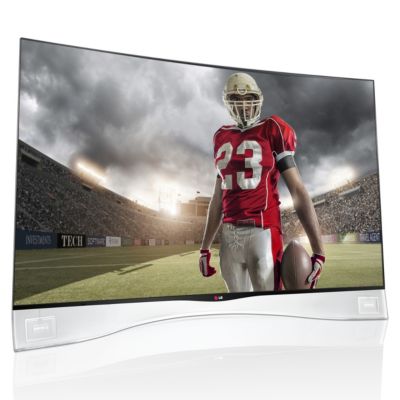 Until recently, there hadn't been many new TV technology trends since LED TVs were introduced in 2009. But TV makers have made strides over the past year, when it comes to next-generation TV technology. In 2013, we saw the introduction of new HDTV technology called 4K, or Ultra HD. With over 8 million individual pixels, it boasts a picture quality 4 times the resolution of 1080p, for exceptional color and stunning detail. 4K technology is now available in televisions, DSLR Cameras, A/V receivers, media players, Blu-ray players and projectors.

The latest and greatest and most notable new technology is the OLED TV, which stands for organic light-emitting diode. Simply put, it is made up of organic pixels that light up when fed electricity, eliminating the need for lamps to produce light and making it a step ahead of 4K technology.


Get the ultimate picture quality with an OLED TV


Once you get past the sticker shock, you will be amazed the first time you set your eyes on an OLED TV. It's lighter, thinner and more energy efficient than any other TV on the market, and they have many other advantages over LED, LCD and Plasma TVs. While LED TVs get dimmer as you move away from the center of the TV, OLED TVs offer more wide and consistent color, regardless of where you are seated in the room. So you see the deepest blacks, the whitest whites, true color and high contrast. OLED also offers the fastest response time of any TV technology in use today, offering virtually blur-free motion clarity and ultimate picture quality.

OLED's flat panel curved design makes it innovative and intriguing. Both Samsung and LG introduced curved OLED TVs in 2013, and Sony and Panasonic have plans to start production on them this year. We can also look forward to larger screen sizes and even 4K flexible OLED TVs in the near future. Visit hhgregg.com or your local h.h. gregg store to see the latest in TV technology.