Home Furnishings
Looking to create a beautiful home theater in your entertainment room? h.h. gregg has everything you need for the perfect room. From quality coffee tables to just the right recliner, you and your guests will enjoy a more comfortable space.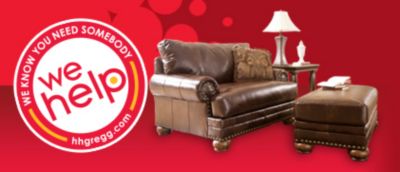 Articles for Furniture & Home
Choosing the right fitness equipment to help you keep your New Year's resolution
Is getting in shape or staying fit at the top of your New Year's resolutions list? If so, it can be overwhelming when it comes to choosing the right exercise equipment to keep you motivated all year long. So we've gathered some information to help you determine the best way to achieve your fitnes goals.
---
Ideas for Different Living Room Setups
A living room can be used for a variety of purposes, such as an entertainment zone, family space or formal room. Whatever your preference, check out these tips on setting up your living room three different ways.