Premium Service Plans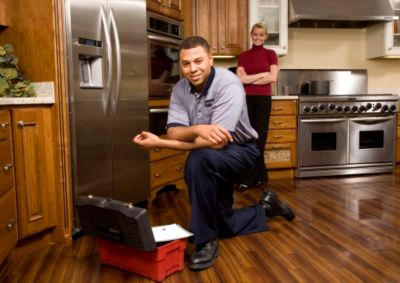 What are Premium Service Plans (PSP)?
Premium Service Plans offer you security and peace of mind. Protect yourself against unexpected problems and costly repairs. Enjoy your product knowing we will simply repair or replace your product.*
Repair Plan Coverage
hhgregg's first priority is to repair your product as soon as possible. Below are the services covered by your Premium Service Plan in the event there is a problem with your product.
Services included in Repair Coverage:
100% Coverage on Parts & Labor: Covers mechanical and electrical breakdowns - even those due to normal wear & tear.*
No Deductibles: No hidden charges or fees.
In-Home Service: Professional service technicans to repair your product in the comfort of your home.*
No Lemon Guarantee: If your covered product requires more than three repairs for the same defect, we'll replace it.
Up to 10 years of Coverage on Major Components for Selected Items: Includes major products, such as home appliances, consumer electronics, etc.*
Accidental Damage from Handling (ADH): In the normal and customary use of products, damages can occur. ADH covers your cameras, camcorders and other select products from breakdowns due to drops, spills, cracked lenses and screens.
Power Surge Protection: Breakdowns resulting from power surges are covered. Manufacturer's warranties do not offer this protection.
Food Spoilage: In the event that your refrigerator or freezer fails to cool, due to functional part failure, you may qualify for up to $250 toward your food loss replacement.
Transferable: Coverage is transferable if the product is sold or given as a gift, at no extra charge.
Replacement Plan Coverage
If the service team is unable to repair your product, your Premium Service Plan (PSP) will cover a replacement. For a replacement, a damaged model will first be replaced with a new product of the same model. If this model is unavailable for any reason, you will be given a substitute model from the same manufacturer at a similar price point.
Services included in Replacement Coverage:
Two Year Replacement Plan Coverage: One-time product replacement for covered products that experience a breakdown.
In-Store Exchange: For your convenience.
Transferable: Coverage is transferable if the product is sold or given as a gift, at no extra charge.
Major Component (MC) Only Coverage
If you purchased a Major Component Service Plan on one of the following items you will receive the following specific coverage:
Refrigerator, Freezer, Air Conditioner: Only the compressor is covered
Top Load Washer: Only the transmission is covered
Front Load Washer: Only the Drive Motor and motor control board are covered
Range/ Oven: Only the heating element and/or burner assembly is covered
Microwave Oven: Only the magnetron tube is covered
Dishwasher: Only the pump and motor are covered
Dryer: Motor and heating element and/or motor and burner assembly only
Single Picture Tube TVs, Projection TVs,: Only the CRT picture tube(s), LCD/DLP TV's light engines and/or light engine repairs are covered (does not include lamp/bulb replacements).
Quality Customer Service
In the event your product experiences a breakdown, our customer service representatives are available to assist.
We will quickly assess the breakdown and determine which of the following services you require.
Carry-in: We willl refer you to the nearest authorized service center from a network of over 25,000 servicers.
Pre-paid Shipping: We provide you with a pre-paid shipping label for products that require shipment for service.
On-site (In-Home): Someone will come to your home to repair your product.*
Questions? Call us toll-free at 1-800-284-7344, Monday through Friday 8am to 6pm (EST) or Saturday 10am to 6pm.
*Limitations and exclusions apply. See terms and conditions for full details.
Obligor:
The company obligated under the Plan is AMT Warranty Corp., whose address is 2200 Hwy 121, Suite 100, Bedford, TX 76021, telephone 1-877-456-9643. In Florida, the company obligated under the Plan is Technology Insurance Company, Inc., whose address is 59 Maiden Lane, 6th Floor, New York, NY 10038, telephone 1-877-456-9643.
Learn More About PSPs