Appliance Technology: Refrigerator Alarms
One of the great things about the latest refrigerator models is that they offer a lot of convenient features for the average consumer. From Slide-N-Go shelving to independent temperature controls, refrigerators are getting more convenient and more efficient at the same time.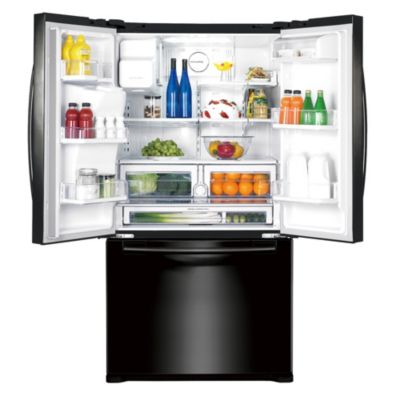 Benefits and Types of Fridge Alarms

Although you will be hard pressed to find a refrigerator model that sounds an alarm when your husband sneaks into the dip you made for tomorrow's pitch-in, you can find fridge alarms that will help you keep your food at the right temperature and help you save energy.

Fridge door alarms sound when you have left a refrigerator door open or have not closed the door properly, preventing the door from sealing in the cold air. Alarms like these can even help you save on your grocery bill by reducing the chances you will walk off and leave a door open while you're away at work or overnight.

Some fridge models also have built-in alarms for temperature settings, which can indicate that your refrigerator is not working properly and is in need of service or repair. Temperature alarms can also be purchased separately and placed in any appliance any time following the purchase of your refrigerator if you want to add this feature on your current fridge.

Of course the details depend on the specific fridge model you buy, but many alarms will not sound unless the door has been left open for longer than 60 seconds. After a full minute open, the door will continue to beep every thirty seconds or so until the door is shut.

Popular Refrigerator Models with Alarms



Without an alarm your fridge will continue to try to produce enough cold air to compensate for the door being open and consume much more energy. That means are door alarms are just one more way you can go green in the kitchen.