2014 Kitchen Appliance Trends

Watching the Food Network makes us all aspire to be home chefs. And there once was time when we all thought that we needed the fancy kitchen appliances with the chunky knobs and sophisticated displays, just like the experts use. But with homes having more open floor plans these days, kitchen appliances are moving more toward furniture-like statement pieces that are on display for friends and family to admire, as well as being functional enough for family dinners or for entertaining. They have less metallic sheen and more rounded edges as opposed to the "boxy" units that we grew up with. In today's kitchen appliance trends, we are also seeing more innovative handles and knobs, as well as color variety.

Consumer appliance sales in the U.S. are expected to grow 5.8% this year, up from 3.8% growth last year. While stainless steel appliances remain on top, a few other appliance color trends are growing in popularity, like the Whirlpool Ice collection and the GE Slate finish collection.
Whirlpool Ice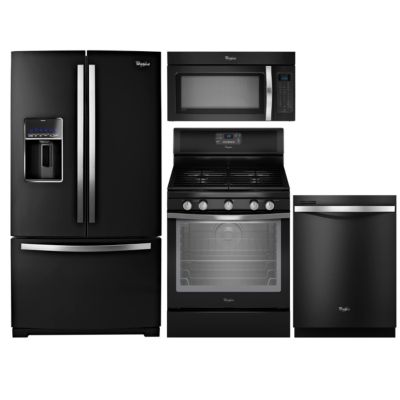 Whirlpool is taking advantage of the revival of traditional white appliances, thanks to Apple, who helped make white cool again. The Whirlpool White Ice collection and the Whirlpool Black Ice collection of refrigerators, ranges and dishwashers offer innovative design and functionality for everyday life. They are equipped with features like curved metallic handles for easy open and close, increased glass areas to watch your meal come to life, and other contemporary features. The Whirlpool Ice collection bridges real life and modern style.
GE Slate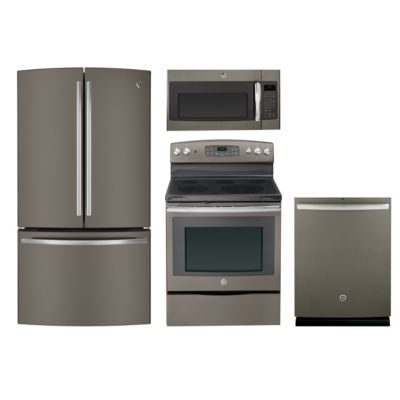 GE is also blazing trails with its Slate finish collection. The soft, neutral gray matte metallic finish in GE's refrigerators, ranges, dishwashers and microwaves offers contemporary style and versatility that can coordinate with many styles of décor. Besides looking great and being at the top of this year's kitchen appliance trends, GE Slate appliances are also easy to clean and resist fingerprints. Introduced in 2013, Slate appliances sold twice as well as GE expected. As a result, you can look forward to seeing more Slate in 2014.

Both The Whirlpool Ice collection and the GE Slate collection allow you to bring your kitchen to life and effortlessly incorporate your own personal style of decor. h.h. gregg carries a wide-variety of Whirlpool Ice and GE Slate kitchen appliances for your home. Check them out online or visit your local h.h. gregg store to see these amazing collections for yourself.