Amana 3.6 Cu. Ft. Top-Load Washer and 6.5 Cu. Ft. Electric Dryer
(Model: NTW4611BQPR)

Arrives in 5 days

Same Day
Not available in your area
Enter Your ZIP Code (required)
Availability may vary by location
SRP $899.99
Savings $300.00
Your Price $599.99
Please enter your ZIP Code and select a fulfillment type before adding to cart
Kit includes: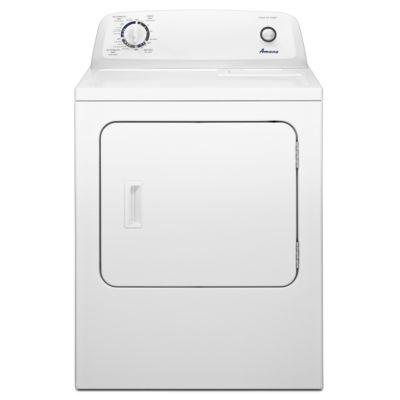 Amana 6.5 Cu. Ft. Electric Dryer (Model: NED4600YQ)

Arrives in 5 days

Same Day
SRP $449.99
Savings $150.00
Your Price $299.99
6 Months Special Financing

On purchase of NED4600YQ with your h.h. gregg credit card made between 07/06/14 to 03/31/16. Subject to credit approval. Minimum monthly payments required. Click here for details.
Product Features
6.5 cu. ft. capacity - With a 6.5 cu. ft. capacity there's room for more in every load which means you'll be able to finish the laundry faster and move on to things you'd rather do
Automatic Dryness Control - You don't have to worry. Sensors monitor temperature, automatically stopping the cycle when fabrics are dry to help reduce shrinking and overdrying
Wrinkle Prevent Option - Put a stop to wrinkles. After the load is finished, clothes tumble intermittently without heat to help stop wrinkles from forming
11 automatic cycles - There's no need to skip the dryer. With 11 cycles to choose from you can provide the optimal drying environment for all your clothes
Energy Preferred Cycle - Dry efficiently with this automatic cycle. Help save energy by using this dryness level as a great starting point for drying most fabrics
Timed Dry Cycles - Forgo cycle selection and choose a dry time that matches the load from 20-60 or 70 minutes depending on dryer model selected
3 temperature settings - Choose a drying temperature based on the fabrics in your load with 3 different temperature settings; High, Low and Air Dry
Matches washer NTW4610YQ